Can You Use Period Pants for Heavy Periods?
|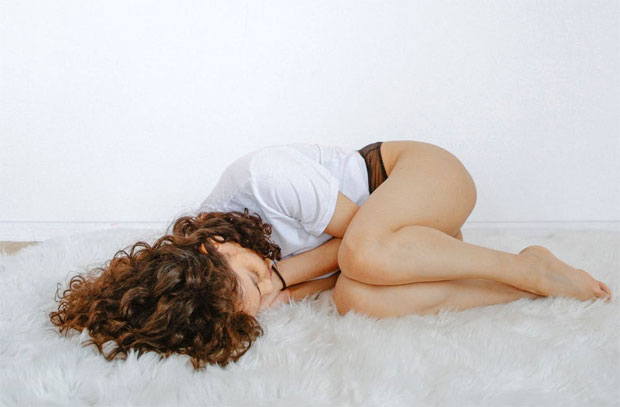 Can You Use Period Pants for Heavy Periods?
Period pants have been around for quite a few years now and as I have heavy periods, I have thought they wouldn't work for me but I was wrong. Period pants can actually be very useful when you have heavy periods as they provide an extra layer of protection so that you don't need to worry about leaking through your clothes on days when your flow is heavy.
A heavy period is something many of us deal with every month and it can be quite disruptive to your life when you're not only in a lot of pain but also need to worry about changing your sanitary protection frequently and constantly worrying about potential leaks.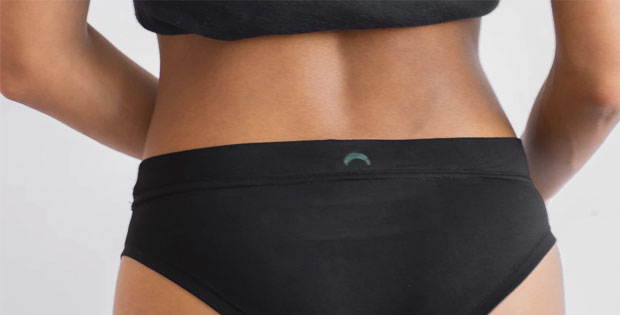 Can you use period pants on their own if you have a heavy period?
My period was very heavy for a a couple of years between having my second baby and my third baby. For the first time in my life, I was iron deficient and even turned down for donating blood — something that had never been an issue even though I've been vegetarian for 20 years and didn't take regular iron supplements. I was super tired and finally realised that it was due to my extremely heavy periods. As a reference, I'd bleed through 3 night pads overnight and leak still even with those three changes overnight. Now, they're luckily more normal but still heavy, especially for the first 3 days or so but sometimes longer.
Period pants would not work for me on their own on these days as my periods are too heavy — even for heavy flow options. Period pants wouldn't be able to deal with clots either and would be a faff to change during the day. They are brilliant on my last couple of days on their own though when my flow is lighter and I can wear a pair of period pants in the day and then change in the evening. The thickness of the fabric helps hold pads in place well too which is a bonus.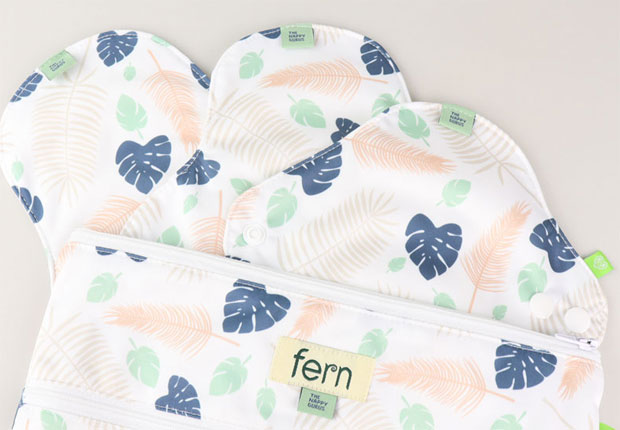 Using period pants in combination with CSP (cloth sanitary pads)
Instead, I use period pants in combination with CSP which works so well for me and takes away the concern for leaks. I use heavy flow reusable sanitary pads and together I have a very leak-proof combination that helps me relax better during my period. They're also great used like this overnight.
Lots of women also use period pants in combination with menstrual cups for extra protection.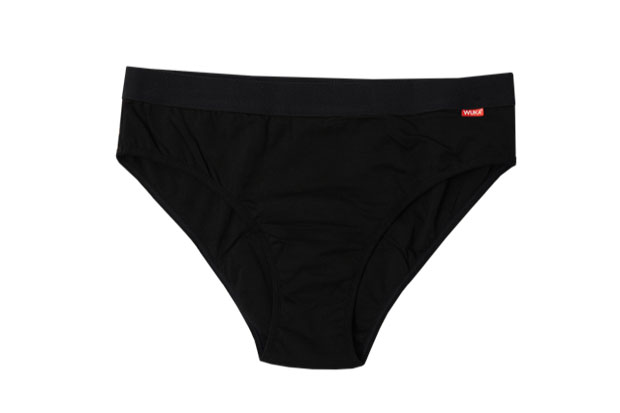 Which brand of period pants is the best?
So far, I've only tried two brands of period pants — Cheeky Wipes and WUKA. I bought 3 pairs of Cheeky Wipes period pants to try as they're an affordable option and they work well on light days. I was sent a pair of WUKA period pants for sharing on Instagram a few months ago and they are my favourite brand so far. They are super comfortable and much more absorbent than Cheeky Wipes period pants. They are more expensive at £19.99-£24.99 per pair but they are so comfortable and really good quality so I will definitely buy more.
WUKA period pants are available from The Nappy Gurus here. Enjoy 10% off with my discount code AMUMREVIEWS.
I would love to try other brands too, like Thinx and Modibodi.
Update and £15 ModiBodi Period Pants Discount Code
Update! I have now tried Modibodi! You can read my Modibodi review here. If you fancy trying Modibodi, you can click on this link to claim a £15 discount voucher code.
Have you tried period pants? Please share your experience in the comments.