Carex Fun Edition Hand Washes Review
|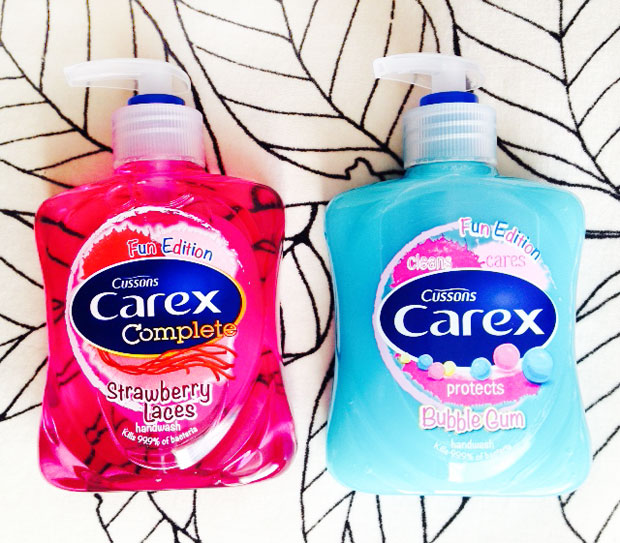 Carex Fun Edition Hand Washes Review
Carex Fun Edition hand washes are designed to make hand washing more fun and exciting for kids, but of course the whole family can enjoy the very deliciously scented range of fun hand washes.
The formula is the regular effective Carex one that we love that cleans, cares and protects your hands — it's just combined with special Fun Edition scents. The colours are bright and the packaging designs are fun, too!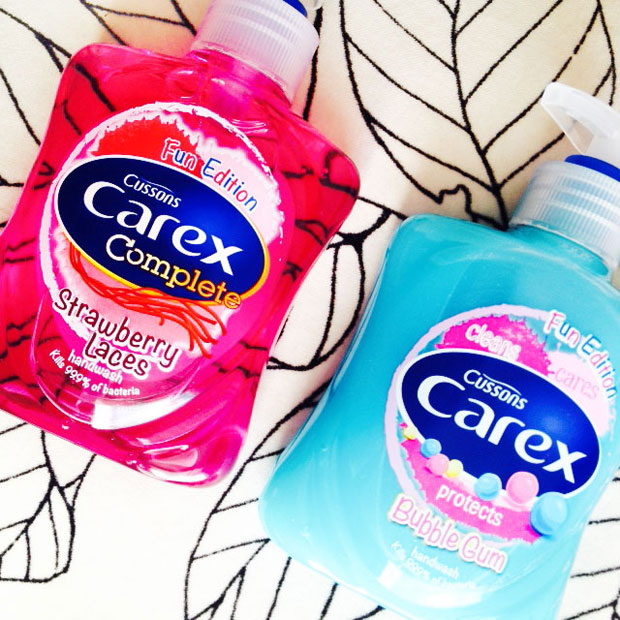 I definitely have a sweet tooth and love products that have fun sweet and bakery related scents. I've looked at the Strawberry Laces and the Cola Bottles Carex hand washes in store loads of times and I have had to smell them every time. They smell so good!
Now I've got my own bottles of Carex Fun Edition Strawberry Laces and Bubble Gum at home and the whole family is very pleased with the fun and nostalgic sweet scents. The hand washes from Carex are always brilliant and clean our hands well without drying out our skin and the added excitement of these scents make them even more enjoyable. I wash my hands so many times every day and it's much more fun for both kids and adults if the hand wash you use smells nice and is fun to use. Using these give me nostalgic childhood flashbacks too, since these sweets are ones I used to eat when I was a child.
My husband loves them too and he usually complains about the scented products in our house so that's really nice.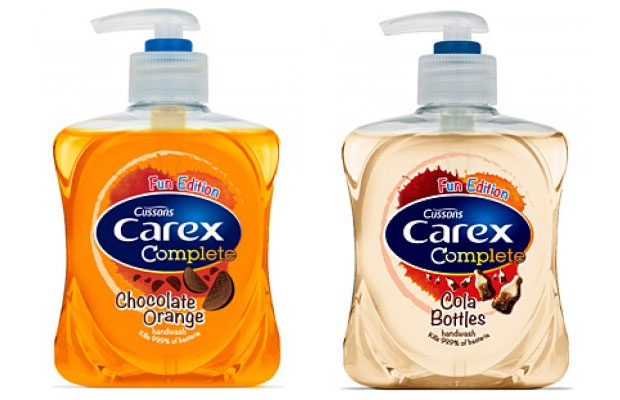 Here are the other two scents that we've not tried yet — Cola Bottles and Chocolate Orange. I've not seen (or smelt!) the Chocolate Orange one in store yet but it sounds amazing and I'm sure our family would love it as orange flavoured chocolate is one of our favourite sweets.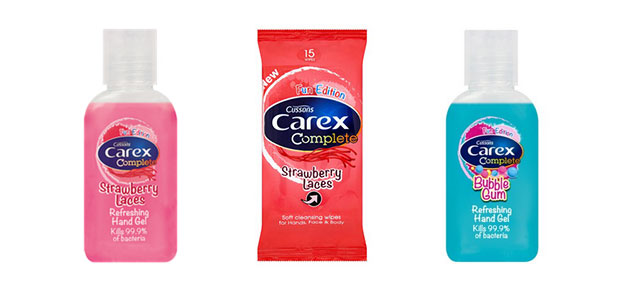 The Carex Fun Edition range also includes hand sanitisers with the Strawberry Laces and Bubble Gum scents and hand wipes with the Strawberry Laces scent. I recently had these hand wipes and they smell great! I like to keep a packet of hand wipes in my hand bag to clean my hands and my toddler's hands when we are out and about and these are easily the best smelling ones we've ever used.
Find out more on the Carex website and buy these fun soaps from your supermarket, Boots or Wilko.
We were sent some samples of these hand washes to go with this post. As always, all my reviews are 100% honest and all thoughts and opinions are my own.