Carex Mild and Gentle Shower & Bath Range Review
|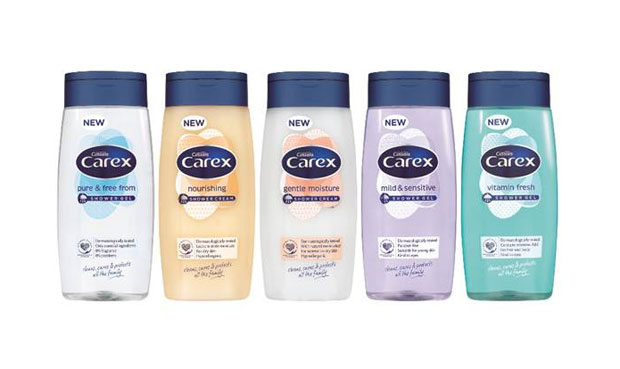 Carex Mild and Gentle Shower & Bath Range Review

The brand Carex is famous for hand washes and hand sanitisers but they also make body care products and have just launched a new range of shower and bath products that are suitable for the whole family. Of course, the range has been designed to be kind to skin and has also been approved by expert dermatologists and accredited by Skin Health Alliance.
For the last few weeks my family has been trying out some of the products from the new range.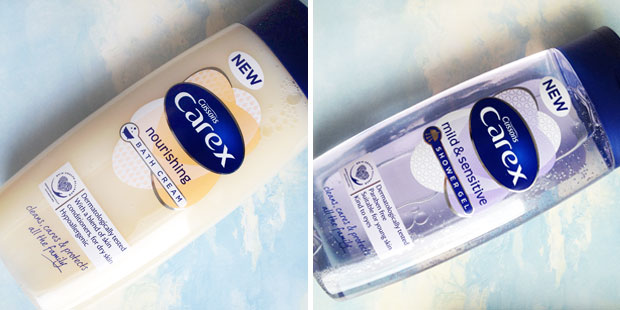 The Cussons Carex Nourishing Bath Cream is a creamy bath liquid that contains a unique blend of natural skin conditioners that make dry skin feel really comforted, smooth and nourished. Like the rest of the range, it's been formulated to a skin friendly pH-level to help protect the skin's natural barrier. Usually, if I don't add an oil to my bath, my skin always feels dry after a hot bath but this bath cream works a treat and leaves my skin feeling well looked after. It's great for my toddler's bath, too. It's also available as a shower cream.
The Cussons Carex Mild & Sensitive Shower Gel can be enjoyed by the whole family thanks to its hypoallergenic formula and blend of mild cleansers that are kind to young, sensitive skin and gentle on the eyes. My toddler daughter sometimes has a shower with me if we're pressed for time and it's so convenient to use just one product for both of us. This shower gel is a clear formula and the scent is very clean and fresh. It lathers beautifully! It's also available as a bath soak.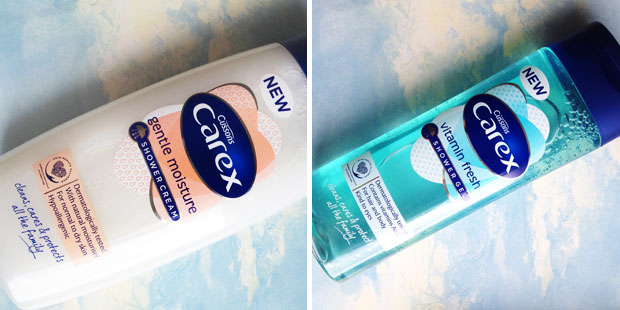 The Cussons Carex Gentle Moisture Shower Cream is designed for normal to dry skin and contains a range of mild cleansers and natural moisturisers to clean and nourish the skin at the same time, leaving skin soft, comforted and conditioned. The lather is creamy and the scent is soft and clean. It's also available as a bath cream.
The Cussons Carex Vitamin Fresh Shower Gel is perfect for my husband as it can be used on the hair as well as the body. He likes to be able to use the same product on body and hair but usually just uses shampoo as a body wash. This is obviously a much better choice for his skin which can be quite sensitive and dry. It contains Vitamins A and E, has a creamy lather that cleans gently but efficiently and leaves skin and hair soft and clean. The scent is fresh and lovely!
I love the whole range but I think my favourite product out of the ones we've tried is the Nourishing Bath Cream.
The products are really gentle on the skin but at the same time they create a creamy and efficient lather and smell great too. I love that they care for and protect my family's skin so well. The range is available in all major grocery stores in 500ml and 250ml packs. Read more on the Carex website.
We were sent these products for this review. As always, all my reviews are 100% honest and all thoughts and opinions are my own.