Colic Awareness Month – Does Your Baby Have Colic?
|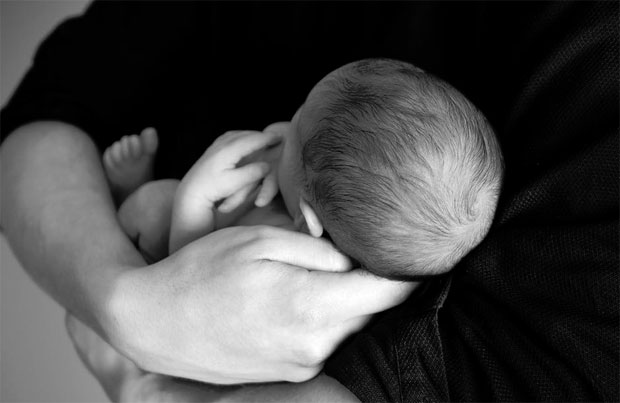 Colic Awareness Month – Does Your Baby Have Colic?
September is a very busy month for births (nine months after the Christmas holidays…) and of course it's a very exciting time for all the new parents. Having a baby is a wonderful thing but it is also stressful and not always easy.
September is Colic Awareness Month which is a new awareness month starting this year. Infacol and a charity called Cry-sis have created this awareness month that has just launched. A recent survey has shown that one in three British mothers haven't even heard of colic even though it affects around 140,000 babies each year. Colic Awareness Month strives to educate parents and parents-to-be and to support parents to help ensure they can enjoy parenthood fully.
Cyr-sis is the only parenting charity that is dedicated to supporting parents through colic and Infacol is Britain's number one colic remedy — they're the perfect team for this awareness campaign.

If you haven't heard of Infacol, it's a baby colic treatment that helps to bring up wind or air trapped in your baby's tummy and can relieve griping pain. It's a gentle formula that effectively relieves the distress and discomfort of wind. All babies cry, but if yours cries inconsolably, it could be infant colic which affects up to 1 in 5 babies and usually starts when they're a few weeks old.
Cry-sis is a national charity that provides help and support to families with excessively crying, sleepless and demanding babies. Cry-sis runs a national telephone helplines that is available to callers every day of the year between 9am and 10pm. Callers are referred to a trained volunteer member of Cry-sis who has personal experience of crying or sleep problems within their own family.
Infant colic is not harmful or dangerous but it does of course affect the parents' lives and no one wants to see a baby upset. It usually causes even more sleepless nights which can have a negative impact on the relationship between the parents and between the parents and their children. Sleep deprivation is a serious thing that affects your whole existence and especially your mood and your ability to concentrate. I know this from plenty of personal experience with my children and their nightly habits. After a bad night or a few in a row, your mind turns to mush and it's difficult to keep your temper under control — little things get really annoying and make you upset or angry because you are just so exhausted. Concentration goes out of the window and I also get even more clumsy!
There's not yet an established link between infant colic and post-natal depression but it's definitely an area that needs further research.
Having a baby should be a very happy time for the whole family and babies should be able to be comfortable and sleep when they need to — not to be kept awake by pain and discomfort.
Our firstborn went through a phase where she seemed really unsettled and, though it wasn't colic (she wasn't excessively crying), it did seem like it was wind related. Our friends who'd had a baby a couple of years earlier, suggested Infacol and we hurried to Asda to buy a bottle. We used it on days when she seemed to be uncomfortable and it worked a treat. You can give it in a bottle or straight into your baby's mouth if breastfeeding. It's safe to use from birth onwards and comes with a handy dropper, making it easy to give your baby.
Does Your Baby Have Colic?
If you think your baby might have colic, there's a "Is it colic?" quiz on the Infacol website that you can take to see if it's likely. There's lots of information on there too.
Signs and symptoms include:
Intense crying bouts
Crying in the late afternoon or evening that lasts several hours
The baby's face is red and flushed when they cry
The baby clenches their fists, draws their knees up or arches their back while crying
Let's spread the word about colic to help parents enjoy new parenthood and their happy babies!
Have you got any experience with colic? Did you know about it when you had a baby?
Collaborative Post.