Namey Baby Naming App Review
|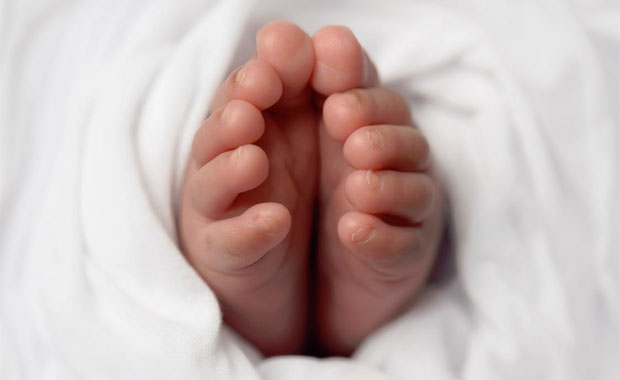 Namey Baby Naming App Review
Naming your children is one of the most difficult and important parenting decisions you'll ever make. At least it was for us! We have two daughters and we didn't decide on names until after they were born. With our firstborn, we struggled to come to an agreement as we have slightly different tastes in names. Another thing that complicates the matter for us, is that I'm Swedish and my husband is English. We live in England but when choosing our children's names, we wanted to pick ones that can easily be pronounced and recognised in both languages to avoid problems. Some of the names that we love, simply do not work in the other language.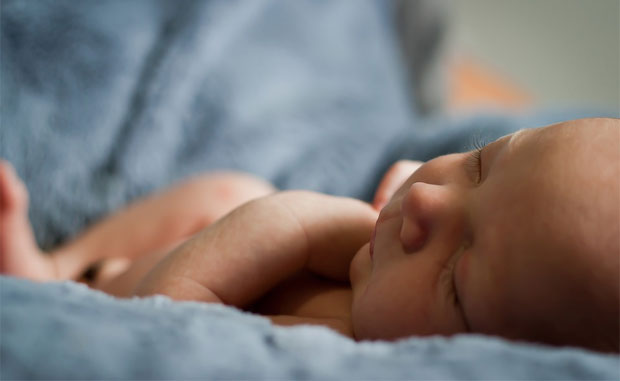 We finally agreed on a name that we both like for our first daughter and we're very happy with it. When we were expecting our second daughter, we didn't spend quite as much time discussing names and ended up choosing the only other name that we both liked from the first time around! Again, we're really happy with her name too.
It's not quite time for Baby No. 3 yet but we do hope to have another baby in the future. We don't have any names left on our list that we both like so we would have to make the difficult name decision again when the time comes. Instead of borrowing lots of name books from the library, we'll most likely use an app then. It's the modern way, isn't it and some apps are very helpful and come with lots of useful features that can help you find the right name for your baby.
I've already got an app installed on my phone — you can never start too early! — and it's called Namey. It's a new app that launched during the summer of 2017 but it's already got more than 10,000 users.
It's available as a free or premium version on iOS and Android. I've bought the premium version as it's only 99p and am using it on my iPhone.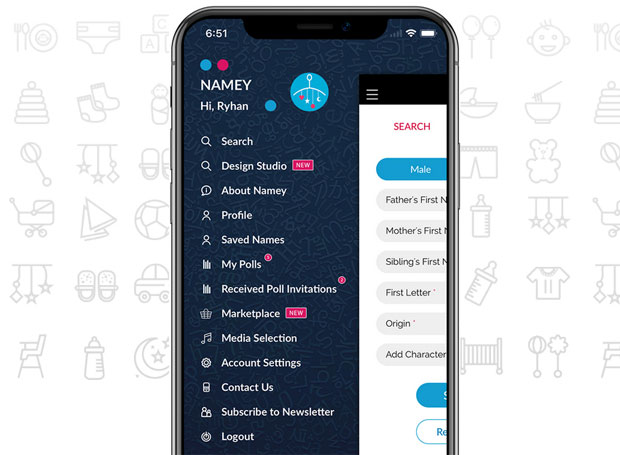 Namey Lite gives you access to 9,500 names and lets you add 10 baby names to polls and lets you share up to 3 polls. Namey Premium gives you access to 25,000 names, lets you add 15 names to each poll and lets you share an unlimited number of polls. Read more about the polls further down in this blog posts.
Namey contains over 25,000 names from 11 different origins, including English, American, Arabic, Chinese, European, Indian, Japanese, Muslim, Persian and Urdu.
This app is the only baby naming app on the market to use Artificial Intelligence and algorithmic matching to return baby name suggestions that are highly relevant to the user. You can put in your preferred name origin, first name letter (or tick several letters that you like), desired characteristics, name meaning and other family member's names (mum and dad's names and names of siblings). Then Namey returns a list of baby name suggestions and their meanings based on this data and they are of course unique to each user.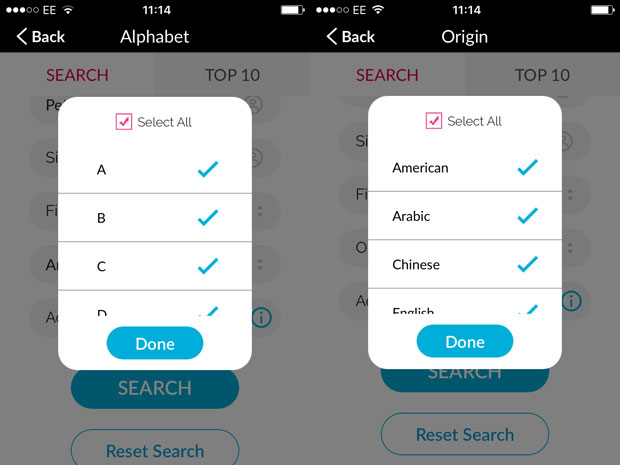 Namey also lets you involve family and friends in the decision making, if you wish. You get the option to create polls from your list of favourite names to share with loved one who might be able to help you make this important decision. You can send the polls to your phone contacts via WhatsApp, iMessage, email or even publish them to Facebook or Twitter. This is also a useful tool for the parents to use together. You can each make a list and send it to each other and vote on each other's favourite names.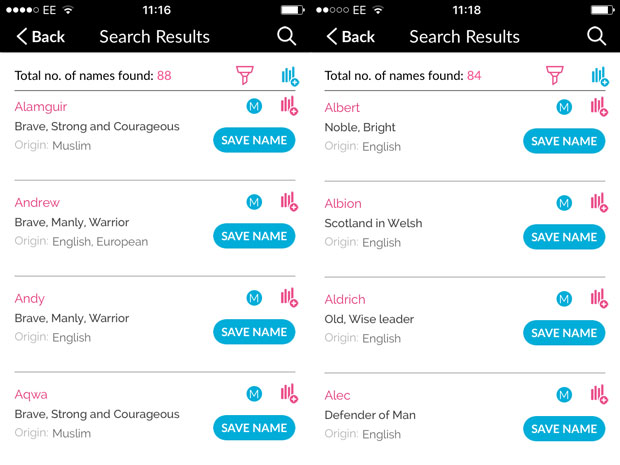 It's an easy to use app and everything is quite straightforward. I really like that you can choose what letters you want or don't want your baby's name to start with as I would probably avoid names starting with either of the letters that my two daughters' names start with. I also like that you can choose the name origin to help you narrow down your list.
The favourites and polls options are very useful to help you keep track of names you like and to share them with your partner when you want to discuss names together. I personally wouldn't involve anyone else but my husband in this decision but I know plenty of people who like to hear other people's opinions on baby names before choosing.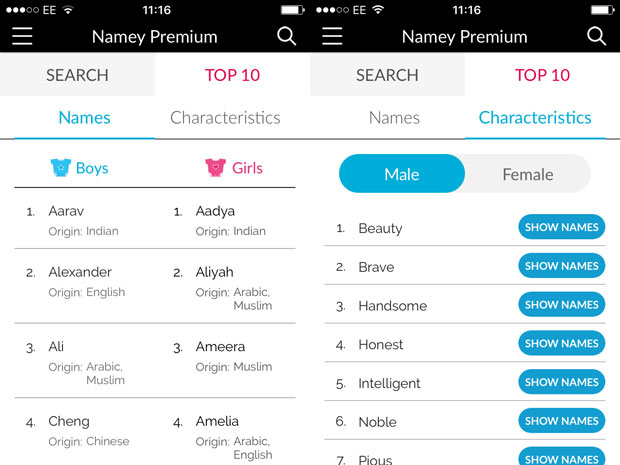 When you put in your name and your partner's name (or the baby's siblings' names), the search only returns names with the same meanings are those names. My husband and I have names which mean the same thing ("Rock") so our list was all names that meant "Rock" too. To avoid this, I took our names out of the search criteria as we're not looking for names with the same meaning. I do think this is quite a nice idea though as it's a thing that some people do look for and I've never seen it in any other baby name apps.
You can also see the Top 10 names in the app and the Top 10 characteristics searched for. So, if you like any of these, you can just click the characteristic (for example, "Brave") and see a list of names with that meaning for either boys or girls. The meaning of a name is not the deciding factor for us, but I do like to check what names mean before deciding on a name.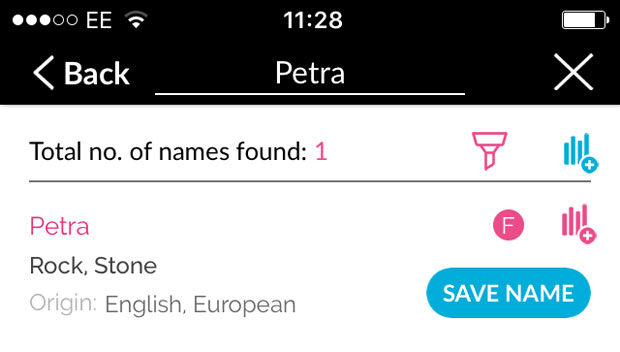 There's also a quick search option at the top of the screen that lets you enter a name and see what it means, save it to your lists or add it to polls.
I really like Namey and find it to be a helpful app for the baby naming task that can be quite stressful and overwhelming to say the least. It's got lots of modern functions that I'm sure people who are having babies today will love! It definitely fits in well with our modern, very digital lives.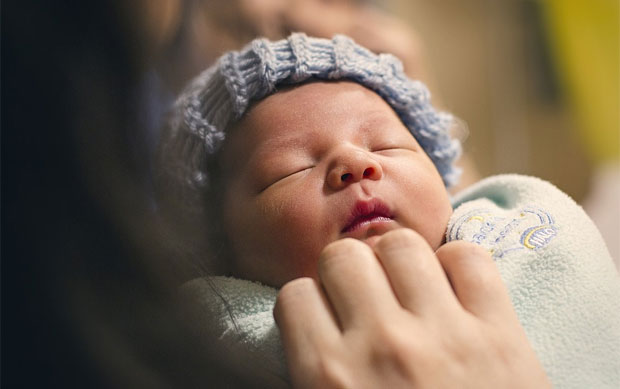 PR Collaboration. As always, all my reviews are 100% honest and all thoughts and opinions are my own.