TONOR 12 inch Ring Light Tripod for Smartphones Review
|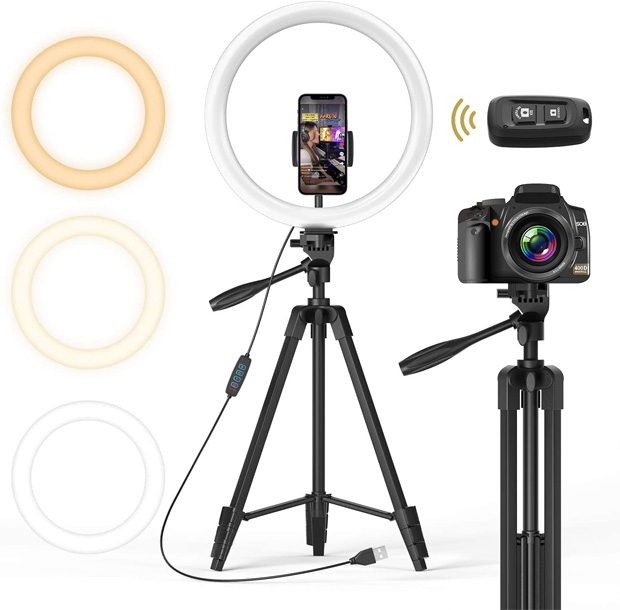 TONOR 12 inch Ring Light Tripod for Smartphones Review
Part of my job is to make videos and that's something that can be quite difficult when the weather is dark and grey. Good lighting is an essential part of making a good video and recently I've been looking at getting a ring light tripod to help me with this.
When I got the chance to test the TONOR 12" Selfie Ring Light with Tripod Stand TRL-20 I was so happy as it was exactly what I needed.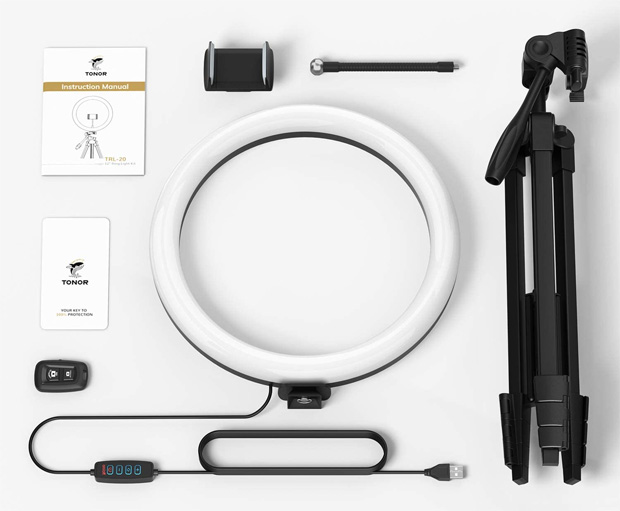 Just like the name suggests, it's a 12 inch Ring Light Tripod for Smartphones. It's got lots of great features and is a great ring light to use at home or professionally. It's ideal for video making or photography but also great for video calls.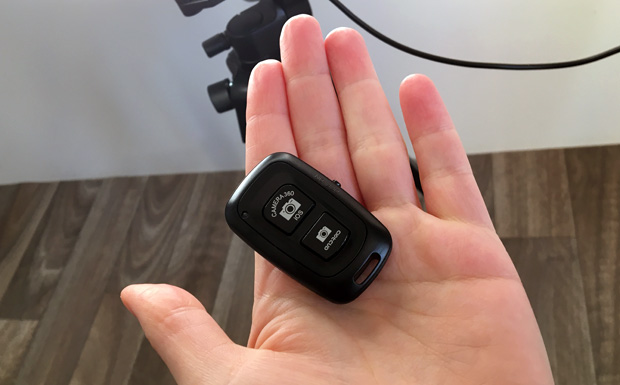 It comes with a handy remote control that connects to your device via Bluetooth. This makes it really easy to take professional selfies!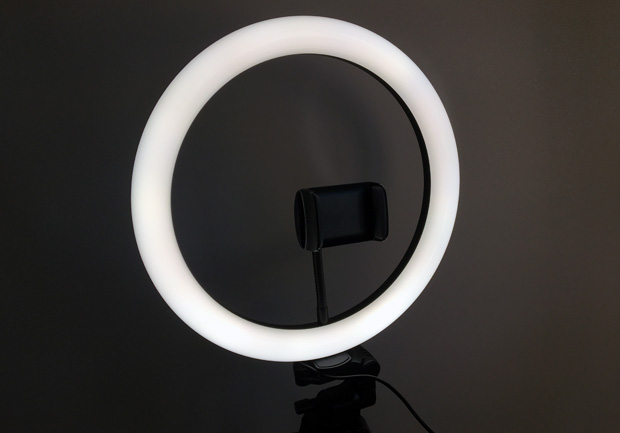 Let's start with the most important part of a ring light – the light! This ring light provides 3 colour modes (cold, warm and natural) and each mode has 10 brightness levels which lets you adjust the light to fit your needs perfectly whether you need a gentle or bright light.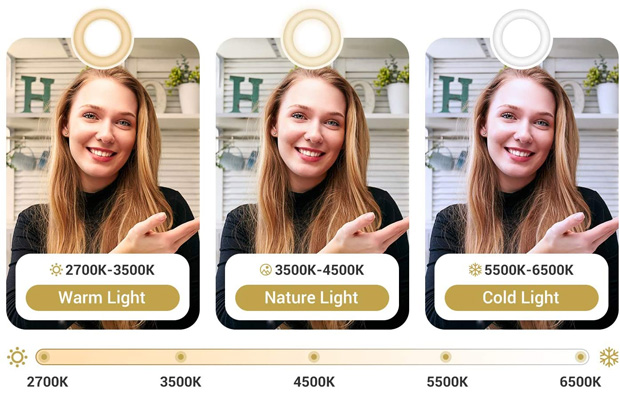 The colour temperature ranges from 2700K-6500K. The ring light is of good quality and has 160 high-quality LED bulbs and a 20000H Span Life. Because it's large, you get a good amount of brightness from this light.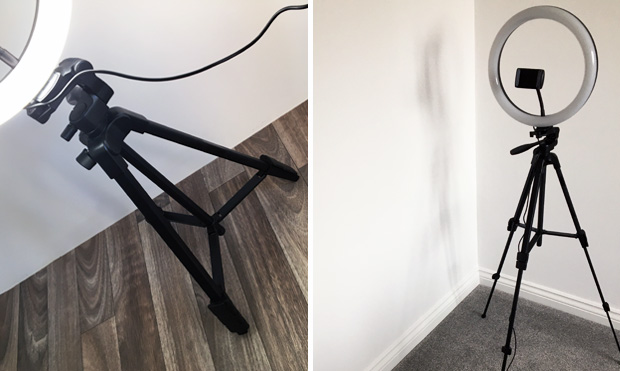 The aluminium tripod stand is great too and easily adjusts in height from 16″ to 52″ with its four retractable sections. It's very sturdy and stable thanks to the triangular structure and anti-slip rubber and very easy to use too. The base of the light can be adjusted too, to get the perfect angle.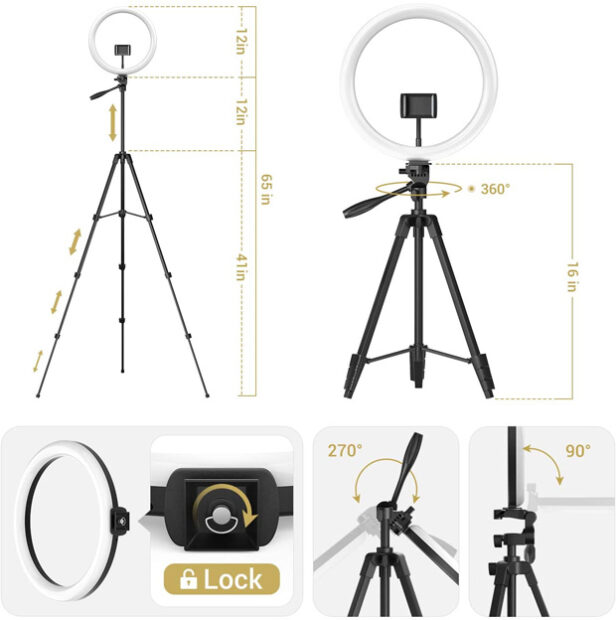 It only takes a minute or two to set up the tripod and ring light. The light itself and the phone holder are separate and easily attach to the tripod. Use a USB adapter, a powder bank or a computer/laptop to power the light. A power bank comes in handy if you need to film outdoors or sit far away from a plug.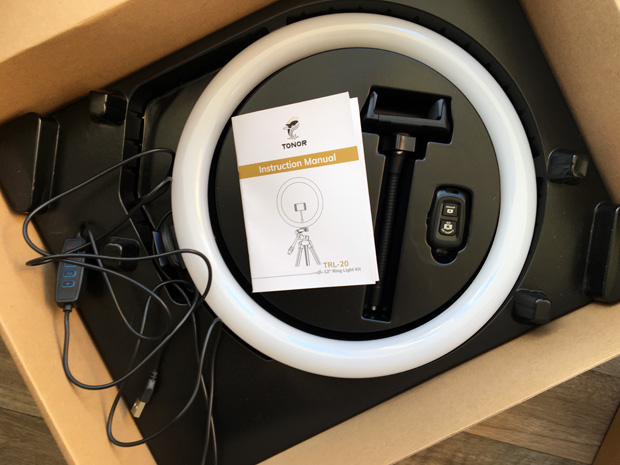 All you need to get started filming well-lit videos on your Smartphone is included in this set. I store the ring light in the box it came in to keep it protected and you get a handy storage bag for the tripod included too.
Buy your TONOR 12 inch Ring Light Tripod for Smartphones from Amazon.co.uk here.
This items was provided to me for review and I have been compensated for my time. As always, all my reviews are 100% honest and all thoughts and opinions are my own.