Creating the Perfect Games Room on a Budget
|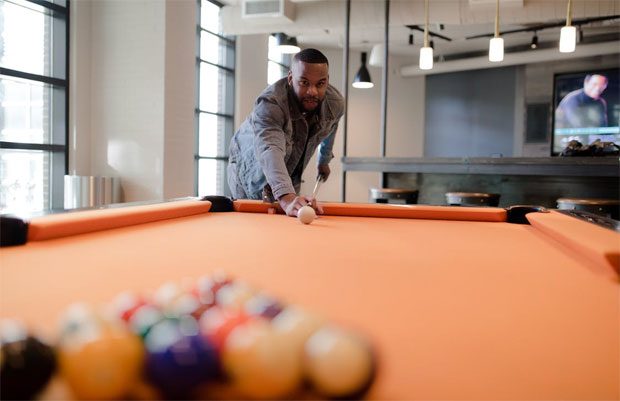 Creating the Perfect Games Room on a Budget
Do you or a member of your family happen to be an avid pool-player? Perhaps you have a spare room you've considered setting up into a games room, but ended up backing out of the idea due to the costly price it comes with? If you fall into this boat, don't worry! There are plenty of ways to create an ideal games room without having to break your back pocket.
The plan.
To begin with, we would strongly advise that you plan everything out before proceeding to build the games room, this is so that you can have a convenient, smooth-flowing plan/guide that you can follow. First, list the maximum budget that you are willing to spend on the games room, to avoid going over it. Then do your research – think: colours, games, tables, lighting, etc. – what would your dream games room look like? Once you have an idea, store it. If you're low on inspiration, Pinterest has a trillion and one games room ideas that you can browse through.
Creating a mood board is also a recommendable and useful way to plan. Whether you'd prefer to create it online or just simply find some images of snooker tables, décor, or lighting and put them together on a board, either way works. Creating a mood board always gives you a visual overall idea of what you're aiming for and then you can also work around that idea.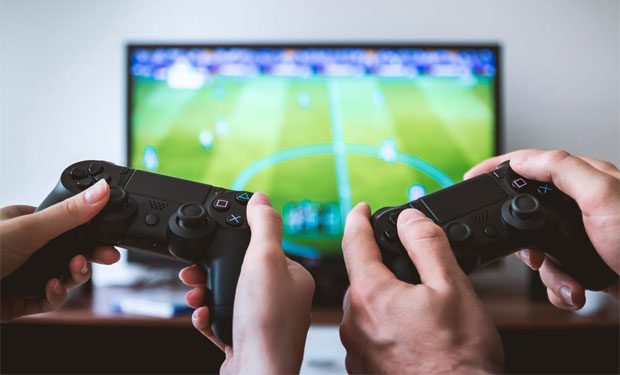 Low on room? Don't fret.
There isn't any rule about the dimensions of such a room, what matters most is that the games room is suited to your personal preference. However, if you are like the majority of people who don't have enough room in their house to create a games room, but still desire to have one, you're in the right place. There are various alternatives to creating a games room atmosphere without actually having one. For example, transforming an old, unused bed/office room into a games room. Or maybe it's possible that your attic/basement is an untapped resource. Whether it's already furnished or waiting to be redone, you could certainly rework it into a great games room, as stated on Forbes.

If you're extremely low on room, and still desire to have a games room, why not invest in a snooker dining table? That way, you can eat as a family around the dining table but also have the pleasure of playing a game of snooker. Super convenient and super versatile! If you're leaning more toward this idea instead of having a full-on games room, why not check out Hamilton Billiards? They have wide range of snooker dining tables of all designs and sizes, which are able to fit a variety of rooms.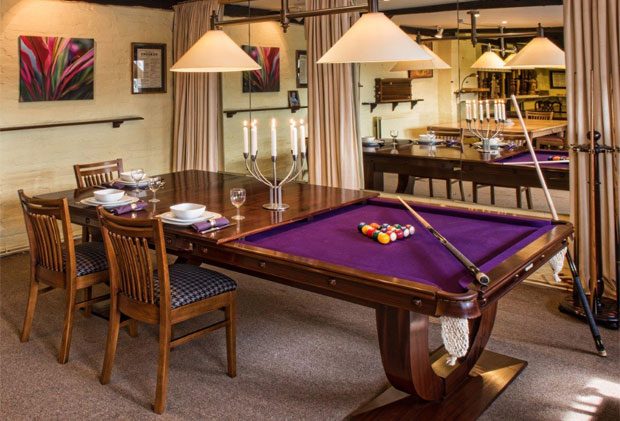 The game is the main aim.
Are you a pool fan? Maybe you prefer a game of snooker? Or perhaps tennis or hockey? Either way it's important to consider which decor your games room will consist of, so you can then plan and prepare which items will be most convenient for each piece of equipment. Take into consideration which table(s) you want and can afford – think colour, size, finish, everything – then, at last, it's time for decoration.
Decoration.
Being on a budget can be slightly difficult, but we're here to work around it! We'd highly recommend shopping second-hand when it comes to decorating. You can always buy new equipment/furniture in the future. There are plenty of websites you can browse through that sell unwanted furniture, tables, lighting, or whatever you're looking for. As they say, one man's trash is another man's treasure!
Now, think about the additional décor and types of furniture you'd like in your games room. There's no rule that says you can't use old pieces of furniture you already have and renovate them… You can simply repaint or refinish a piece of furniture to make it fit into your games room.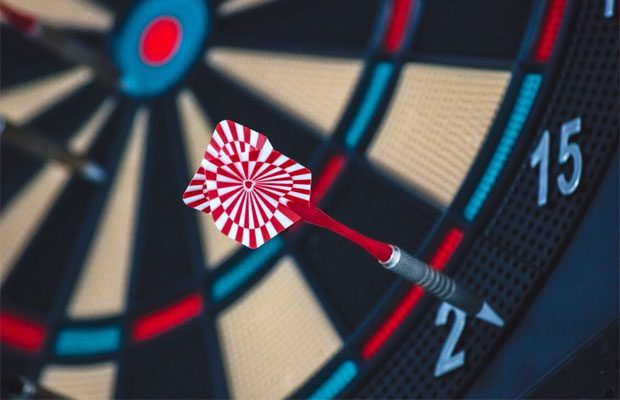 Finalisation.
At last, get creative and have fun designing your games room! Whichever way you decide to design your games room, be sure to stick to your plans, within your budget, and enjoy bringing to life a new, entertaining part of your home.
Guest Article.