Back-to-school Time and Money Saving Tips
|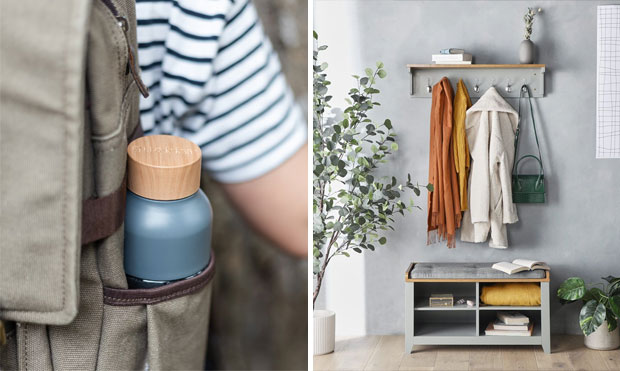 Back-to-school Time and Money Saving Tips | AD
A week or so ago, it was time to go back to school after the summer holidays. Going back to life and reality after the holidays can often be a bit of a challenge. Suddenly, everyone needs to be up and ready and out of the door on time to make it to school which means that mornings can be quite stressful. I am always trying to reduce the stress levels in my family's life by implementing routines and habits that help things run more smoothly.
In this article, I'll share some back-to-school time and money saving tips that we love and that will hopefully work well for your family too. Let's get started!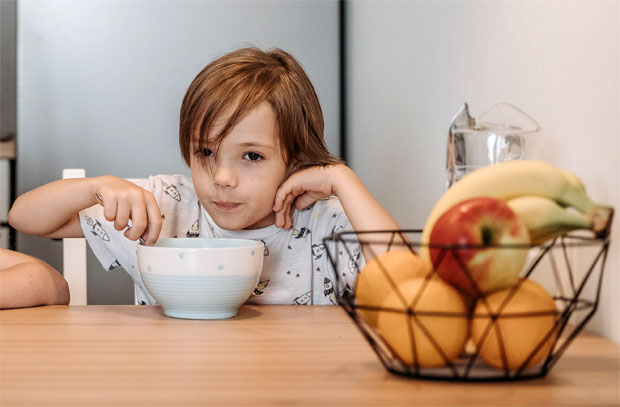 Affordable, healthy, and quick breakfasts
Efficiency is of utmost importance in the morning. Tasks need to be completed quickly and easily in the mornings to avoid feeling rushed and stressed. Feeding a family can be very costly too so when it comes to school day morning breakfasts, I look for options that are affordable while also being healthy and quick to eat. My children often eat cereal with milk and fruit for breakfast on a school day as it's something they all like and it's quick and easy too.
We also like making our own smoothies which is a great way to ensure that the kids eat more fruit and vegetables. It's much cheaper making your own smoothies at home compared to buying smoothies from the supermarket. Using frozen berries and fruits will save you lots of time and money too – they're also healthier since they're frozen soon after they've been picked, keeping nutrients intact.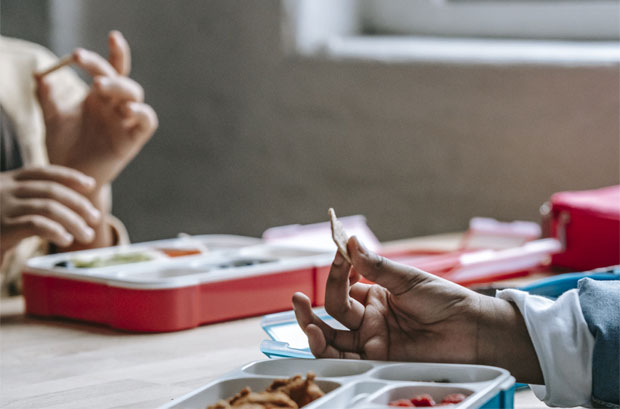 Easy to make packed lunches
Unless you're eligible for free school dinners, opting for packed lunches is a great way to save money too if you are savvy with what you put in them. My kids all have a packed lunch each day, but I don't find it too much of a chore since it's simply part of my morning routine to make them. The key for me is to not overcomplicate them – I pretty much make the kids nearly the same lunch every day with very small variations.
Another thing that helps is that I always wash the lunch boxes and water bottles when the kids get home from school so that they're clean and dry by the next morning. The kids help by unpacking their lunch bags and placing everything in the kitchen sink straight away after school each day.
Because the lunches are so similar each day, it's easy for me to keep track of what needs to be purchased and what we have enough of in the house. I keep a separate box in the cupboard where all the school snacks go so that I have a good overview of what we have. In the mornings, it probably takes me about 5 minutes to make three packed lunches because it's all so automatic for me now.
Systems for staying organised
School comes with a lot of stuff – school bags, PE kits, lunch bags, various shoes, coats and hats, homework, craft projects and artwork… It's essential to put systems in place to handle all this stuff if you want to stay organised. Everything needs to have a home and all children in the house need to know where things go and where to find what they need.
Keeping a family home organised is definitely a team effort – you can create the systems and set up the required storage solutions, but everyone needs to help by putting things where they belong.
Homeware retailer VonHaus has lots of affordable and clever storage furniture to help keep your home organised. For me, hallway organisation is top priority to make the school runs run smoothly in the mornings and in the afternoons. The kids know where to find everything they need for school and know where they need to put it when they get home.
We have storage bench where all the bags go, plenty of hooks (at a height that the kids can all reach!) for coats, and dedicated spaces for shoes, hats, and gloves.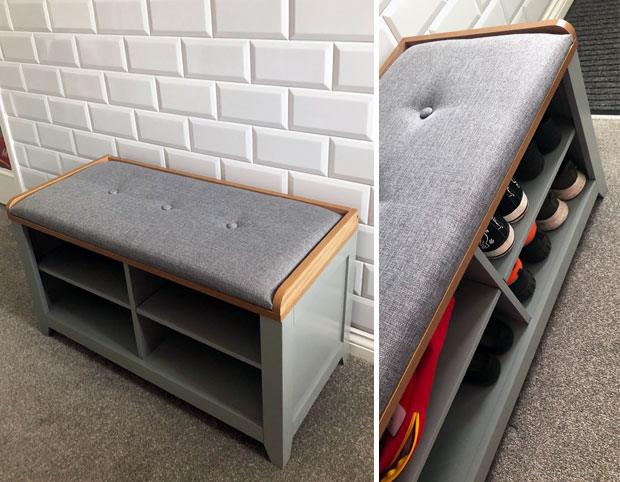 Look for multi-purpose furniture for keeping your hallway organised, like the VonHaus Ash Hall Storage Seats which is a stylish solution that can hold lots of shoes while also working as a seat for the kids to use when putting their shoes on. You can also use the shelves for school bags or add baskets to store smaller accessories.
To keep track of all the paperwork that comes home from school with the kids, set up a storage trolley or a large letter tray where the children can put it all for you to look through.
Whatever storage solutions you opt for, ensure that all the children of the family can use them independently. As long as everything has a dedicated place and everyone knows where everything needs to go, all the school stuff should stay organised easily.
Collaboration.