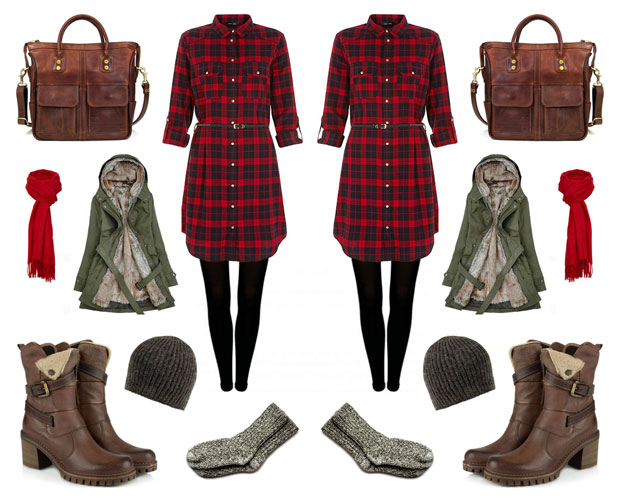 Dear Daniel…
Daniel Footwear challenged me to create a blog post feauturing my favourite shoes from their current collection. Since it's all wintery and cold, I decided to dream up my ideal winter outfit that I would love to wear all through the cold season.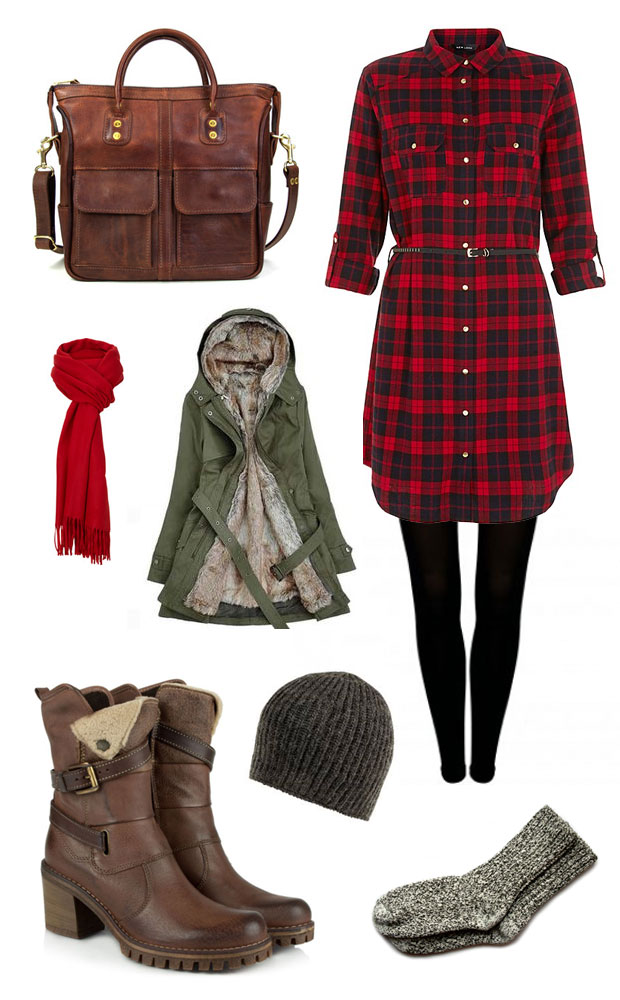 The outfit idea started with me finding my favourite shoes — Daniel Mellow Tan Leather Shearling Cuff Ankle Boots. They look comfortable, warm and stylish. They would work really well with skirts and dresses but also look great with skinny jeans.
The next thing I found was a gorgeous winter parka. I love khaki green parkas and have a lightweight one that I use all the time but that's not warm enough for winter. A faux fur lined one would be amazing.
I've always loved tartan and a red tartan shirt dress has been on my wish list for ages. I think they look effortlessly stylish and the red works really well with the green coat and the brown leather boots.
To accessorise and warm up even more I would wear a knitted grey hat, black leggings, wool socks and a warm red scarf. A large brown leather tote bag is a must to go with the brown shoes and to fit everything I need for myself and my toddler.
#deardaniel