DermoCare WWF Safari and Marine Plasters Review
|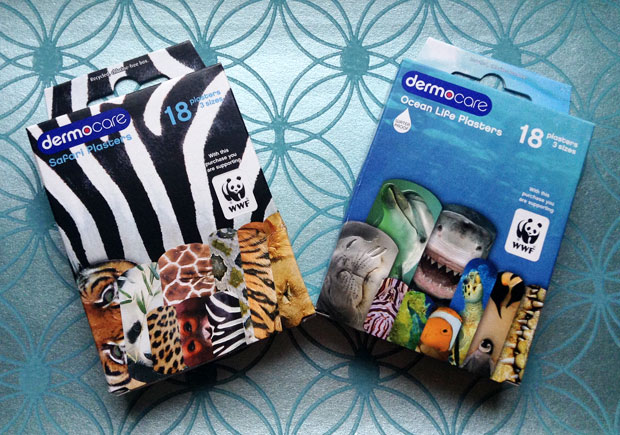 DermoCare WWF Safari and Marine Plasters Review
I was once told by someone, that I didn't know very well at the time, that I seemed like someone who would always carry plasters in my handbag. He was right — I always do. There are a few reasons for this:
I am quite accident prone (clumsy!) and am therefor likely to need one.
I have worked with children from a very early age and when you are looking after kids you should be prepared with a small first aid kit or at the very least some plasters.
Why not carry some? People hurt themselves all the time and a few plasters in your bag (or wallet even) will not take up much room at all but might really help someone out when they need one.
My current plasters are these lovely ones from DermoCare.
The plasters are washproof, breathable, hypoallergenic, latex free and very gentle on the skin. They are suitable for all ages (from birth) and offer great protection from bacteria and dirt. They are very easy to remove, too.
The plasters are top quality and made in Europe. I love that by buying these products you don't only get a brilliant product but you are also supporting WWF's projects.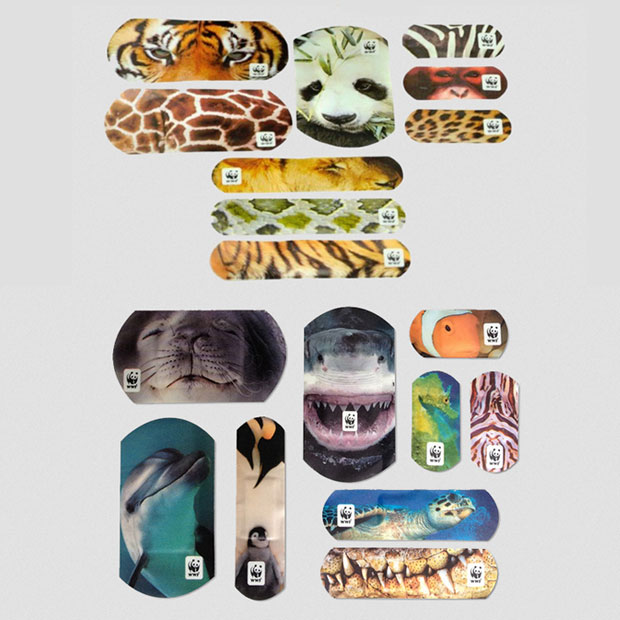 Each pack contains 18 plasters in three sizes and comes with eight different animals/sea creatures printed on them.
The Safari pack features: leopard, zebra, orangutan, rattlesnake, lion, tiger, giraffe and giant panda.
The Marine pack features: dolphin, great white shark, saltwater crocodile, seal, sea turtle, penguin, lionfish, seahorse and clownfish.
These plasters fit and stick really well and can withstand hand washing. I love them for their quality, their association with WWF and their fun designs. Kids love them too and will soon forget about the pain from a small cut or bruise when they see these plasters and get to choose their favourite animal. Definitely something they will show their friends!
You can buy the plasters from the WWF shop or Amazon. They retail for £2.99 per pack. For competitions and more visit Dermocare.co.uk.
I was sent these plasters for this review. As always, my reviews are 100% honest and all thoughts and opinions are my own.