Drive Another Day – Bond Cars Through the Ages
|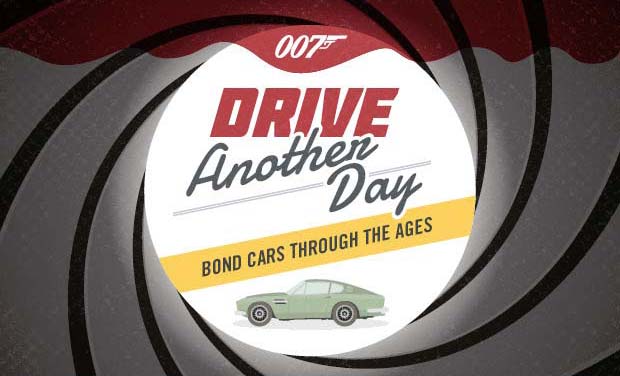 Drive Another Day – Bond Cars Through the Ages
The newest James Bond film Spectre was released just a few days ago and, to celebrate, Motorparks and Grange have taken a look through the much-loved movie series to analyse the very best of James Bond's most iconic cars. We all know the cars are very important to the films!
This infographic covers everything from pristine cars such as the Aston Martin DBS to modest vehicles like the Renault 11 Taxi. The Lotus Esprit S1 submarine car has not been forgotten, either.
For each of the vehicles we will learn how much it would cost to own them today and they're not all as expensive as you might expect. We'll also see the essential driving stats, including times to get from 0-60, top speeds and miles per gallon. The infographic also contains information about the gadgetry that Q fitted the vehicles with to help Bond out when things get tricky and we also get to learn other fun facts about the different vehicles.
Scroll down to see the full infographic and learn about the cars of James Bond!

This is a sponsored post.