The Croupier – Film & Facts
|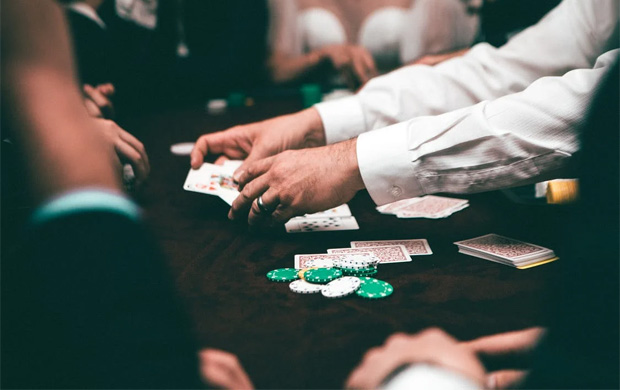 The Croupier – Film & Facts
Croupier is now over 20 years old, but many of his notes are still valid today. Meanwhile, gambling has welcomed entirely new providers that no longer need casinos made of brick-and-mortar. However, to maintain a real gambling feel, Gamblingpro presents the best live casinos to choose from.
The Rules of Conduct
In the film, Jack Manfred (Clive Owen) actually wants to work as a writer, but he keeps ending up at the gaming table. In his job as a croupier, he has to observe strict rules of conduct. Casino employees are forbidden from maintaining too close contact with one another or even with customers. In particular, romantic relationships between employees are not permitted in casinos. The casino operators fear that croupiers could team up with customers for fraud attempts. Jack is tempted too when he meets the attractive Jani (Alex Kingston)… The film shows us croupiers as unperturbed professionals who don't care about the fate of their customers. There's another way. In the live streams from real gaming tables, in live casinos, they are gracious hosts to chat with. Of course, these conversations are not private, but are recorded.
Education, Income & Appearance of the Croupier
Although casinos have surveillance cameras, a significant part of a croupier's training consists of instruction in how to spot gamblers and possible fraud attempts. He's the closest, he should be able to tell immediately whether he's dealing with a card counter at his table or with players who are still trying to make their bets when it's already been said "no more bets". In the film, Jack is even faced with the task of finding out whether a criminal organization is involved in the manipulation. The main character prides himself on being able to spot cheating at first sight, and as the story progresses, Jack actually shows great skill at it.
In the film, we also learn about his job that his personal income is far below the dream salaries that croupiers were actually able to achieve in the 1990s. Jack, on the other hand, has to wait six weeks before he receives his first weekly wage of the equivalent of €525 from his employer, who is not one of the top names in the business. With this salary, however, Jack is roughly in the range of income opportunities that are available today on average. The good years are over for croupiers.
Jack pays a lot of attention to a well-groomed appearance for his job. This includes regular visits to beauty salons and also professional manicures. The hands of a casino employee at the gaming table must always be immaculate, after all the players literally watch his fingers, whether he is putting the ball in the roulette wheel or dealing the cards.
"Speed Is Revenue, Revenue Is Profit"
Every casino works according to this principle, which is a dictum in business and a commandment to be observed by Jack. It also applies to online video roulette and other high-speed games. In land-based casinos, it is sometimes observed that players want to engage the croupier in conversation – not so much for the sake of socializing, but rather to take the pace out of the game. In the UK, the Gambling Commission regulates. However, there are also electronic roulette versions in casinos, where a game round can only be 20 seconds long – and that with stakes of over €100.
Another motto of the business is: "A good customer loses often." Of course, casino operators are all about making money. However, this also means that your guests can feel comfortable enough to come back. Therefore, they grant loyal customers a whole range of perks. Losses are offset by discounts and bonuses, as well as other privileges for regular players. For them there is also a motto to be heeded: "Stop when you are ahead." Not everyone succeeds in taking this to heart, which the film also shows drastic examples of.
A Dream Job?
No job has only positive sides. Croupier, as the film shows, can be a very tough job. The workplace is full of distractions and hectic activity, yet the highest level of focus is required at all times– even during long working hours at night. Some players try to disrupt this concentration with distraction maneuvers – you have to be resistant to that too. Likewise, it can be a challenge not to be impressed by player fates. Losses at the gaming table can lead to irrational reactions, even human tragedies. Despite everything that is happening around him, the croupier must remain a neutral, serious and professional authority that offers all customers the same service at a high, reliable level. According to the critics, the film "The Croupier" shows all aspects of the business in a gripping manner, with the main actor Clive Owen being particularly convincing. The plot leaves open for a long time how it ends, who wins, who loses. We want to do the same here and recommend: take a look!
Guest Article.