Earth Conscious Washable Bamboo Cloth Pad Review
|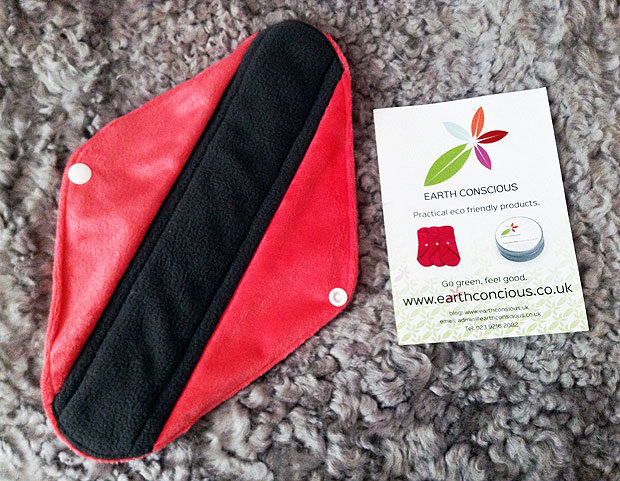 Earth Conscious Washable Bamboo Cloth Pad Review
This is a lovely washable sanitary pad for overnight/heavy flow by the wonderful brand Earth Conscious. The pad is made from  eco friendly bamboo that is incredibly soft. The softness is really amazing! Bamboo is naturally anti-bacterial, baby soft and very absorbent so it's the perfect material for a sanitary pad. The pad has a great shape and is very comfortable to wear and leaves you feeling fresh and dry no matter how heavy your flow is. The secret behind this is the three inner layers of microfiber material which is super absorbent.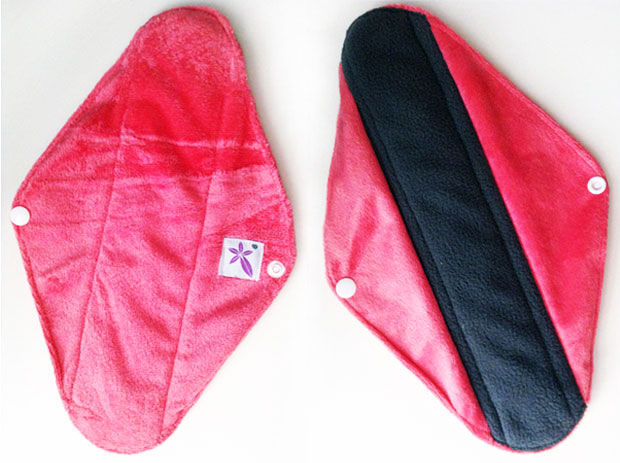 How to use: The pad has poppers on the wings that fasten around your panties. For a snug fit I recommend wearing another pair of pants or a pair of tight shorts over your usual underwear. The pad folds up neatly for storing before and after use.
How to care for: Wash on your normal wash cycle between 30 and 60 degrees or by hand. Can be tumble dried.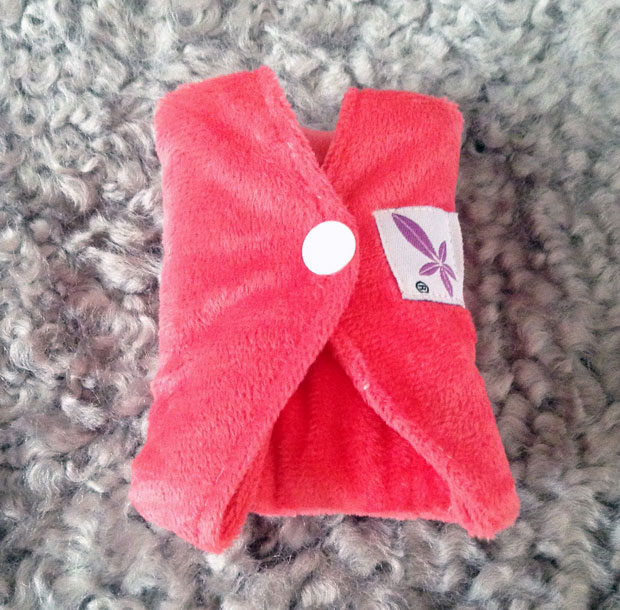 I love this pad because of its great fit, superb absorbency and incredibly luxurious softness. It stays soft wash after wash, too — amazing quality! The colour choices are perfect and the fabric does not stain. The prize is great too for an overnight/heavy flow pad at only £5.99 each.
Earth Conscious make pads and liners for all days in your cycle. Check out their website for more great products. If you're new to reusables, check out this page to read up on all the benefits of using reusable pads.
I was sent one of these pads for review. As always, my reviews are 100% honest and all thoughts and opinions are my own.