Eat Real Pulse and Grain-Based Snacks Review
|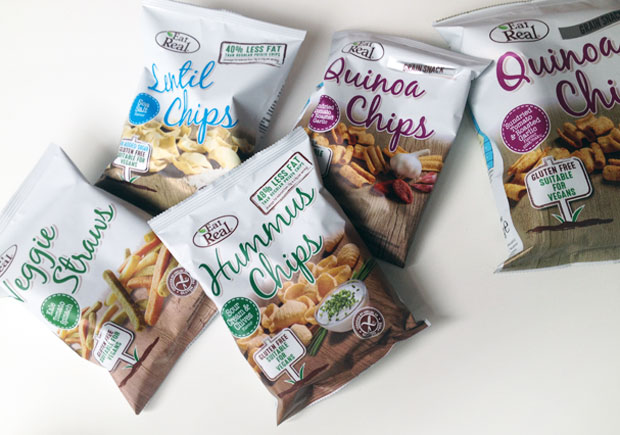 Eat Real Pulse and Grain-Based Snacks Review
I love snacking and my daughters have inherited my habit! Crisps used to be something I enjoyed on a Friday night when I was growing up but since moving to the UK, I've been introduced to the crisps with lunch tradition and crisps do go well with a sandwich.
Most crisps are full of fat and salt though so not very good for you at all on a regular basis. Many adults have recently swapped to taking lunchboxes with them as a way of saving money and being in charge of what they eat and a lot of us are looking to pack a lunch that will satisfy our appetite for a healthier lifestyle as well as fill us up.
I was really excited when I heard about Eat Real's Pulse and Grain-Based Snacks as I love pulses and grains (I've been a vegetarian since I was 12 years old) but my children, especially my eldest, aren't keep so I thought that these crisps might be a good way to get them to eat some pulses and grains. I was right — they love them and so do my husband and I. My mum does too!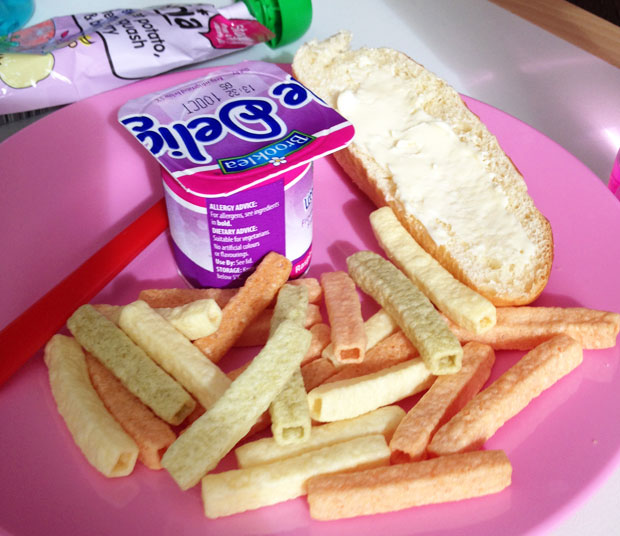 The range consists of Hummus Chips, Lentil Chips, Quinoa Chips, Veggie Straws and Veggie Chips in a wide range of delicious flavours including Creamy Dill, Sundried Tomato & Roasted Garlic, Sour Cream & Chives, Chilli & Lemon, Chilli & Lime, Sea Salt, Hot & Spicy and Tomato & Basil and come in handy packs (22-25g), impulse bags for bigger appetites (30-45g) and sharing bags (80-135g). They are also available in Plain.
They are perfect for people who are trying to make healthier lifestyle choices or who are living with dietary intolerances as these products are gluten-free, lactose-free and suitable for vegan and Kosher diets. They contain up to 48% less fat than traditional potato crisps and part of the range has no added sugar.
They're also good for parents who want to offer their kids healthier crisps and get fussy eater to eat lentils, chickpeas and quinoa!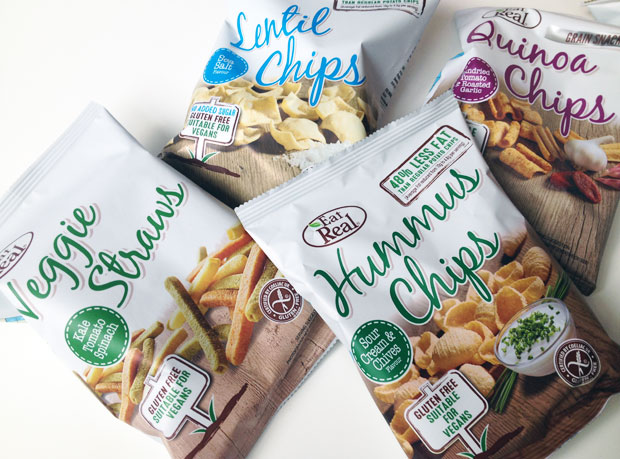 We have tried the different types of snacks and most of the flavours except for the Creamy Dill one. The Lentil Sea Salt ones and the Hummus Sour Cream & Chives ones were the kids' favourites along with the Vegetable Straws that are pretty much the same as the Kiddylicious ones but in a bigger pack which is just what we need. The only ones they didn't like as much were the Sundried Tomato & Roasted Garlic ones but they are perfect for adults.
After trying these samples, we bought a bunch more when we spotted them in Holland & Barrett as there were some more flavours we wanted to try and the whole family loves them. They are really affordable too — I think the big bags only cost 85p or something like that. Great value for healthy snacks!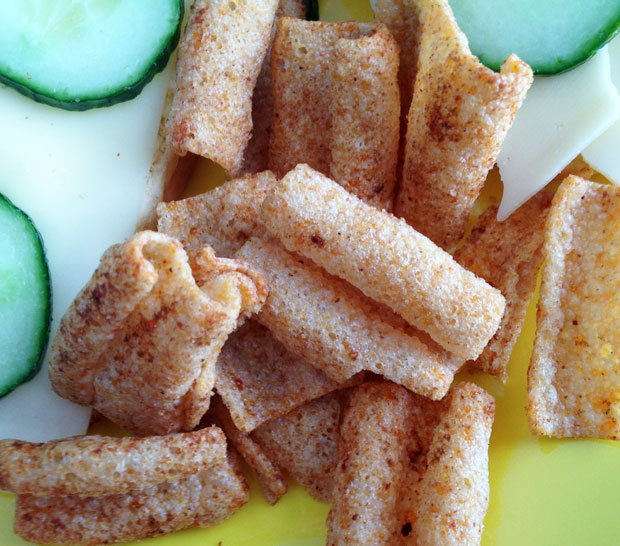 We bought a big bag of the Chilli & Lemon Lentil Chips and used them as croutons in soup — delicious!
I definitely need to check out the flavour combinations that we haven't tried yet and I've just spotted a range of cheddar quinoa puffs on the Eat Real website too. Yum!
Eat Real snacks are available from independent health stores and most major retailers including Holland & Barrett, Tesco, Co-op and Morrisons. RRP: 50p-£1.79.
Samples were provided to me for this review. As always, all my reviews are 100% honest and all thoughts and opinions are my own.