Erno Laszlo Hydra-Therapy Skin Vitality Treatment Review
|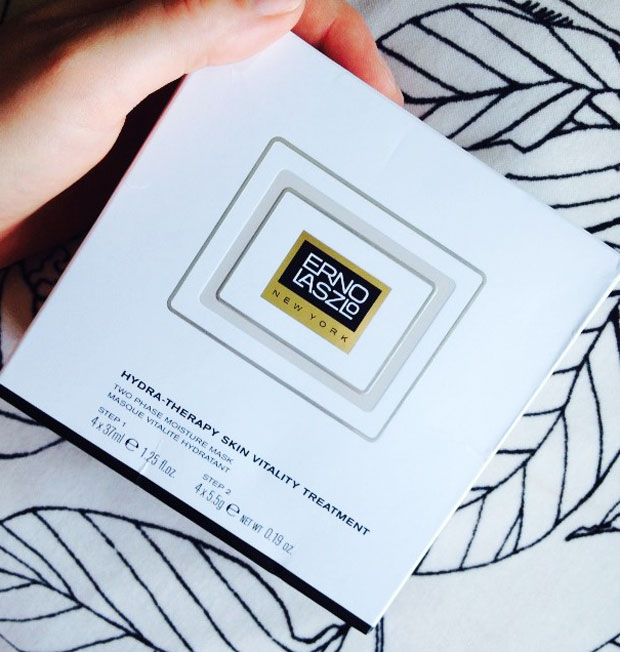 Erno Laszlo Hydra-Therapy Skin Vitality Treatment Review
A few weeks ago I tried some new skincare products that completely dried my skin out and since then I've been struggling to get it back to normal. The opportunity to try this intense moisturising mask from Erno Laszlo came at exactly the right time and was precisely what my dry skin needed to recover.
The mask is infused with Vitamin B5 to keep skin hydrated and contains zinc oxide and allantoin that is calming and renews the skin. It's a luxurious treatment that binds moisture to dehydrated skin cells.
It's got a cooling feel when you put it on and throughout the treatment. The mask actually lowers the temperature of the skin to calm signs of stress and environmental damage. It's very refreshing and revitalising but also relaxing at the same time.
The mask also helps to firm and tone skin and, by doing that, reduces the appearance of fine lines and wrinkles.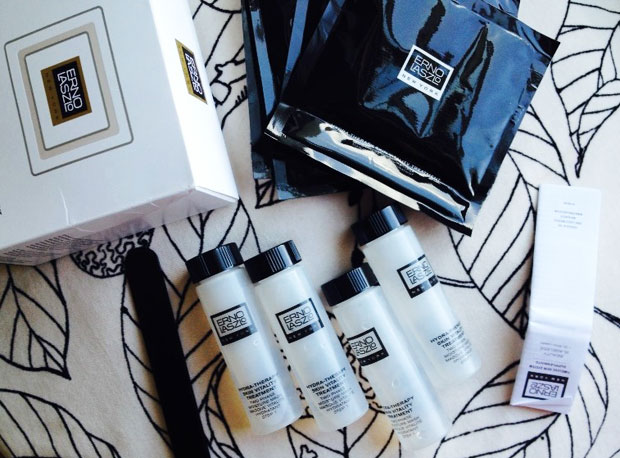 You mix the mask yourself right before using it. In the kit that I have you get what you need for four treatments — four bottles of liquid and four sachets of powder. You mix one of each together in a glass or a bowl and stir vigorously with the provided spatula for  a minute until you have a smooth pink paste.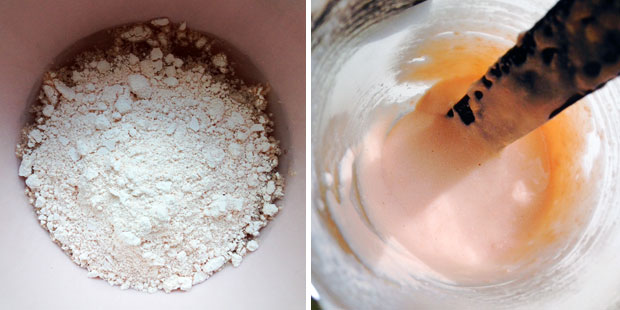 Make sure the texture is as lump free as possible as this makes it much easier to apply smoothly.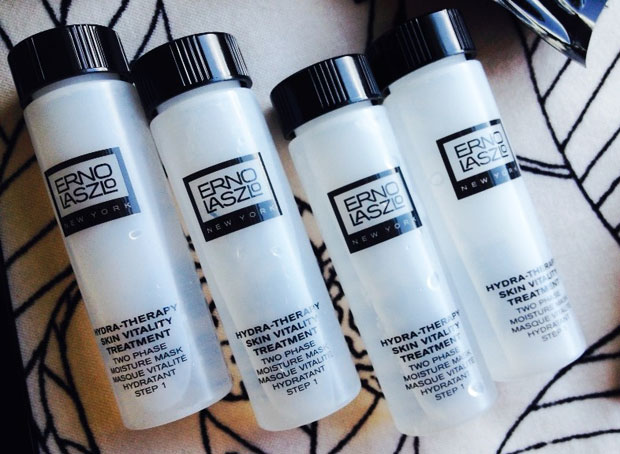 Apply the mask after cleansing your face. You can use the mixing spatula to make it easier and less messy. (If you can ask someone else to apply it for you then that would be even better and make the whole treatment more spa like.) Avoid putting the mask near your eyes and mouth and too close to the hairline and eyebrows.
Leave the mask on for 15-20 minutes until it feels dry to the touch. For me, it took about half an hour to reach that stage. Then you peel the mask off downwards from the top of your face and dispose of it into the bin. Splash your face with water to remove any excess product.
I couldn't get the mask to peel off in one go. It comes off in chunks and sort of scrapes off. I like to use a warm face cloth to wash off any remaining bits. My eye area is really sensitive so I have to avoid getting any water with product on near my eyes and the cloth gives me more control than splashing with water.
The photos above show my face before, during and after the treatment. I think that my skin looks much more glowing and healthy after using the mask. I look more well rested, too! The photo is taken just after washing the mask off before using any other products. 10 minutes after using the mask, I like to apply my regular moisturiser to help lock in even more moisture.
After using the mask my skin feels more plump, firmer and more hydrated. I love the cooling sensation, too — it makes me feel so relaxed!
Here's a video by Erno Laszlo all about this treatment:
You can buy Erno Laszlo products from BeautyExpert.com. This mask is high end and therefore quite pricey but it does really work and since using it, my skin has recovered and is no longer dried out. It's not back to it's normal state — it's better!

I was sent a packet of masks to try out for this review. As always, all my reviews are 100% honest and all thoughts and opinions are my own.