ExtraWize Reflectors + ScootWize Scooter Reflector for Kids
|
ExtraWize Reflectors + ScootWize Scooter Reflector for Kids
I'm from Sweden which is quite a dark country for about half of the year and therefore reflectors are very popular to help kids and adults stay safe and visible in the dark. Since having my own kids here in the UK, I've tried to find good reflectors for my kids and myself but hadn't found anything suitable until now. It's not dark for as long or to the same extent here in England, but reflectors are a great way to help your family be safer when it's dark.
ExtraWize is a company that is passionate about making people's everyday lives safer. They make a range of reflectors for all ages and they're all high quality, innovative, stylish and cool.
I've tested a few of the different types of reflectors they offer.
Let's start with their new product ScootWize which is completely new and unique. It's a reflector for scooters and prams. They also fit some bikes. These are a great way to make scooters, prams and bikes easily visible to drivers when it's dark outside.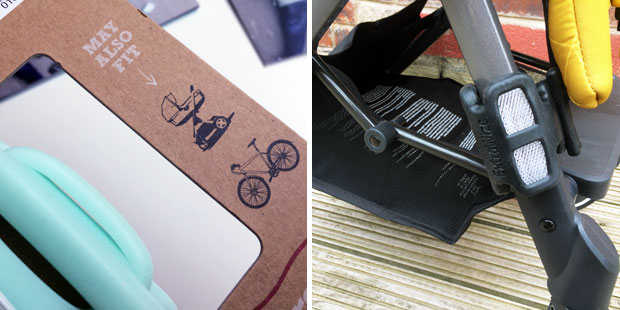 "As we know, scooters have become really popular with kids but reflectors for scooters seem to have been completely overlooked. This simply had to change!"
— ExtraWize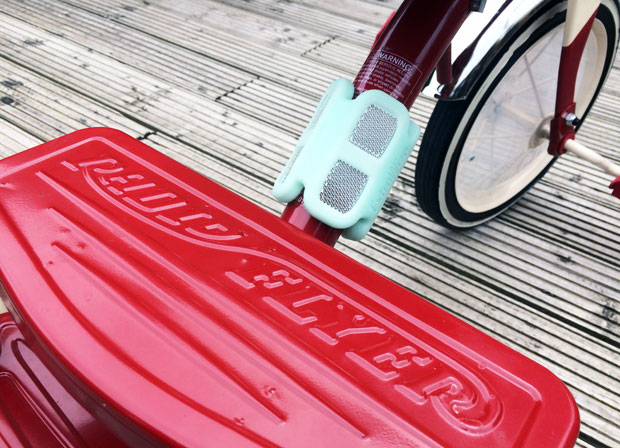 My kids don't have scooters (yet!) but my eldest has a trike and my youngest goes in a pushchair. I've put one ScootWize on the trike and use two on our pushchair. They're really easy to put on and take off so you can easily move them around between bikes, trikes, scooters and pushchairs depending on what you're using.
It comes in three colous — Jet Black, Aqua and Glowing. The Glowing one is really cool because the whole thing glows in the dark as well has having the reflective panels all around it.
The CityDisk is a stylish reflector that works very well with leather handbags and briefcases. It's discreet but very useful and effective when needed. You can adjust the length to suit your needs and it's got a hook that's easy to attach to your bag. I use this on my handbag and it's great! It's available in Jet Black, Urban Grey and Nordic White.
The GloDisk is a reflector that also glows in the dark to be even more visible. It's large and easy to spot. It's best hung off coats or backpacks, hanging quite low by the knee, to make the wearer well visible to drivers. We have a Berry Pink one that my daughter will use on her school bag this autumn. It also comes in Cool Blue and Fresh Green.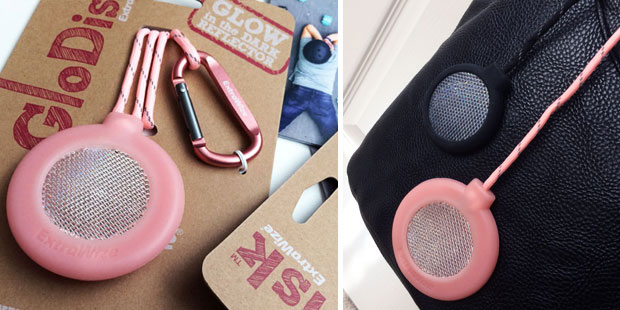 I'm really happy to have a collection of great quality reflectors to help keep my family safe. Check out the full range on the ExtraWize website. All items are just £9.95 each which is great value.
Samples were provided for this review. As always, all my reviews are 100% honest and all thoughts and opinions are my own.