Faye & Lou Breastfeeding Butterfly Review
|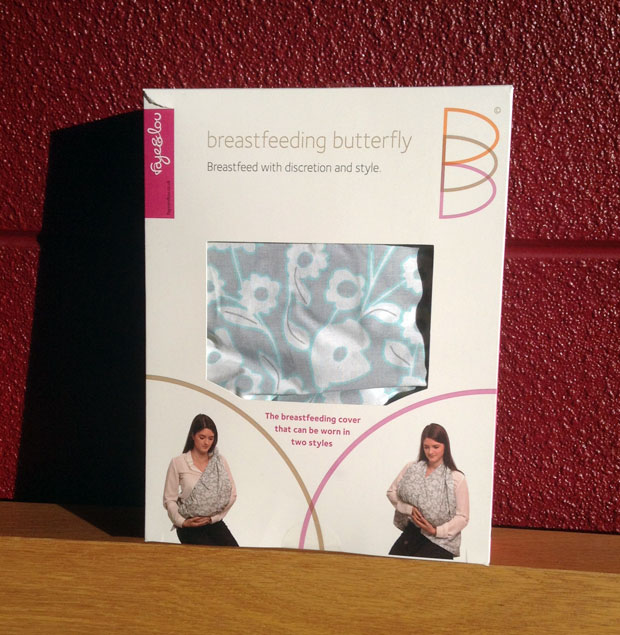 Faye & Lou Breastfeeding Butterfly Review
The Faye & Lou Breastfeding Butterfly is a breastfeeding cover that you can use if you want some privacy when nursing your baby in a busy environment.
I'm a big supporter of breastfeeding in public and will happily do this with or without a cover, but I know that there are many mums who are insecure about feeding surrounded by other people and who like to always cover up. I sometimes use a scarf or cardigan when feeding around people I know except for my mum and mother-in-law (I'm generally more comfortable with strangers!) but these can make my baby a bit warm and annoyed and she will move these out of the way very quickly. The Breastfeeding Butterfly is good because it's made of thin 100% cotton so it will not overheat your baby.
As my baby got older she has also become a lot more nosy and very easily distracted and this is the main reason why I wanted to try a Breastfeeding Butterfly. It really seems to help my baby to focus on feeding instead of checking to see what is going on around her and what exciting events she could be missing.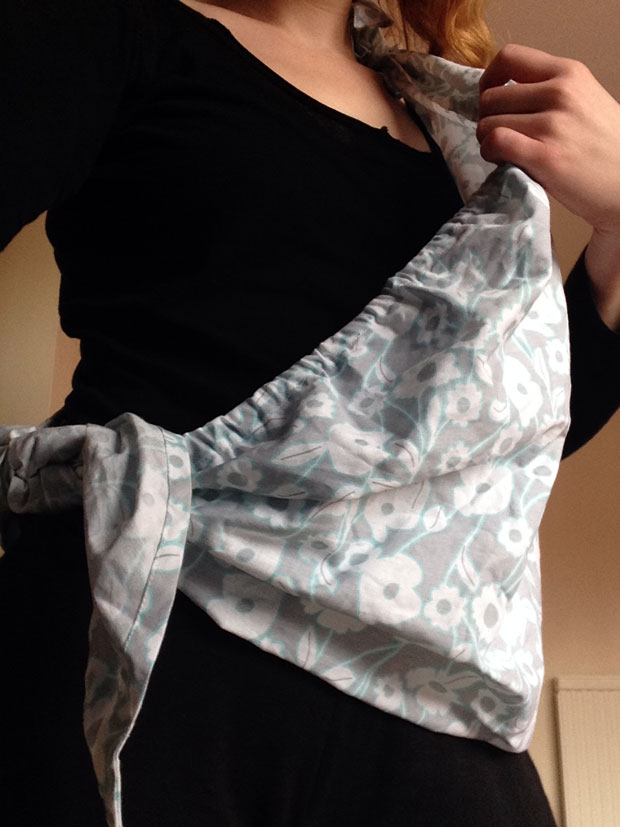 I tried to take a photo of myself with my baby inside the Breastfeeding Butterfly but could not manage such selfies! Above is a photo of the Breastfeeding Butterfly without my baby to show how it fits. You can wear it like this or over both shoulders. I prefer to use it like this; I find it easier and more comfortable.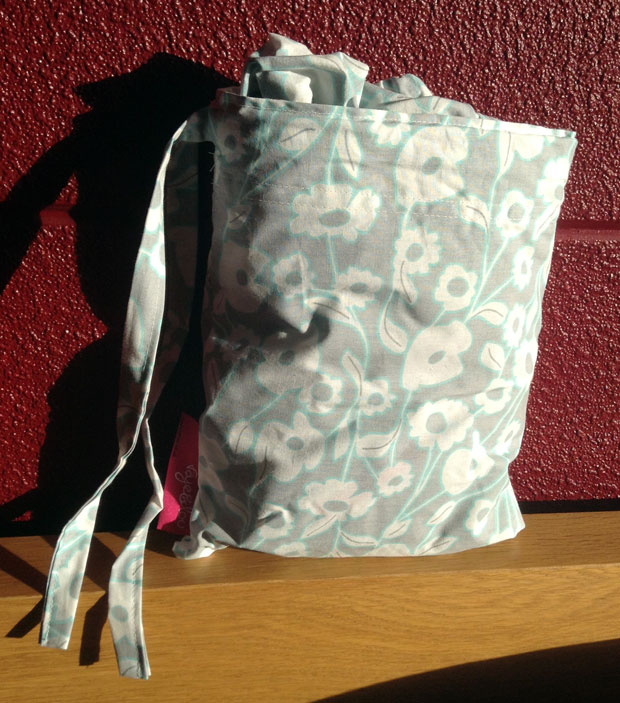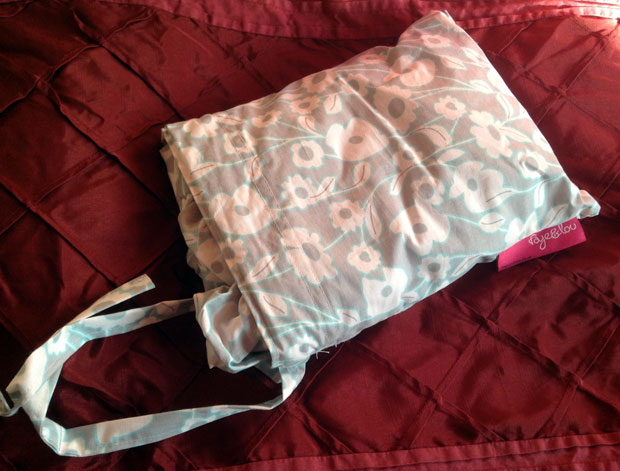 The Breastfeeding Butterfly comes in a matching bag to store it neatly in your bag or pram. It's a clever and simple little invention for mums who wish to cover up when feeding in public or mums like me who have nosy babies!
I was sent this product for this review. As always, my reviews are 100% honest and all thoughts and opinions are my own.