F&F Stores Copper Non Stick Frying Pan Review
|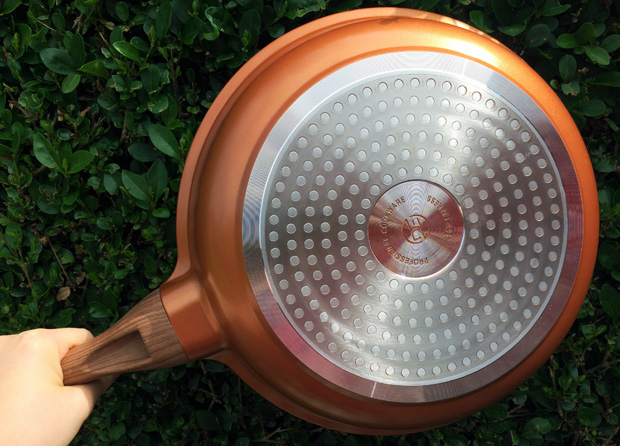 F&F Stores Copper Non Stick Frying Pan Review
I've always been a bit of a homeware nerd and used to browse the IKEA catalogue as a child, choosing things that I would like to have in my future home. My mum and older sister used to tease me about my love for kitchen equipment and the fact that I enjoyed looking at catalogues with frying pans in them over toy catalogues… I'm still the same but I do like looking at toys now that I'm a mum.
We're moving house later this year and we're really happy about that. We'll pretty much be starting from scratch with furniture and homeware which is fun! We're already planning a bit and thinking about which things we'll need for different areas of our new house. New frying pans and kitchenware are definitely on the list!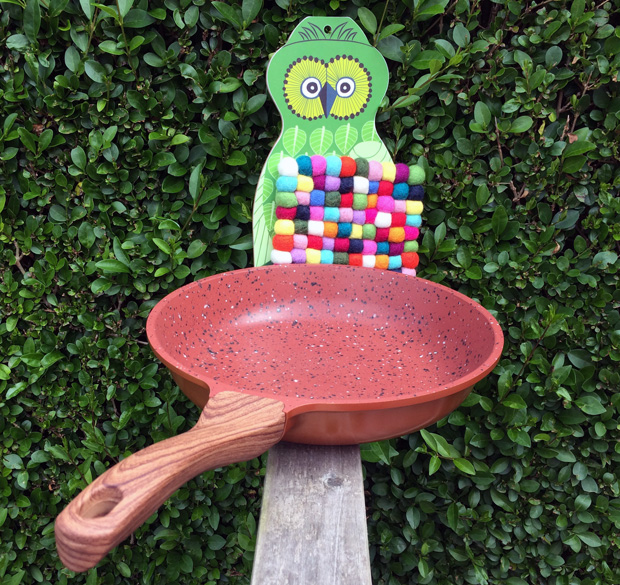 We can tick off one item from the list though and that's a large frying pan. We have already got the F&F Stores 28cm Copper Non Stick Frying Pan ready to go but we're using it already because we really needed a frying pan of that size.
It's a pan with a premium high performance stone coating and a Bakelite wood effect handle. The pan supplies even heat distribution and easy is to use without the need for lots of cooking oil.
The outer has a beautiful copper finish with looks amazing! The inner has a tough PFOA-free non-stick surface to ensure food doesn't stick. The body is hardened to be long-lasting and durable for use on any heat source.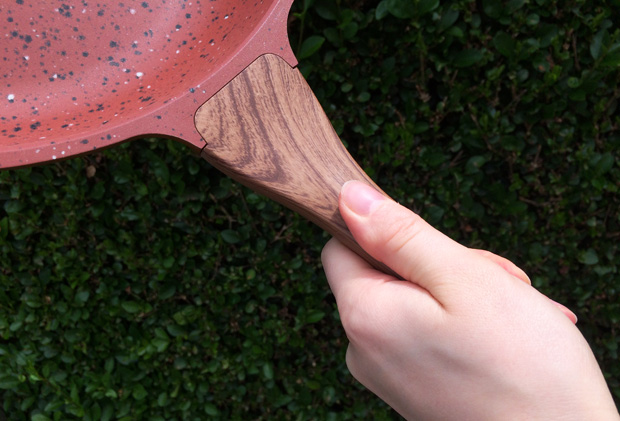 I love the look of the handle too — wood is beautiful but not practical on items like this so the Bakelite is a good choice. It's heat resistant and has a soft feel grip.
We really like this pan so far! It's seems to be of high quality and has a good weight to it. As always, I'll keep you posted with how things are after a few months or so.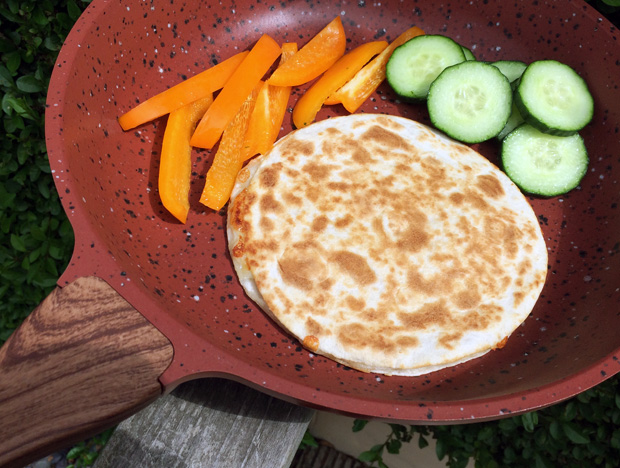 This pan is available to buy from Amazon.co.uk here. Enjoy 20% off with my code QNNFMQP8 until midnight tonight!
This product was provided to me for this review. As always, all my reviews are 100% honest and all thoughts and opinions are my own.