AD | Filmosophy for Families Showroom Cinema Sheffield Events
|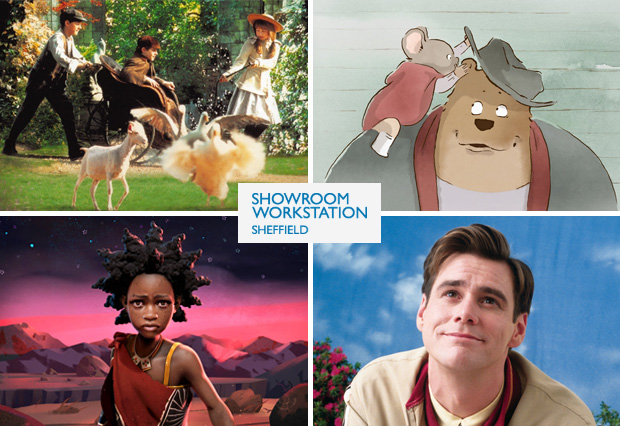 AD | Filmosophy for Families Showroom Cinema Sheffield Events
Get the whole family engaged in answering some of the biggest questions of life at Showroom Cinema in Sheffield this July. Throughout the month, there will be four screenings of beautiful family films at the cinema that are followed by workshops led by experienced philosophers from Thinking Space. 
"From friendship to hope, prejudice to fame, we're taking a philosophical voyage through some of the most curious and intriguing kids' films to discuss the issues that matter most to us."
During this free and fun interactive session after the film screening, you'll have a chance to explore some of the film's philosophical themes. The workshop consists of games, dialogue tasks, a longer conversation and some reflective writing or drawing – with all materials provided. The workshops have limited capacity and are offered on a first come, first served basis.
"From cult classics to old favourites, via the heart-warming tales and beautifully animated documentaries, there's something for children and young people of all ages, with a whole host of intriguing themes and topics to get those philosophical brains whirring."
Filmosophy for Families Film Line Up
There are four Filmosophy for Families screenings in total – one for each of the first four weekends of the month. The four screenings are the following:
Saturday 2nd July: The Secret Garden (1993) [U]
Saturday 9th July: Ernest & Celestine (2012) [U] (Relaxed autism-friendly screening)
Saturday 16th July: Liyana (2017) [PG]
Saturday 23rd July: The Truman Show (1998) [PG]
All screenings start at 10 am and are then followed by the workshop. The ticket price is £4.50 but the Showroom Cinema also has a number of free family tickets to give to anyone who finds the price point to be a barrier. You can find the full programme of activity here where you can also buy tickets for your chosen film and date.
What a great way to spend some quality time with your family, enjoying the world of cinema and diving into philosophical discussions with your children too!
The events are part of Film Feels Curious, a UK-wide cinema season, supported by the National Lottery and BFI Film Audience Network.
Collaboration.