Fossil Fuel 100% Paleo/Primal Snack Bars Review
|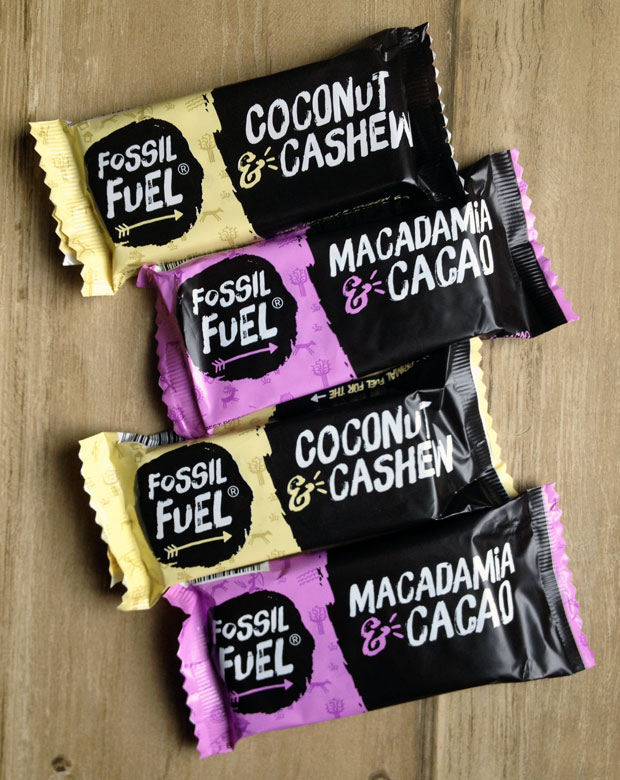 Fossil Fuel 100% Paleo/Primal Snack Bars Review
Fossil Fuel are 100% Paleo/Primal snack bars made from the very best quality wholefood ingredients. They are made with ingredients that are full of health benefits and these bars are totally free from refined sugars, grains, gluten, vegetable oils, additives, preservatives, sulphites, soya and GM.
The company is run here in England by Dave and Gareth who started eating Paleo and needed clean, nutritious, energy-rich snacks that they could carry with them and eat at any time. They needed to be tasty and filling too and completely Paleo.
Not long after, they had created delicious bars that lived up the requirements and the brand Fossil Fuel was born. The brand launched to the public in March 2015.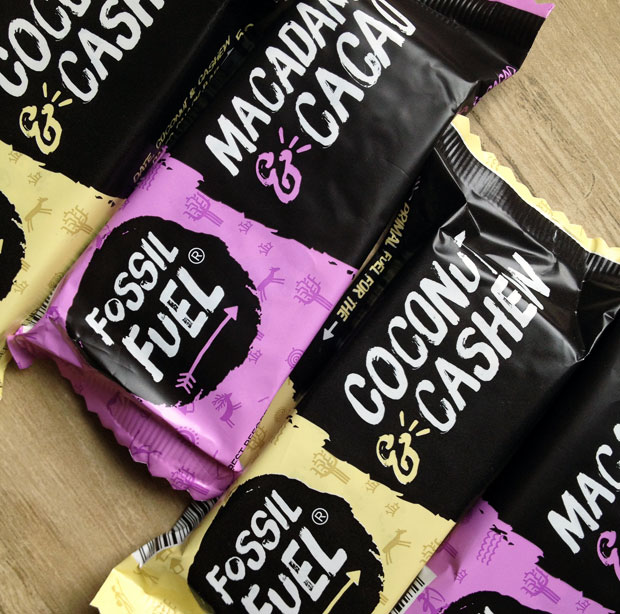 Currently, there are two flavours available: Coconut & Cashew and Macadamia & Cacao. Each bar weighs 50g and you can buy them in boxes of 12 from the Fossil Fuel shop. You can choose just one flavour or a mixed pack. I love healthy snack bars so I was very excited to try Fossil Fuel ones!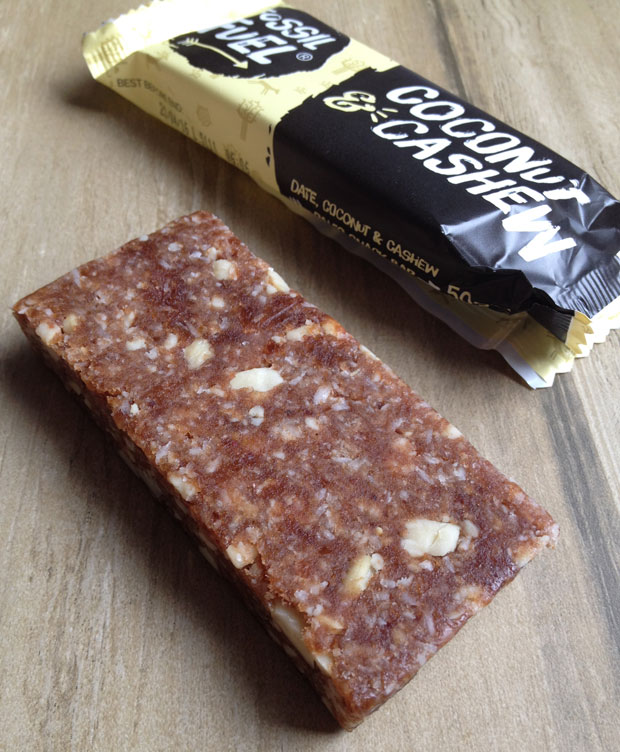 The Coconut & Cashew bar is made from 53% dates, 25% cashew nuts, 19% dried coconut and 3% coconut oil. It's delicious! I love the combination of creamy cashew nuts and sweet coconut. It's perfect! My toddler daughter approves too. It's moist, rich and very satisfying.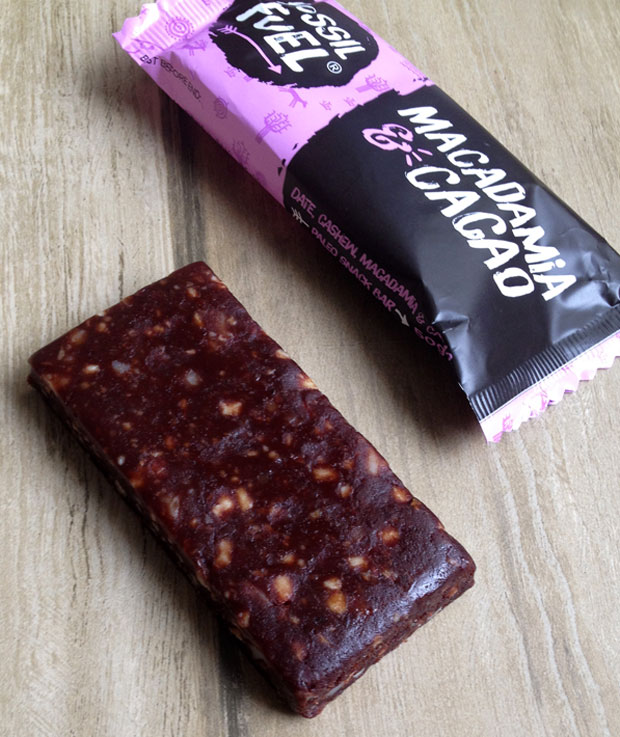 The Macadamia & Cacao bar is made from 60% dates, 20% cashew nuts, 11.6% macadamia nuts, 5% raw cacao and a little bit of coconut oil. It's packed with healthy fats and made with the finest Ecuadorian, Aribica Cacao Beans. It's a real treat and would satisfy any chocolate cravings. It's quite brownie like and very tasty.
The Coconut & Cashew flavour is my favourite! I have a weakness for coconut, but if I crave chocolate and want to have something healthier, I'd pick Macadamia & Cacao. They both make very delicious and filling snacks (or healthy treats!). I'm looking forward to more flavours in the future!
I was sent some samples of Fossil Fuel bars for this review. As always, all my reviews are 100% honest and all thoughts and opinions are my own.