FrezyDerm Kids Sun Cream Review – Kids Sun Care SPF 50+
|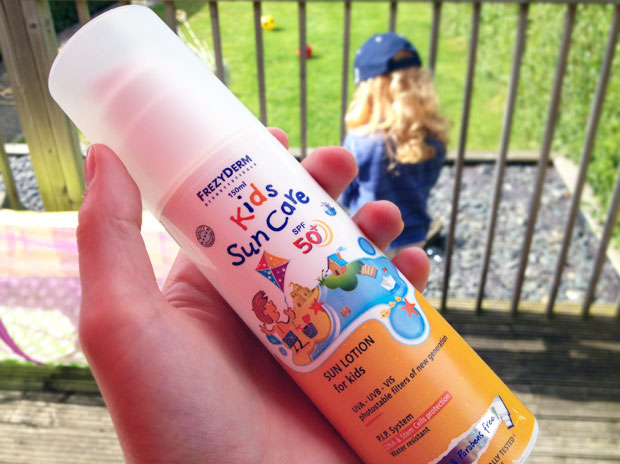 FrezyDerm Kids Sun Cream Review – Kids Sun Care SPF 50+
Both my daughters, aged 3.5 years and 15 months, have sensitive skin and some kind of eczema. My eldest is the most sensitive and for the past year and a half or so, we've had a very strict cream regime that we have to follow or her skin flares up. My youngest had lovely skin and then it changed pretty much around the same time as we cut out breastfeeding at nearly 12 months. She now gets patches of dry and rough skin that we need to treat with body creams and occasionally a steroid cream.
There's a lot of trial and error when it comes to finding suitable creams for babies, toddlers and children with sensitive skin. Sometimes the doctor prescribes creams that work, sometimes the creams do nothing. For my eldest, we have to buy a very expensive brand as that's the only one that really works on her eczema.
Summer is here (well, not today!) and sun cream is a must for protecting your skin no matter what age you are. Some creams have irritated my girls' skin and with nearly all the ones that we've tried, even if they're for kids and sensitive skin, I feel that I need to wash it off as soon as possible to not irritate the kids' skin. We usually just do baths every second day to not dry out the girls' skin so we don't want to add baths everyday in the summer just because of sun cream.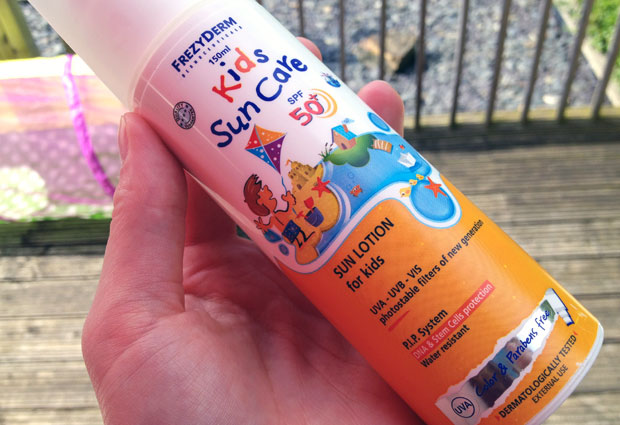 When asking on Twitter for advice about sun cream products for children with sensitive skin, I was introduced to FrezyDerm and we are now using their Kids Sun Care SPF 50+ cream on the girls. It's a high factor sunscreen for children with sensitive, photosensitive skin or with rashes or other skin conditions. It provides effective, water resistant protection that is long-lasting. The cream provides continuous protection against UV rays and other environmental pollution and shields the DNA and strengthens its repair mechanisms.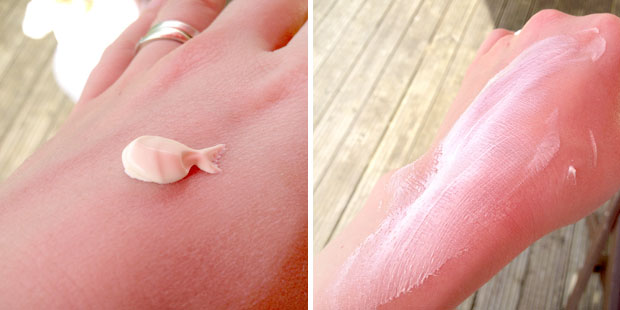 It's a thick cream but one that's easy too work into the skin quickly and it's not too sticky at all. It makes my girls skin feel hydrated and soft and I'm happy that they're well protected from the sun. The cream has not caused any irritation and I don't feel that rush to get it washed off as soon as possible knowing that it's made for children with skin like my daughters' skin.
The pump dispenser is really handy too as it means I can easily get the cream out even if my hands are creamy and without making the whole bottle messy.
The FrezyDerm Kids Sun Cream has definitely become one of our summer essentials for the kids!
You can buy it from the FrezyDerm website or through Amazon.co.uk.
We were sent this product as a gift to try out. As always, all my reviews are 100% honest and all thoughts and opinions are my own.