ALDI's Mamia Baby Bath & Baby Shampoo Review
|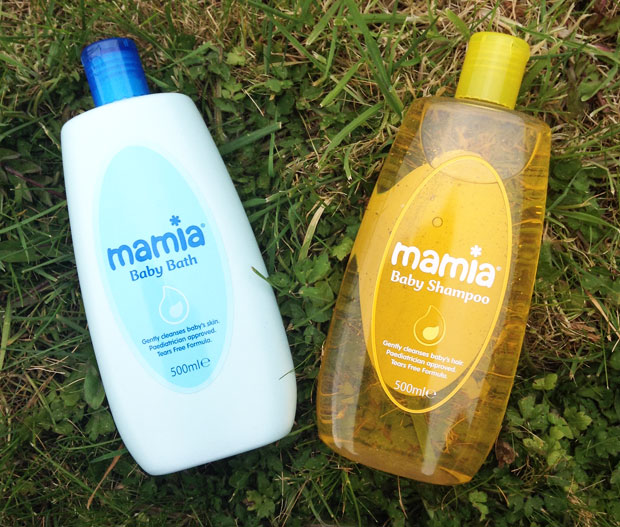 ALDI's Mamia Baby Bath & Baby Shampoo Review
Both these products are really gentle for your baby's skin and hair. The products are approved by peadiatricians and are tear-free formulas.
The baby bath is a clear blue gel that creates soft bubbles and smells gorgeous! It smells like Swedish violet sweets that I used to eat as a child and makes me crave them every bath time. I need to buy some of them next time I go to Sweden! Back to the bubble bath. It's a mild formula with Vitamin E that gently cleans your baby's skin. It's a pleasure to use and my daughter's skin has not reacted to it in any way so it's kind to young children's delicate skin.
The shampoo is a clear yellow gel that cleans hair quickly and gently. It bubbles nicely and does not irritate. It's got a different scent that I think smells quite grown-up, but that might just be me. It smells nice! The shampoo rinses out easily and leaves my toddler's hair clean and tangle free. This also contains Vitamin E that keeps skin and hair protected and nourished.
Both products come in large 500ml bottles that will last ages and cost £0.79 each — proper bargains. I'm happy with both products but especially love the baby bath that smells like my childhood.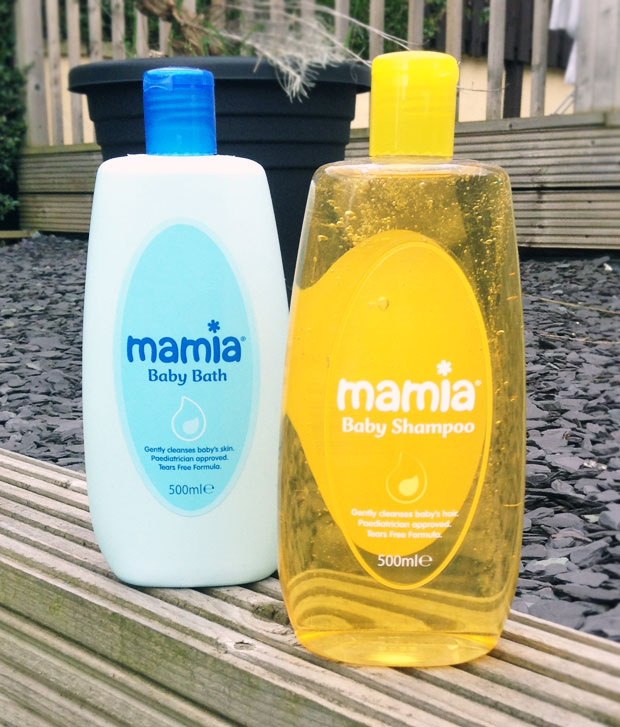 We were sent these products for this review. As always, all my reviews are 100% honest and all thoughts and opinions are my own.