Gel-A-Peel Crafty Christmas
|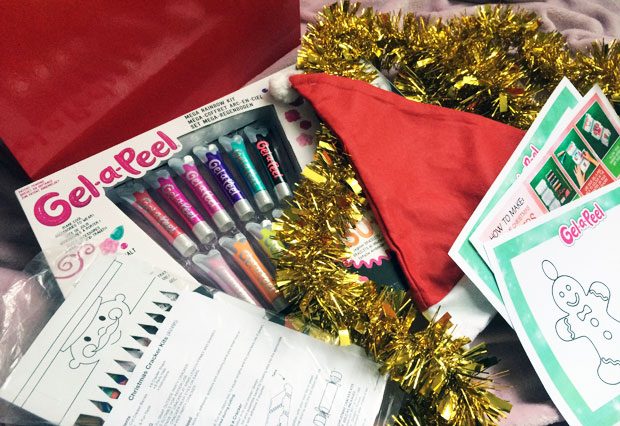 Gel-A-Peel Crafty Christmas
My eldest daughter is nearly five years old and loves anything crafty! So do I and always have done! This weekend we've had fun testing out a Gel-A-Peel Mega Rainbow Kit and some Christmas tree decorations stencils for some crafty Christmas fun. We were also sent some Christmas crackers to decorate but we've not finished them yet — that will be a fun after school activity this coming week.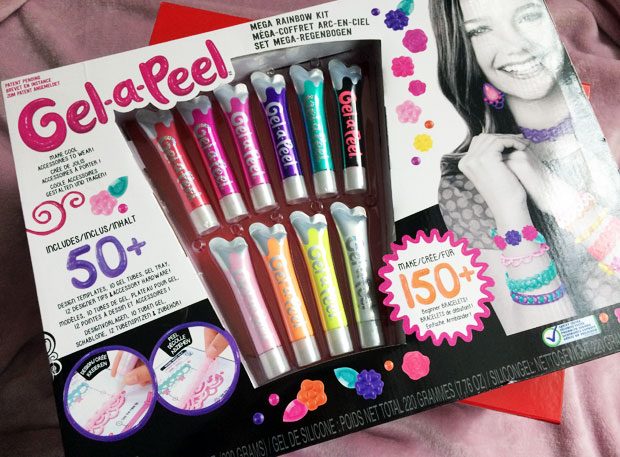 Until a couple of weeks ago, I'd not heard of Gel-A-Peel but it's a range of patent-pending innovative gel and deluxe crafting kits. It's pretty much colourful gel in chunky pen-like tubes that you paint with over stencils to create different designs, like bracelets, accessories or like we've done — Christmas tree decorations. You can use the stencils that come in your kit or draw your own designs to trace. You can also download more stencils for free from the Gel-A-Peel website.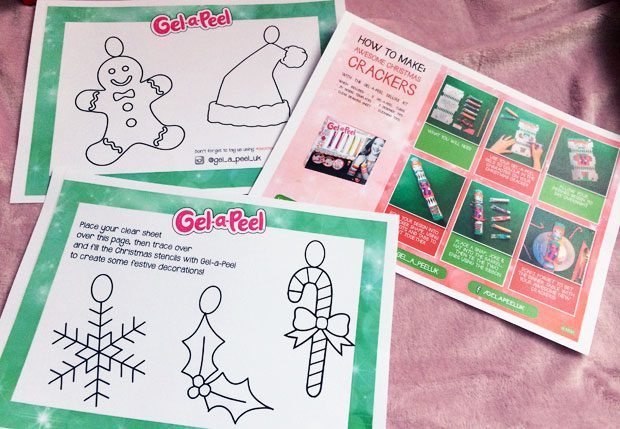 You put a sheet of clear plastic over your chosen design and then trace the shape using the colours you wish. There are different nozzles to choose from for different designs, patterns and thicknesses.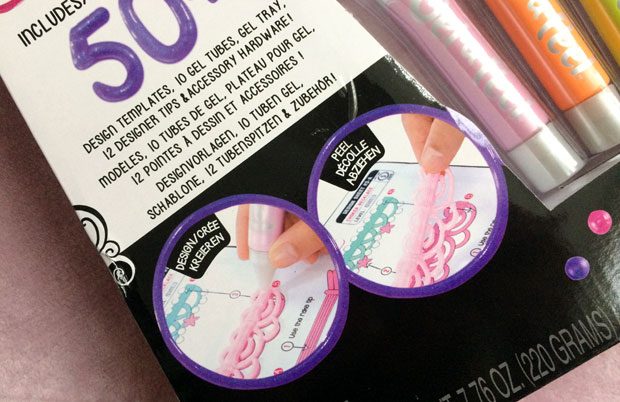 Then you leave your design to dry and this takes different amounts of time depending on the thickness and style. As you can see below, my daughter likes to paint the gel on really thickly so her Christmas tree decoration took quite a while to dry!
We don't have a Christmas tree up yet as we're hopefully moving this week, but she's really enjoyed playing with her Gel-A-Peel gingerbread man decoration and loves the fact that it sticks to smooth surfaces like windows.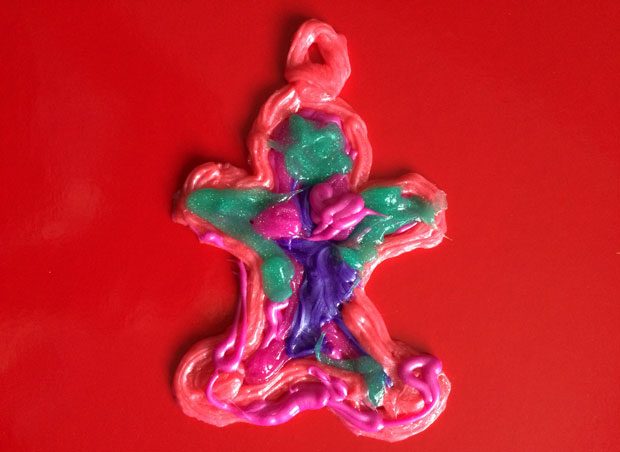 Older children will be better at controlling the flow of the pen and following the stencils but my daughter had so much fun with this kit and loved the messiness of creating the thicker designs too.
The scent of the gel is quite strong so I'd recommend being in a well-ventilated room when crafting with these and, as with all crafts, wearing an apron to protect your clothes. I would love to see caps that fit over the nozzles too. Currently, you have to take the nozzles off to fit the caps on again if you've not used all of the gel in a tube and then clean the nozzle if you'd like to use it again which is difficult and a bit messy. I just sealed ours with tape but a cap to fit the nozzle would be easier.
Gel-A-Peel kits are available to buy from toy shops and Amazon.co.uk.
We were sent this bundle for this review. As always, all my reviews are 100% honest and all thoughts and opinions are my own.