Get Your Dog Involved in the Jubilee Celebrations!
|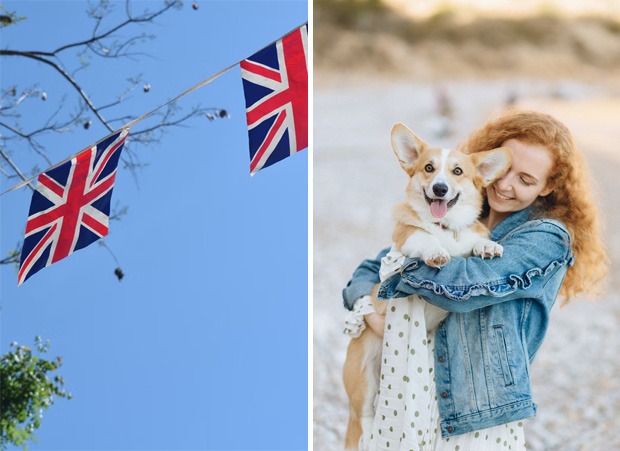 Get Your Dog Involved in the Jubilee Celebrations!
This weekend, we're celebrating Her Majesty the Queen and her amazing achievement of 70 years of service. I'm sure you will have noticed that the Queen is also a dog lover. You will have seen her corgis many times, but did you know that she's had over 30 in her lifetime? There are currently four royal dogs living at Buckingham Palace and they have their own Corgi Room! The dogs are called Candy, Lissy, Muick and the newest addition's name will be revealed this weekend during the jubilee celebrations on June 4th.
The Queen's love of corgis began in 1933 when her father, King George VI, surprised his daughters with one. On her 18th birthday in 1944, the Queen, then Princess Elizabeth, was gifted her very own canine companion who always came with her everywhere. The Queen then went on to breed corgis and dorgis (a corgi and dachshund mixed breed) and all of the corgi pups she's ever had have descended from her very first own dog. Isn't that amazing?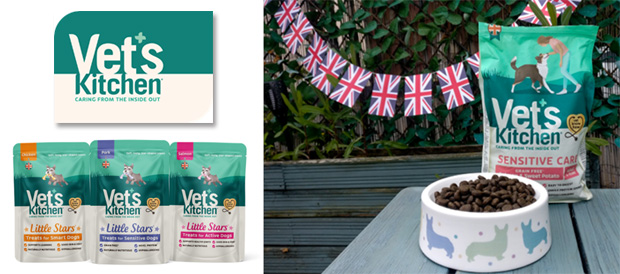 Vet's Kitchen is a pet food brand that combine the expertise of their in-house veterinary team, the latest nutritional research, and the highest quality ingredients to make food that are delicious for your beloved pets and that will help them live a long and healthy life. You can find the products in Tesco, Sainsbury's, Ocado, Pets at Home, Booths, Wilko, Amazon, Asda and through the Vet's Kitchen website.
Vet's Kitchen believes that all dogs in the UK should join in their royal counterparts and celebrate this important historic occasion. It's clear that the Queen loves her dogs and that they are an important part of the Royal Family and dogs are definitely a huge part of family life across Britain and the rest of the world too, of course!
Let your dogs enjoy the fun celebrations this weekend but also be aware of any potential dangers like BBQ skewers, party food, chocolate treats etc. to ensure your furry friends are safe and healthy. Many vets are closed over the bank holidays, but you can always phone up an out of hours vets for urgent advice if needed.
You might also enjoy:
Collaboration.