Growing Up For Girls By Dr Emily MacDonagh
|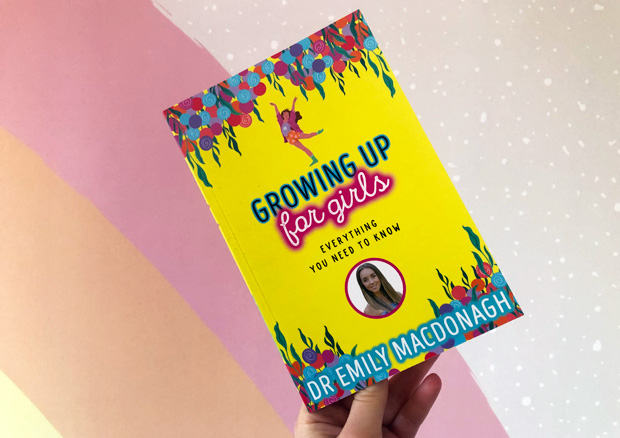 Growing Up For Girls By Dr Emily MacDonagh
As I'm sure you can remember, puberty can be a challenging time as your body and mind go through lots of important changes. Growing up in Sweden, I remember reading leaflets sent out by period product companies (along with samples), magazines for my age group and books from the library to learn more about puberty and the changes that would or could come. In Sweden, you learn about the body and sex at school too, from a very early age, but not so much about the emotional changes and challenges of growing up.
Here in the UK, it's a bit more hush hush and it seems like it's mainly up to us parents to find resources for our children to read about growing up and puberty. Of course, these days you can also finds things on the internet, but I think it's best if children read an actual book written by a professional rather than a mix of things online.
This is because online sources can often provide a mixed bag of information, and it can be difficult to discern what's accurate and reliable. By contrast, a book written by a professional from PenFellow book writing service is likely to be well-researched, informative, and provide a comprehensive understanding of the subject matter, such as the complex and sensitive topic of puberty.
My eldest is 8 years old this year and I hope we have a few more years before puberty properly starts but I things it's great to be prepared and to have some literature available to look at together or to give to kids when they start becoming curious about how the body works and changes.
Dr Emily MacDonagh is an NHS doctor who has been inspired to write books for children about the physical changes as well as the psychological and emotional aspects of puberty. She has written a book for girls and a book for boys so that they can learn about these things, have their questions answered and any worries reassured.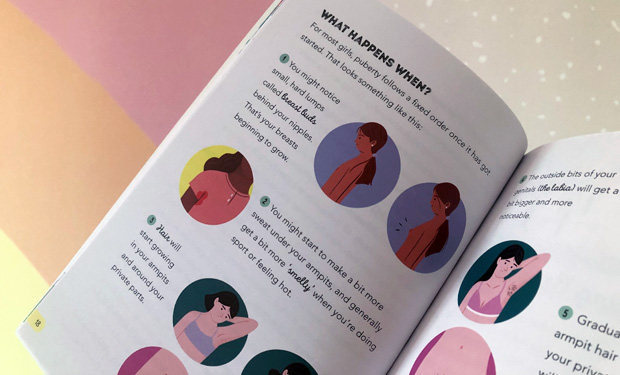 The first book, Growing Up For Girls, was published by Scholastic on the 6th January 2022 and Growing Up For Boys will be published in May this year. These informative and supportive guides are aimed at children aged 9+ and designed to help them navigate the exciting but also challenging changes of puberty.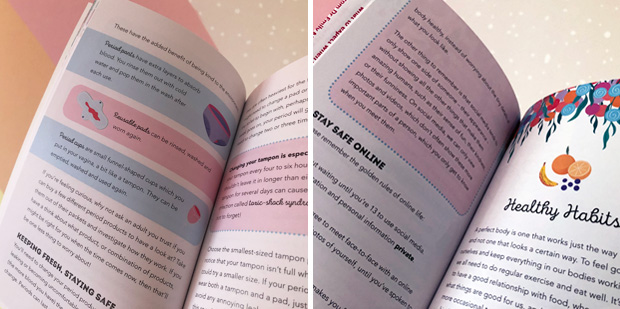 We have a copy of Growing Up For Girls that I've read and will be giving to my eldest daughter when the time comes.
It's an easy to read book, written in a friendly way. It covers lots of topics around puberty and how the mind and body change – how, when and why this will happen, how you might feel, what happens to both boys and girls, gender identity, periods, hygiene, healthy habits and much, much more. It's exactly the kind of book that I enjoyed reading as a nearly teen and I'm sure young girls these days will love this book. Being an advocate for eco friendly period products, I was happy to see these mentioned in the book too.
Sex is mentioned in the book but only as a very small and biological section. I know this will be something that some parents would like to know before buying a book on this topic.
Here's the link to the book if you would like to purchase it for your daughter: Growing Up For Girls
This book was kindly sent to me for this review. As always, all my reviews are 100% honest and all thoughts and opinions are my own. Contains a sponsored link.