Guest Blogging at Make, Do & Push! – How To Have A Stress-Free Wedding Day
|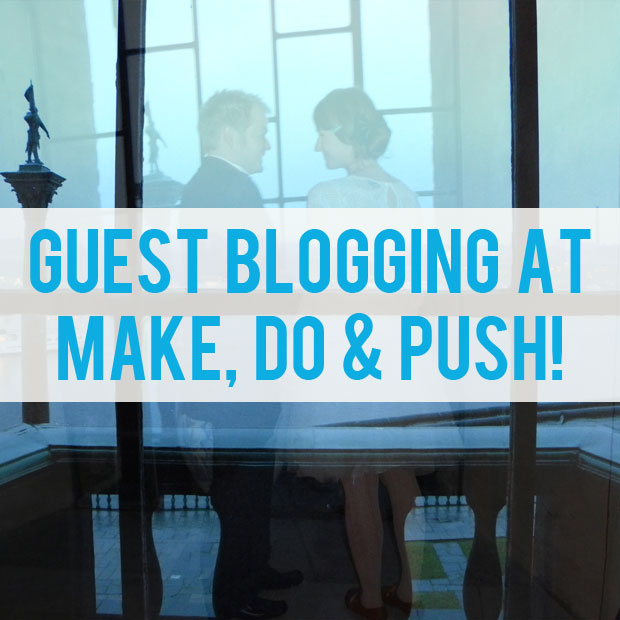 The wonderful Hannah from the parenting and lifestyle blog Make, Do & Push! has just got married and while the Hardings are enjoying their honeymoon, Hannah has set up a bunch of wedding themed guest posts for her blog. I'm hounoured to be one of the guest bloggers for Make, Do & Push. My post is How To Have A Stress-Free Wedding Day. Click on the link to read it!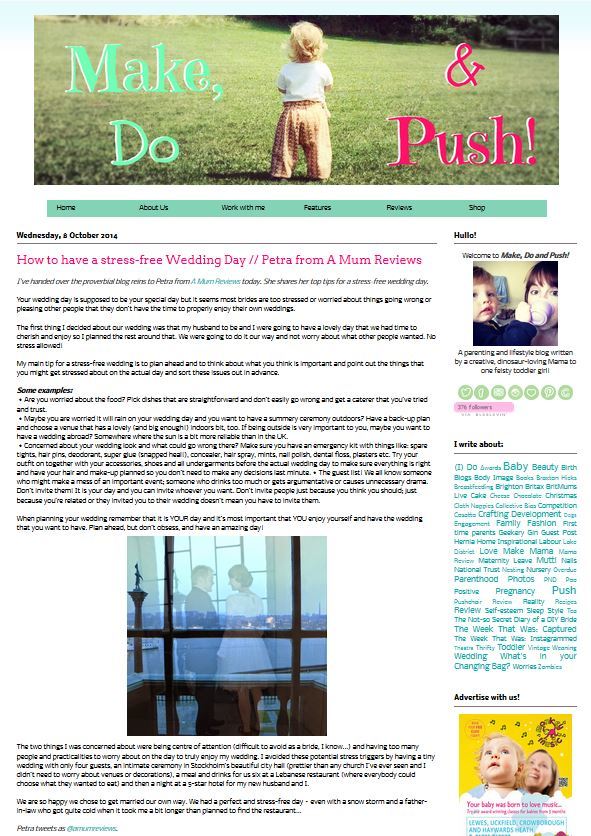 Make, Do & Push! is one of my favourite blogs. It's got a great mix of lifestyle posts and reviews and Hannah is really sweet and funny! She also runs a cool online shop called the The Little Geekery Company that sells amazing and original baby and children's clothing — all handmade in the UK! — plus some pre-loved items. The clothes are colourful and gender neutral — just the way I like them.
Thank you, Hannah, for having me and a huge congratulations to the newly-weds!
You can follow Hannah's wedding planning process and story over at Make, Do & Push!