Hape Mighty Echo Microphone & Hape Baby Drum Review
|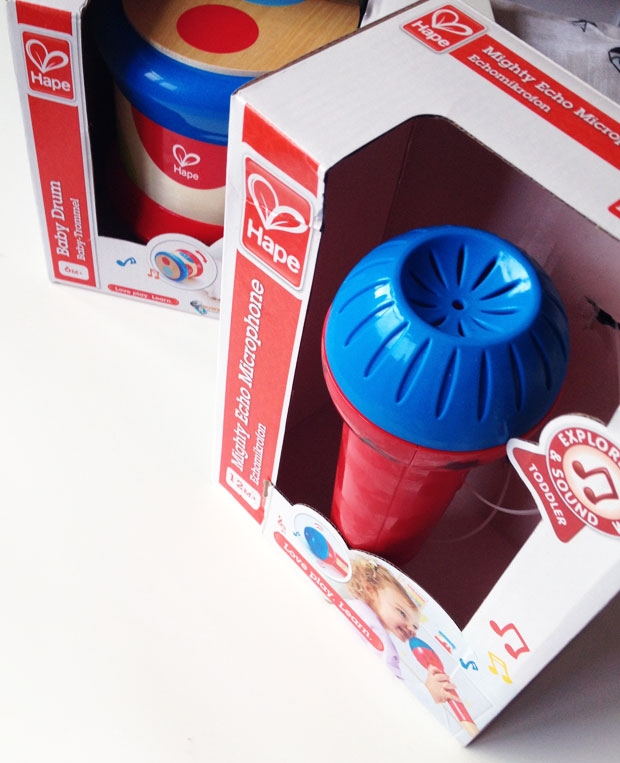 Hape Mighty Echo Microphone & Hape Baby Drum Review
My two daughters are both into musical toys and music in general. They love listening to music, playing with instruments and digital music — and of course singing and dancing along too.
"Exposing a baby to music at an early age plays a crucial role in the development of their learning abilities. Singing songs can teach children about how language is put together and when you sing, words and phrases are slowed down and are easier for your baby to understand."
I was really excited to see the new range of musical instruments for babies and toddlers from Hape that helps encourage children to play, clap along, pick up rhythms and sing their favourite songs. The new fun range from one of my favourite toy brands includes a Baby Drum, a Shape Sorter Xylophone and a Mighty Echo Microphone.
Love, Learn, Play Music with Hape.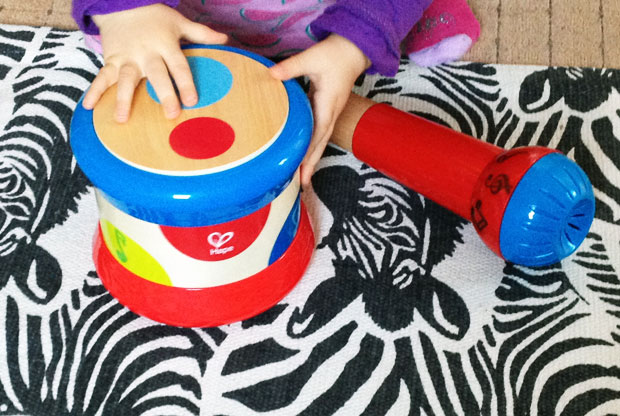 We have the drum and the microphone and the girls play with both every day! The Hape Baby Drum is more than just a drum. It's bright and interactive and you can put it on its side or roll it to get it to play music and flashing the lights. If you stand it up you can drum on the top and the two different circles make different sounds. My daughters love both ways of playing but especially love the music and flashing lights — it's like their own little disco!
I really like the mix of wooden parts and electronics. It looks really nice but still gives you the extra special functionality of playing music, creating interesting sounds and of course the lights. Watch my short video demonstration below to see the lights and hear the sounds the drum makes!
The Hape Baby Drum costs £21.99 and is available from Amazon. It's suitable for children from 6m+ and lets your little one experience the wonder of music and the joy of rhythm from a very early age.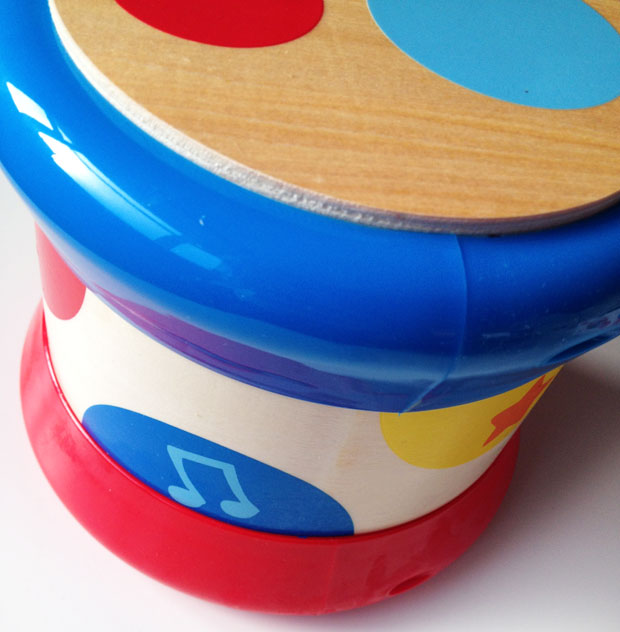 "Hape's beautiful, traditional toys are only made using water based paints and they test each design rigorously, through safety and quality control to ensure that you only get the best for your little ones. While giving you the peace of mind that Hape is a brand people can trust."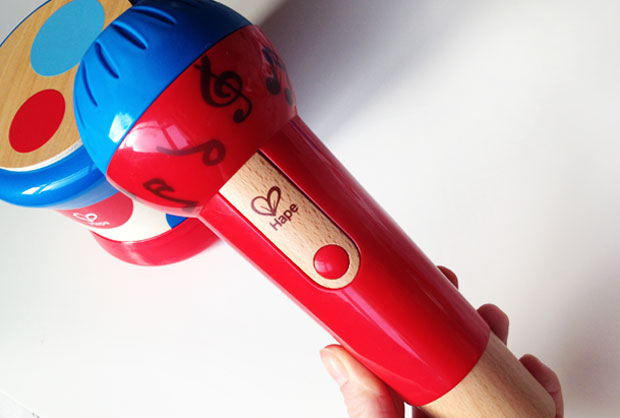 The Hape Mighty Echo Microphone is really cool! It's not an electronic toy — its shape and hollow inside just creates an echo to your child's voice. The girls think it's hilarious! I tried to film them singing into the microphone but they go shy and stop as soon as they spot me with my camera, but they love singing their favourite songs from films and nursery rhymes into the microphone and creating the echo.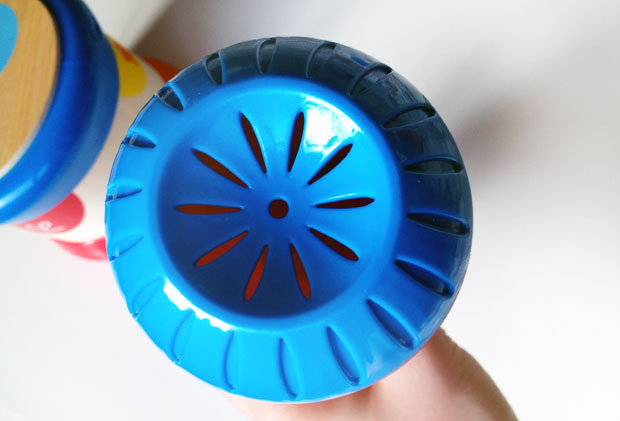 It's a really good quality item — again, combining wood and plastic for a functional and stylish toy.
The Hape Mighty Echo Microphone costs £8.99 and is available from Amazon. It's suitable for children from 12m+.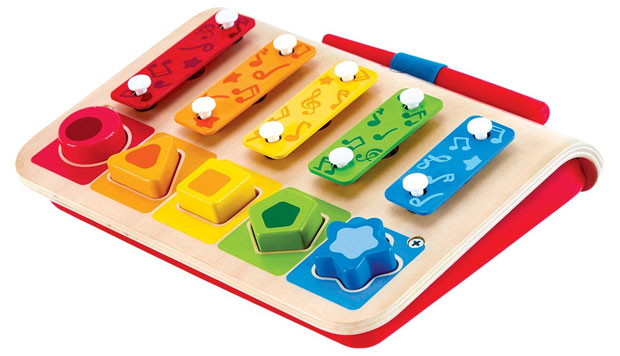 Also available in this range is the Hape Shape Sorter Xylophone which looks amazing! It's a piano, xylophone and shape sorting game all rolled into one. I know that my daughters would really enjoy this one too!
We were sent these toys for this review. As always, all my reviews are 100% honest and all thoughts and opinions are my own.