Haute Florist Bouquet from Prestige Flowers Review
|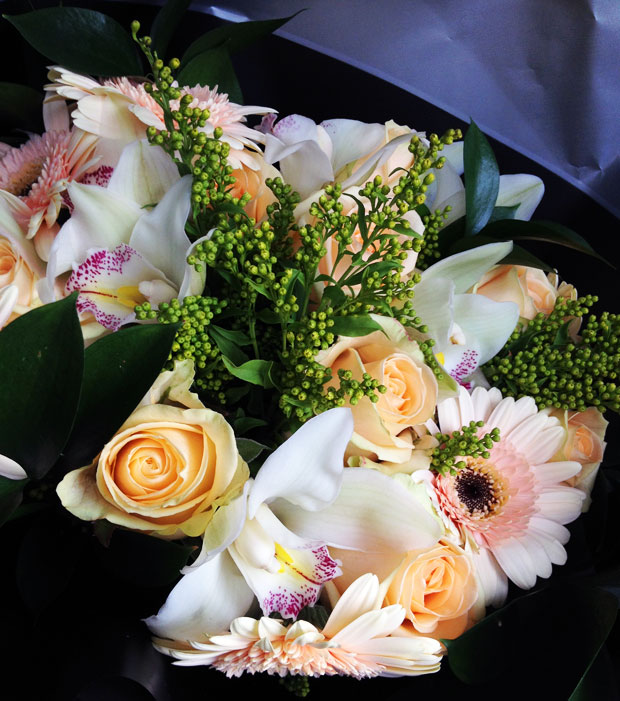 Haute Florist Bouquet from Prestige Flowers Review
Prestige Flowers is one of the UK's leading online florists, voted no. 1 on Reviewcentre and editor's choice for Best Online Florist on Reviewforist. They sell a wide range of fresh flowers, plants and hampers in the UK. They also sell vases, celebration balloons and other gifts.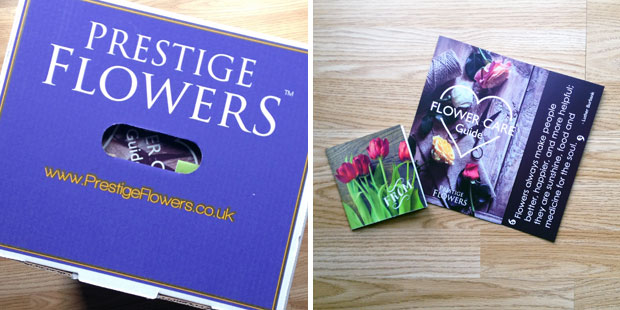 A few weeks ago, one of their Haute Florist bouquets arrived at my door. This range is a recently launched range of high quality stems, all arranged in house by Prestige Flowers' highly trained florists.
There are four types of bouquets in this exquisite floral range and the one I received is the New York one.
The flowers were carefully packaged in lots of beautiful tissue paper, placed in a gift bag and finally in a sturdy and protective cardboard box that covered the whole bouquet. The stems were in a wet pouch to keep them hydrated. With the flowers, I received a card and a flower care guide with lots of tips.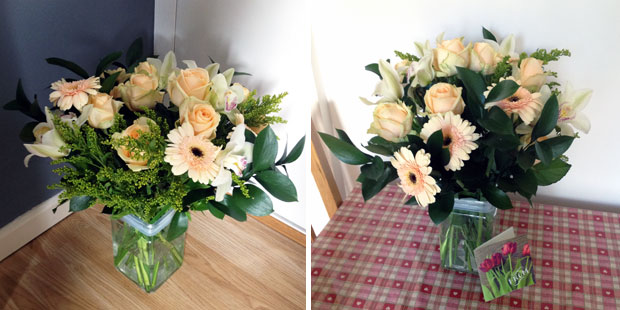 "With peach avalanche roses, cymbidium orchid heads accented with honey germini flowers and solidago, the bouquet is hand tied with parvi and presented in a luxury wrap and bag."
It's a lovely, large bouquet with lots of gorgeous flowers! I love the peachy shades and the mix of roses and germini. Germini is a smaller version of my all time favourite flower gerbera so I fell in love with the bouquet straight away.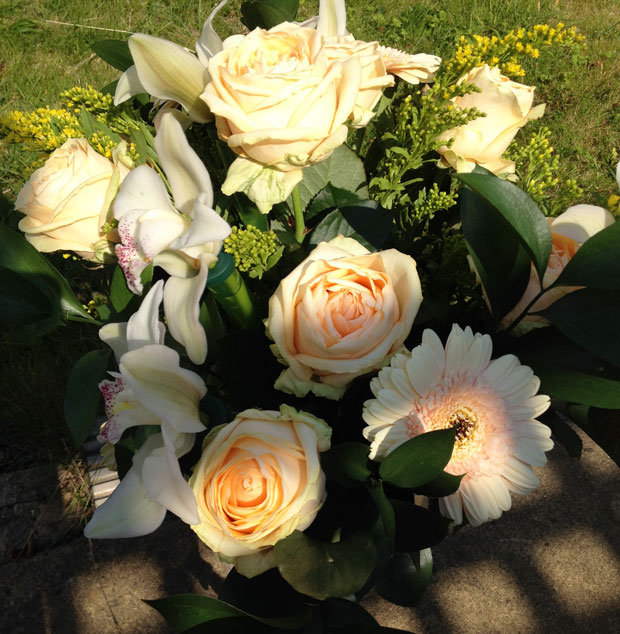 Not only was this bouquet amazingly beautiful but the quality was incredible! The photo above is taken about a week after the flowers were delivered and they look just as beautiful as the day they arrived. The light is different because I took the photo outdoors.
The flowers stayed lovely and fresh for about two weeks and even then, most of them were still fine. I've never, ever had flowers last that long before so that was a nice surprise. I'm really impressed with the quality!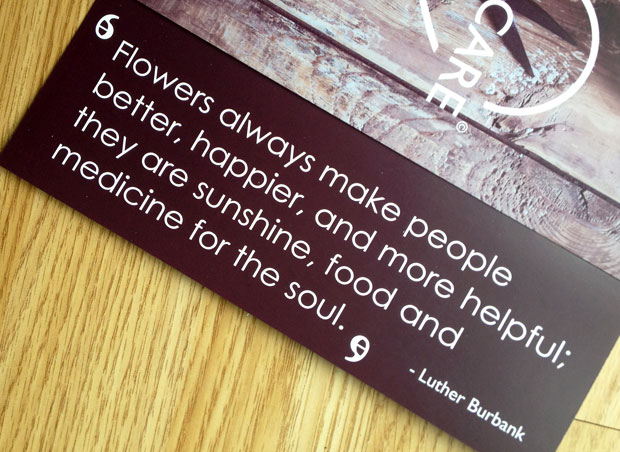 Flowers make people smile and this Haute Florist bouquet is ideal for special occasions or when you just want to treat someone you love.
One last look at these gorgeous flowers…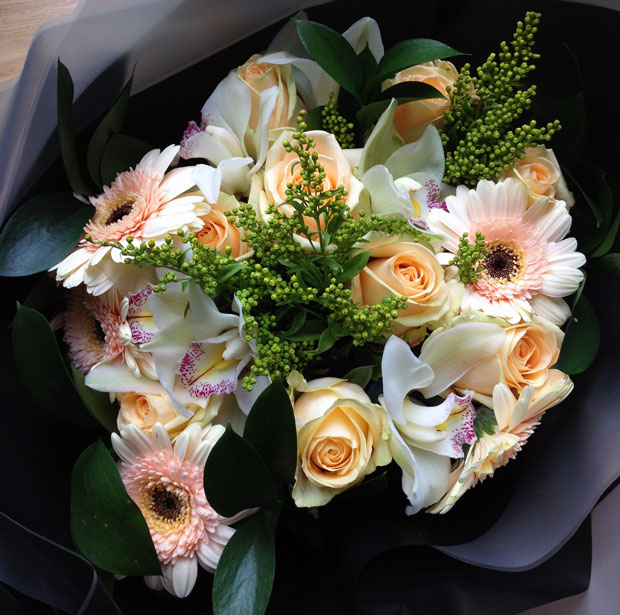 Find this bouquet and many more on PrestigeFlowers.co.uk. You can also see more of Prestige Flowers on Facebook, Pinterest, Google +, Twitter and Instagram.
I was sent this bouquet for this review. As always, all my reviews are 100% honest and all thoughts and opinions are my own.