Messy Bathroom Solutions For Busy Parents
|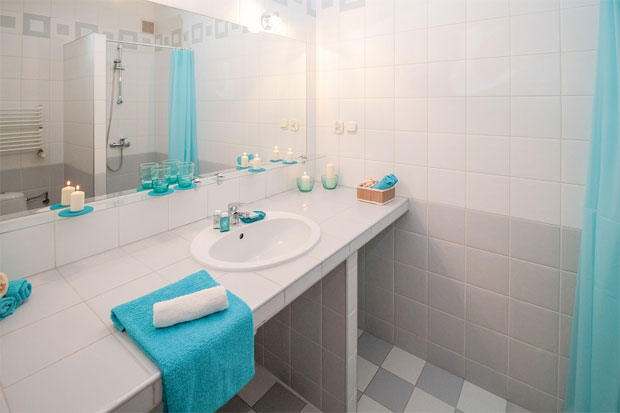 Messy Bathroom Solutions For Busy Parents
Kids and bathrooms are not a heavenly mix. If there is one room in the house that I fear most when it gets messy, it's the bathroom. The splashed water, the toothpaste everywhere, and the kids' toys that are always scattered everywhere can be a nightmare – on a daily basis! And when it comes to deep cleaning the bathroom, having to clear up all that mess can add anything up to an hour of your time. There are, however, a few solutions that you might be able to use, which I have pulled together right here. Read on to find out more about my messy bathroom solutions for busy mums and dads.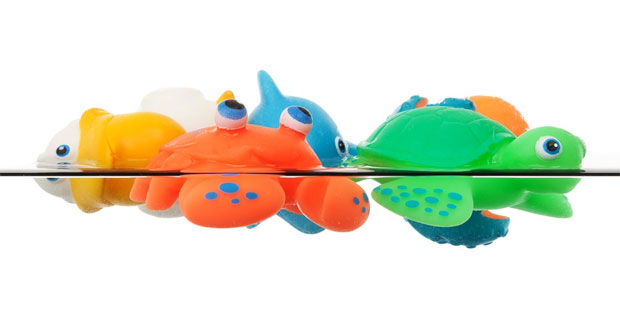 Ultimately, when you have young children, there will be toys galore everywhere in the bathroom. And the temptation is to hide them away in cupboards, drawers, or bathroom boxes. The trouble is, kids bath toys are almost always sopping wet, and each one needs drying before storing away – unless you want to risk mould and mildew problems. Your best bet is to get some open air storage solutions such as wire racking and shelving. Using something like this will allow you to put toys away quickly and they will air dry with no problem at all – it's a great little time saver.
When you have to bathe two or more kids, damp towels are a common sight in the bathroom, and even if you manage to take them out, they still need to hang somewhere while they dry. Instead, try looking to buy a quick drying heated towel rail as a replacement for your standard radiator. By the time you get the kids dressed and to bed, the towels will be ready to put away for another use, saving you having to drape them all over the house or putting them straight into the washing machine.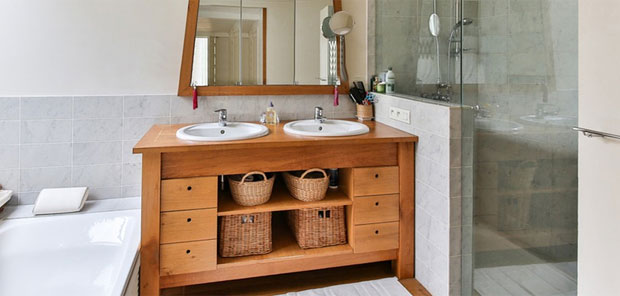 If you have under-sink cabinets in your bathroom, they can often be a nightmare to keep organised. When you are rushing around the house trying to tidy up, things tend to get jammed into cupboards rather than sensibly stacked, meaning it takes ages for you to find something when you need it quickly. There is a simple solution if you need one. Try finding some cupboard trays to store items in a more ordered way – or even some drawer dividers that you can customise to suit your needs. If you have space, you could even try installing a turntable cupboard organiser, which spins around as you look for whatever it is you need.
Finally, if you're struggling for space in your bathroom, the area above your toilet is often going to waste. Look around for some freestanding shelving units which will fit aver your toilet as high as needs are. You can use it to store everything from regular use toiletries to spare rolls of paper, and it will help you keep the bathroom free from clutter – and everything out of the reach of the kids!
Guest Article.