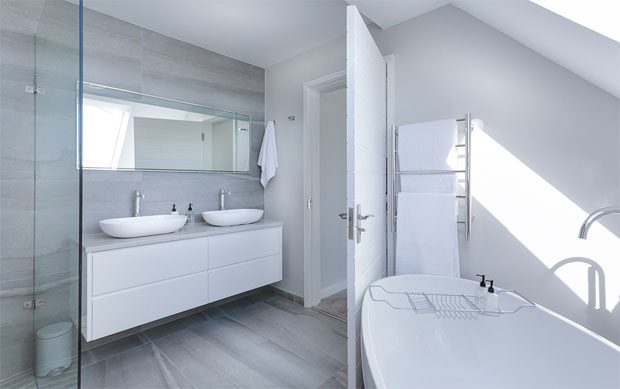 My Dream Bathroom
Just over three years ago, we undertook a big bathroom renovation in our old house with great results which was fun. A few months ago, we left our new bathroom behind in our old house as we moved to our new house. Our new house is a new build, so we'll not be doing any more bathroom renovations for some time, but I still like to dream up designs and look at inspiring photos.
When I'm scrolling through Pinterest, I often find myself looking at beautiful and luxurious bathrooms and thinking about how I would design my dream bathroom if I had the space and the funds!
What would my dream bathroom look like? Here are some aspects that I would make sure to include: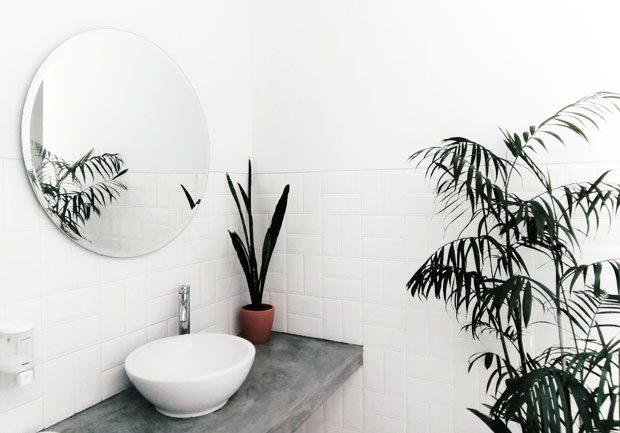 Plenty of Space
My dream bathroom would have plenty of space. It would be a large room with lots of built in and hidden storage, a separate toilet, a large sink area and plenty of room for its most important feature which is a…
A Deep, Free-standing Bath Tub
In my dream bathroom, I would have a large, deep, free-standing bath where I could enjoy relaxing hot baths. You need a large room to have a free-standing bath as the space around them adds to the overall look. They look so beautiful and luxurious! I like the modern designs that are available, like the ones from Bathroom Luxuries. Maybe one day we'll have one!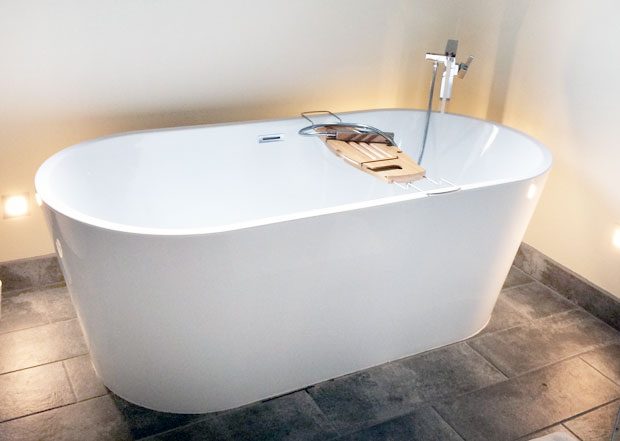 A Room with a View
Most bathrooms have small, frosted windows for privacy, meaning you can't see in nor out. My dream bathroom would be in a house in a more private location, where you wouldn't need the windows to be frosted. Somewhere where you could have large windows facing a beautiful view of the surrounding nature so that you could look at it while enjoying your bath with a glass of wine in hand…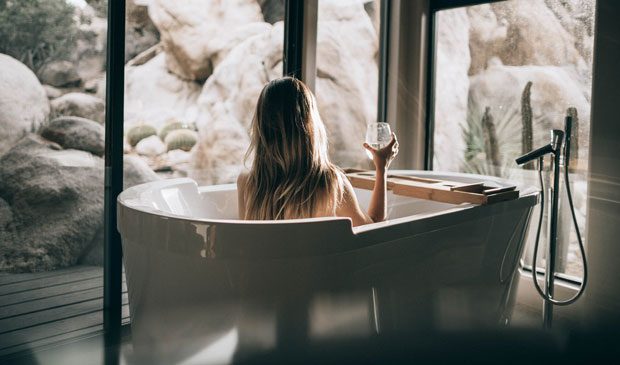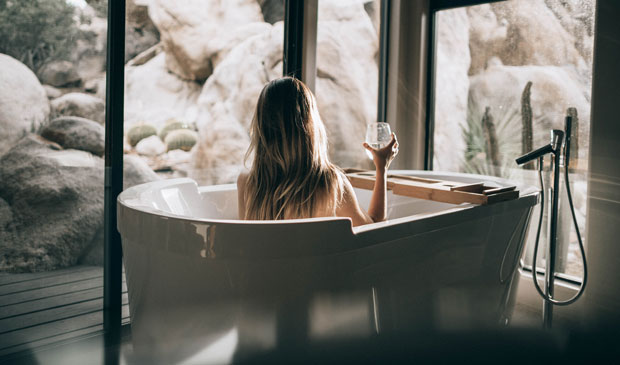 My Favourite Tiles
Next time we're decorating a bathroom, I think we'll finally go for our favourite types of tiles which are subway tiles. When we did our bathroom renovation in our old house, we went for large white tiles which looked great, but we did consider subway tiles too. When choosing tiles for the new build we had very limited choice so didn't quite get what we would've gone for if we had more choice. Next time it will be subway tiles!
A Little Bit of Technology
Usually when I'm enjoying a soak, I will read a good book at the same time. Sometimes, I'm too tired to read though and for those times, it would be a nice luxury to have a way to watch a bit of Netflix or listen to the radio in the bathroom. Somewhere to safely put a device like an iPad where it can't get damaged from steam or be dropped into the water (I'm very clumsy!) would be ideal.
These are the most important aspects of my dream bathroom. What does your dream bathroom look like?
Collaborative Post.