Hexnub Smiley Fish Placemat Review – For Babies & Toddlers
|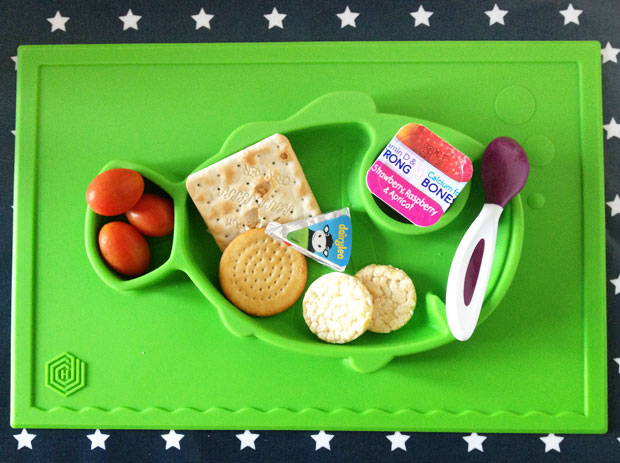 Hexnub Smiley Fish Placemat Review – For Babies & Toddlers

The Smiley Fish Placemat by Hexnub is a one-piece silicone placemat and compartment plate for babies, toddlers and children. It's designed to make meal times more fun and less messy!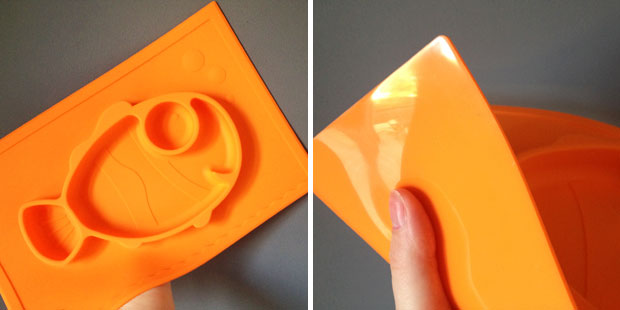 The mat suctions to tables with flat surfaces to prevent tipped over bowls and plates — on purpose or by accident! This means less food on the floor to clean up after each meal.
The suction is really quite strong as you can see in the quick demonstration in my video below:
The Smiley Fish Placemat is made from 100% food grade silicone and is free from BPA, PVC, lead and phthalates. It's suitable from 6 months and onwards and because the plate is quite large you can use it for a long time for older children who need larger portion sizes, too.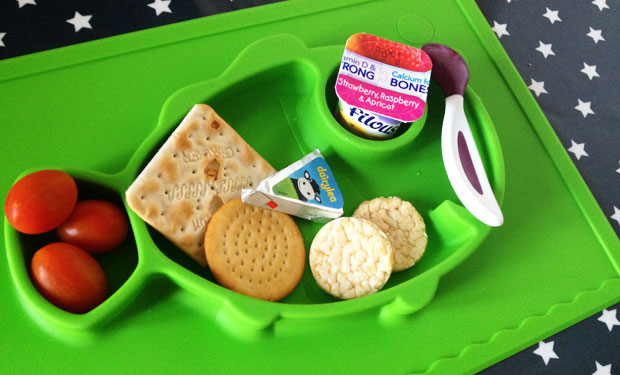 I like that this product offers us a plate and a placemat in one as food always ends up all around the plate too. The placemat area catches these bits and contains the mess. I love that the plate area has different compartments as we tend to use compartment plates for our toddler who is a fussy eater.
The Smiley Fish Placemat is easy to clean as nothing really sticks to it. I just wash ours in the sink and, because the edges are flexible, it fits in our sink which is a single round one. It's dishwasher safe too.
It's even safe to put in the oven and freezer!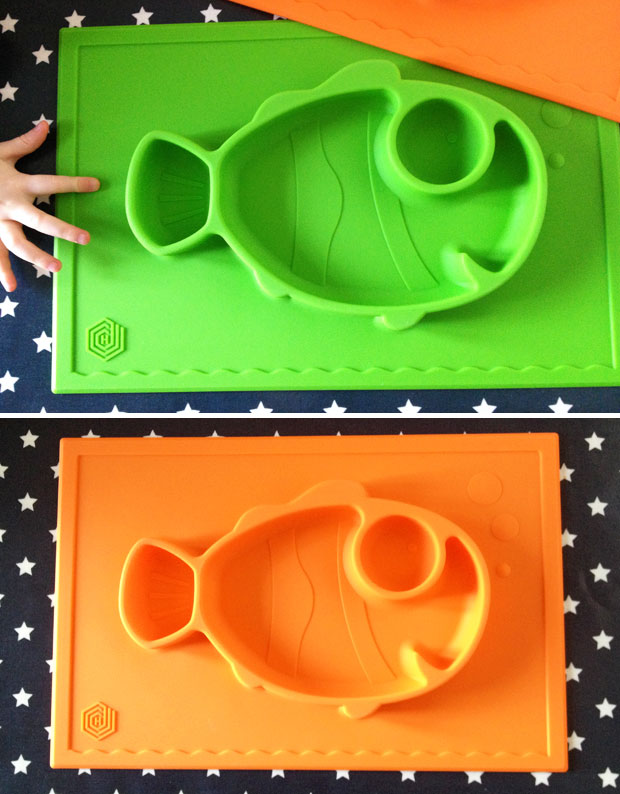 Our toddler loves her green Hexnub placemat and her little sister has her own orange one. We'll start weaning her soon and I want to do a mix of baby led weaning and purées this time. The Smiley Fish Placemat will be perfect for that! Plus the girls will love having one each. It's also available in blue.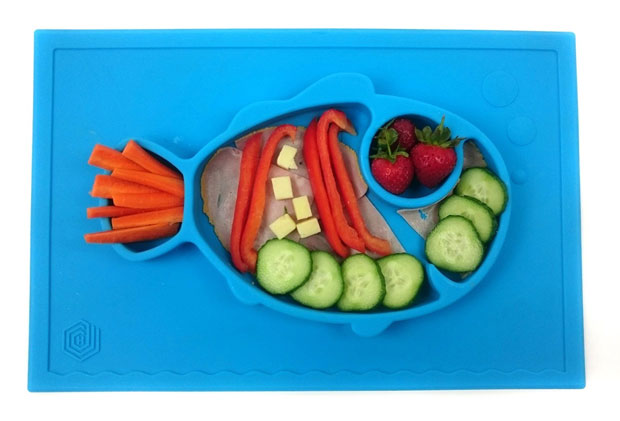 We love the fun fish design too and would love to see more designs in the future.
Buy yours from Amazon.co.uk. They cost £16.99 each.
We were sent this item for this review. As always, all my reviews are 100% honest and all thoughts and opinions are my own.