Doing House Renovation Projects When Pregnant
|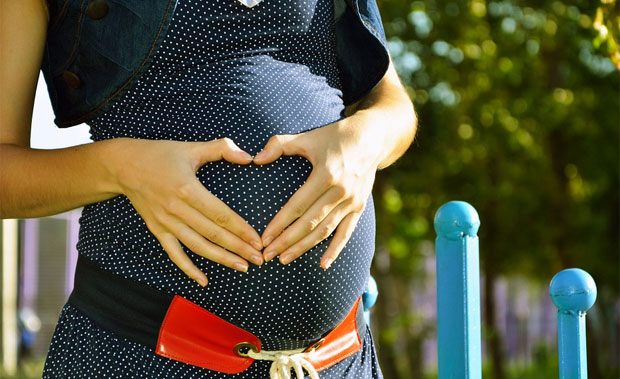 Doing House Renovation Projects When Pregnant
During pregnancy, the nesting instinct usually kicks in sooner or later and you get an urge to sort out your home before your baby arrives. For some people, this just means a thorough clean and some organising but for others, it could be a much bigger project and large renovation plans.
It is fully possible undertaking home renovation work when pregnant and if that's what you want to do, then you should do it but be cautious as there are a few things you need to remember to be safe and healthy for you and your baby.
Make sure you plan your projects to be finished a while before your baby is due. You don't want to be doing any big things in the last month of your pregnancy and you want to ensure everything is finished by the time your baby is born. Babies can arrive sooner than they're due date so factor that risk in when deciding when you want to be finished.
Emmet Keane of Unique Design and Build advises:
"Give yourself plenty of time before work begins to submit plans to the local council and arrange a site visit from their building control. This can take time and could stop all renovation work from going ahead should there be any concerns with the plans that you have."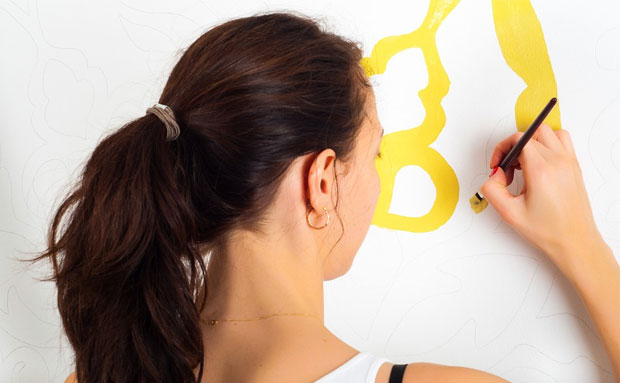 Decide what you want to spend and don't go over your budget. You want to keep some money aside for the things you need to buy for your baby and have some savings so that you can enjoy your maternity leave without stressing over money.
Stress is not good for you or the baby and is definitely something you want to avoid when pregnant. By having a plan and a budget for your projects, you can avoid getting stressed. If you are still feeling concerned, express your worries so that your loved ones can support you and make you feel better.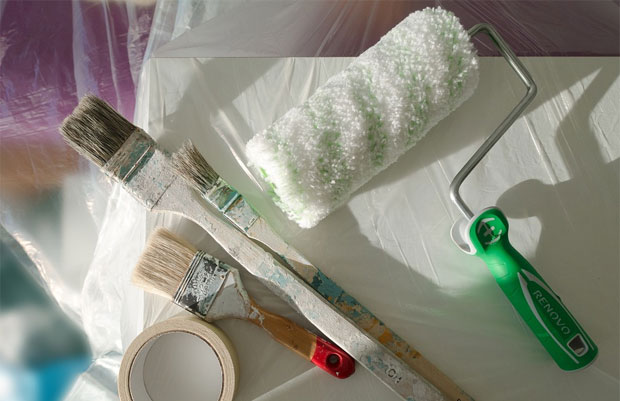 When pregnant, you should avoid any heavy lifting so always ask for help if in doubt. You partner, a family member or a friend is sure to want to help you stay safe and healthy by assisting you with things like this if needed. Also, avoid climbing ladders and doing other things at a height due to the risk of falling. Your balance changes when your bump grows large and you are more likely to hurt yourself so be careful.
Protect Yourself Against Toxins
Strong chemicals are best to be avoided when pregnant. If you need to get rid of mould (which is also dangerous) let someone else take care of the task. If you have to do it yourself, make sure you wear a mask over your mouth and nose and protective gloves. Always keep your house well ventilated if using any strong cleaning products. Try to choose natural options where possible to avoid as many fumes as you can.
When it comes to painting, modern paints should be safe but there's not enough research yet so it's best to be careful. Choose water based paints that are labelled for nurseries or children's rooms and ensure you're wearing protective clothes. Keep windows open to ensure good ventilation and air flow.
You should avoid using solvent-based paints and stripping old paintwork due to the risk of traces of lead.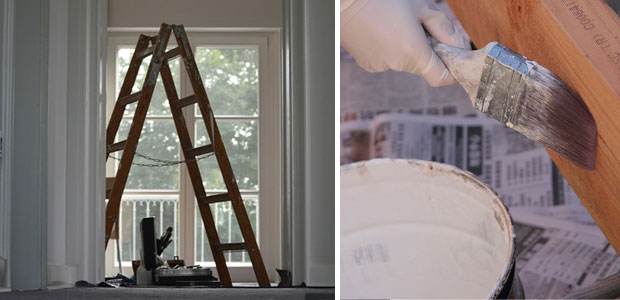 Often, large home renovation projects can take over the whole house as you need to move things around as you are working. Make sure you keep enough space free so that you have somewhere to relax and somewhere to keep your baby's things.
Ensure Access to Your Kitchen
Good nutrition is very important for a healthy pregnancy so avoid doing any major kitchen decoration or renovation work when pregnant so that you always have full access to your kitchen to make healthy meals and snacks for yourself.
Collaborative Post.