How to Find the Perfect Birthday Gift for a Friend's Child | AD
|
How to Find the Perfect Birthday Gift for a Friend's Child | AD
Buying birthday gifts can be a difficult task that can cause quite a lot of stress. Many of us want to find the perfect gift and this can be challenging if you don't know the recipient very well. Perhaps you're buying for the child of one of your friends or for a friend of your own child, or a niece or a nephew. If you don't have children yourself, it's even harder to pick a suitable gift since you won't have the personal experience of what children like. Even if you do have kids yourself, they might be a different age group or have completely different interests, so it won't necessarily be easy either…
But don't worry, there is a clever tool that will help you find the perfect birthday gift for any child's birthday. Read on to find out more.
How to find the perfect birthday gift for a child
First, you need to know the age of the birthday child (which you probably already do) and it's also a good idea to ask the parent (or your child if buying for one of their friends) if they know of any particular hobbies, interests, preferences, or passions that they might have. Knowing these things will help you narrow down the search when you're trying to find the perfect gift.
Next, head to the Wicked Uncle website which is an amazing online toy shop that helps you find brilliant toys for kids that are perfect for the recipient. You can search by category (creativity, educational, outdoorsy and many more), filter the search by age group and gender (or all) to get a bunch of suitable gifts presented to you. This narrows down the available toys that suit the recipient so you can start browsing and choose something they will love. You can also choose to look at the most popular gifts to see what other people are buying.
The selection of toys available from Wicked Uncle is great – such unique and interesting toys, gadgets and gifts that are not what you'd find in most regular toy shops. This is great because it helps reduce the risk of buying something the recipient already has or accidentally buying the same gift as someone else. There's something for all budgets too which is always a plus!
Once you have selected a cool and fun gift, you can even choose to have it gift wrapped and sent out with a card which is so handy especially when you're sending the gift straight to the birthday child. This is perfect for when you live far away or if you simply won't be able to visit around the birthday nor attend the birthday party.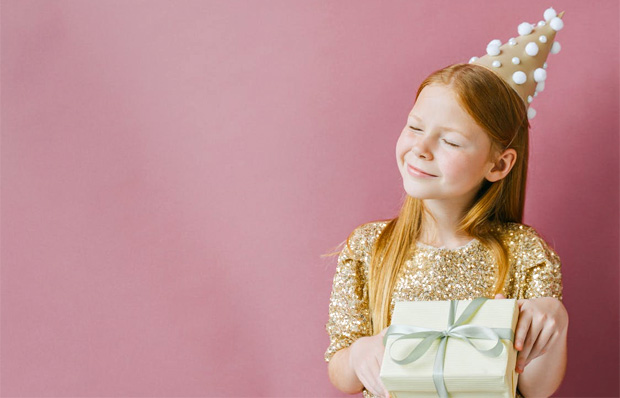 Birthdays are supposed to be full of joy, fun and happiness but worrying about finding the perfect gift can sometimes get in the way and take up way too much of your precious time. By using the above-mentioned tool, you will take away that concern and finding the perfect birthday gift will instead be a fun and quick process. You can then focus on other things, knowing that a great gift is on its way and the birthday gift shopping task has been taken care of.
Head over to Wicked Uncle to browse brilliant children's presents now.
Sponsored Post.