HuGG CBD Skincare Products Review & Giveaway | AD
|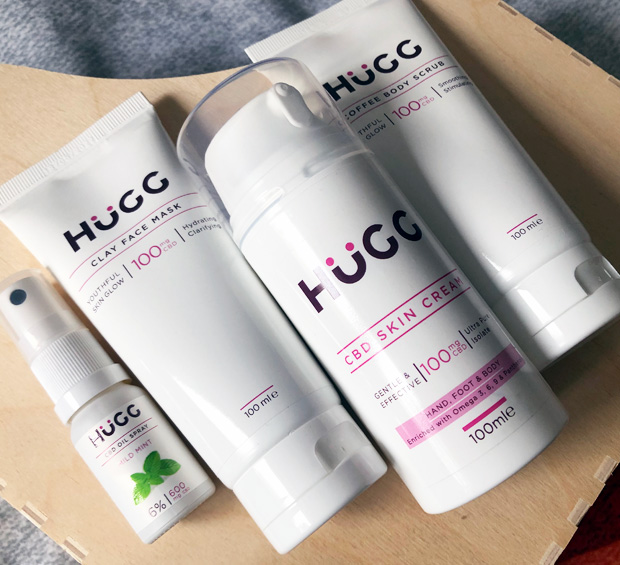 HuGG CBD Skincare Products Review & Giveaway
The world of CBD is a quickly expanding industry with lots of exciting products that let you incorporate CBD into your lifestyle. Recently, I have been testing CBD products from HuGG CBD. HuGG offers a wide, unique range of science-inspired CBD products that contain hemp derived CBD and are formulated with leading cannabis experts to ensure that they are safe and effective.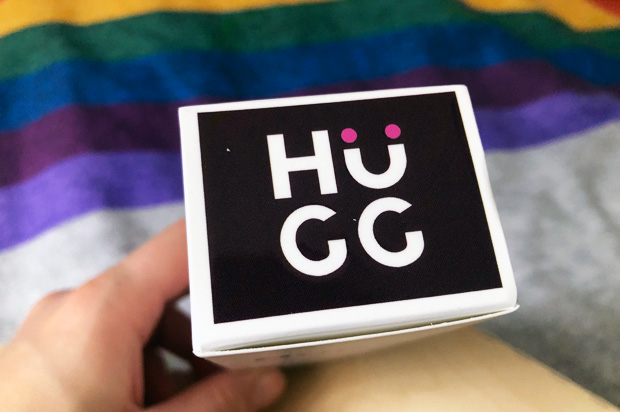 In this blog post, we'll look closer at the HuGG products that I'm using – HuGG CBD Oil, HuGG Clay Mask, HuGG Coffee Scrub and HuGG Skin Cream and at the end there will be a chance for you to win the same amazing bundle of products (worth £139.96) in my giveaway.
Let's get started!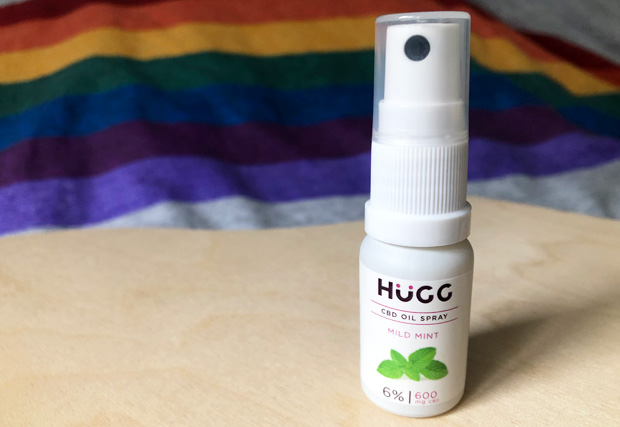 I have tried a few different CBD oils in the past, but never a spray one and never a flavoured one until now. This is the HuGG CBD Oil in Mint (also available in Citrus, Berry and Natural) and it's an easy to use and great tasting CBD oil spray. You simply spray directly under the tongue and hold it for a minute before swallowing. Mess-free and easy and no taste of hemp.
The carrier oil used is a fast-absorbing MCT oil. Each 10ml bottle contains 600mg of CBD and lasts for approximately 60 sprays, so that's 10mg of CBD per spray.
I love the fresh minty taste and the spray dispenser – it's so easy to use wherever you are.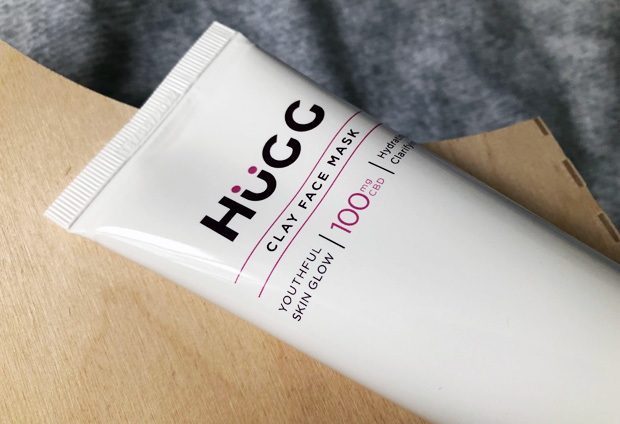 Clay facial masks are my favourite as they work well for my skin type. Now I can add a bit of CBD to my pampering routine with this CBD Infused Clay Face Mask from HuGG. It's an antioxidant-rich clay facial mask with Dead Sea mud, coconut oil, shea butter, a blend of essential oils and of course CBD (100mg per 100ml tube).
This mask is the perfect treat to show your skin some love! I find that most clay masks are a bit drying but not this one – it's very hydrating too. To use, apply liberally to clean and dry skin, covering the pores completely. Leave to dry for 5 minutes (while preferably relaxing!), then rinse with warm water and pat dry. It leaves my skin feeling clean and refreshed, nourished and smooth.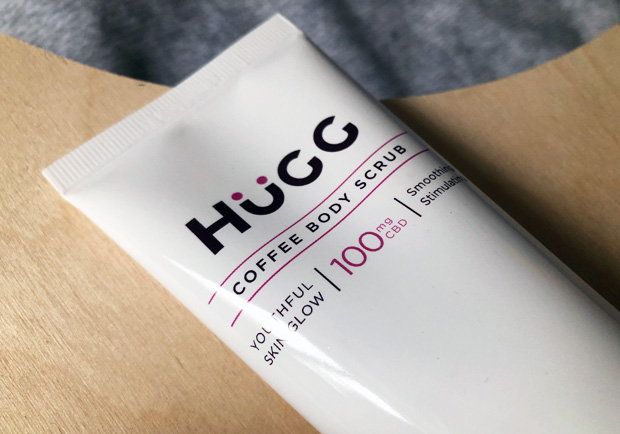 Next up, another pampering treat but this one is for the body – the HuGG CBD Coffee Body Scrub. Packed with caffeine, antioxidants, essential oils and enriched with 50mg of CBD, it's the perfect addition to make your morning shower extra special. This scrub exfoliates your skin, tightens pores and moisturises your skin all at the same time, revealing fresh and glowing skin.
You apply it liberally onto wet skin and massage it in with circular motions all over your body, towards your heart, then rinse well with warm water and pat your skin dry. Best used in the shower as it gets a bit messy but it's all worth it for the result, which is lovely, smooth skin!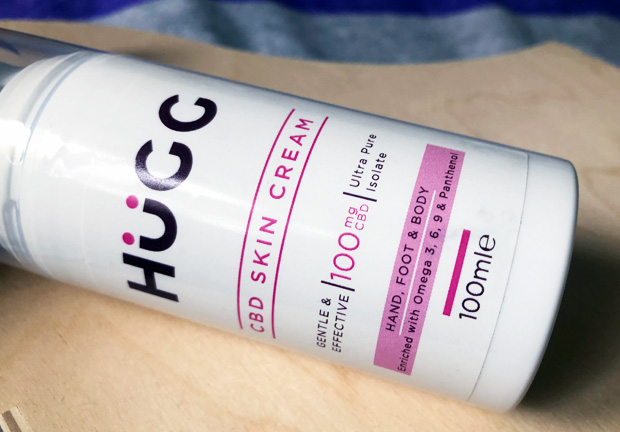 Last, but not least, the multi-purpose & supercharged HuGG CBD Skin Cream. It's ideal for anyone, even people with very dry and sensitive skin, to deeply nourish the skin. The formula is enriched with omega oils and panthenol to supercharge the moisturising effect and contains ultra-pure CBD isolate. It's a gentle and rich cream that can be used on the skin anywhere on the body as needed. I like to use it as a hand cream at night or on my feet before putting on cotton socks and letting the cream work its magic overnight. You simply apply the cream on clean, dry skin and massage in until fully absorbed. A lovely treat for the skin and so useful during the colder part of the year especially when skin needs extra nourishment.
Black Friday Offer – 40% Off
HuGG CBD are having a Black Friday sale with 40% off starting today so it's a great time to get stocked up!
Discount Code
The rest of the time, you can enjoy 15% off with my code "amum15".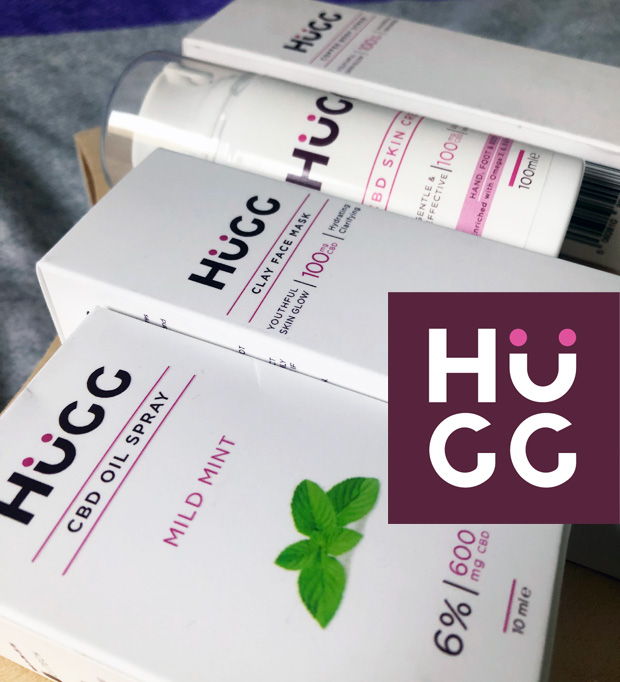 Giveaway
For a chance to win a bundle of the same products featured in this review (HuGG CBD Oil, HuGG Clay Mask, HuGG Coffee Scrub and HuGG Skin Cream worth £139.96, subject to availability), enter through the Rafflecopter below. Terms and Conditions apply. UK entrants over the age of 18 years only. The prize will be sent out directly by HuGG. The giveaway will end on the 13th of December 2021.
Collaboration. As always, all my reviews are 100% honest and all thoughts and opinions are my own.