Intuitive Storage Solutions For The Most Cluttered Homes
|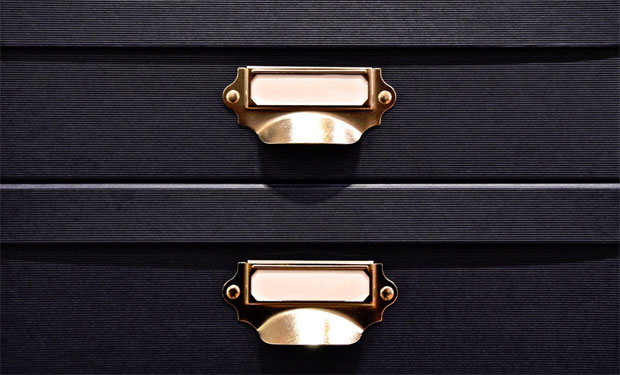 Intuitive Storage Solutions For The Most Cluttered Homes
Clutter can be a bug bear of many homeowners up and down the country. For some reason you find yourself surrounded by stuff. This stuff is an eclectic mixture of things that you can't even recall getting, yet for some reason you have it, and it's all on show in your home, on shelves, adorning table tops and taking up valuable space in every room of your house.
Decluttering your home is a great start but you still need to find good storage solutions for the items that you need to keep.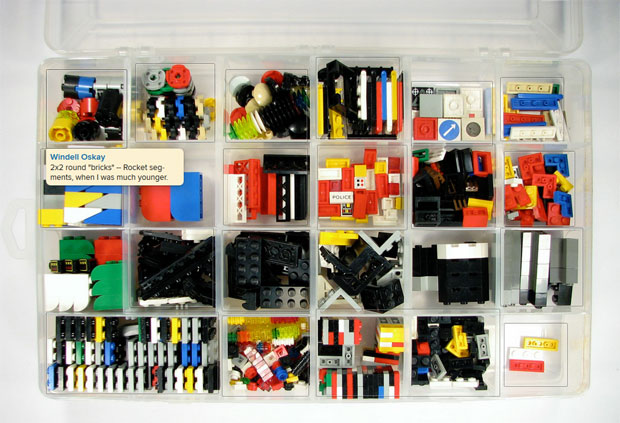 The clutter in your home used to be manageable, but then your little darlings came along and took clutter to the next level. You're finding lego in the kitchen drawers, plastic action figures behind the TV and the dreaded plasticine beside your finest china on the sideboard. Something's got to give. Firstly, you need a clear out. Be ruthless and get rid of anything that your household hasn't so much of thought about let alone used in the past twelve months. Once you've decreased the volume of clutter, it's time to sort the rest out. This means storing it so that it isn't on show and allows you to reclaim the light and airy space of your humble abode.
You might think it odd to start a post about storage solutions with a shower curtain, but if the shelving in your bathroom is overflowing with a hot pot of shower creams, bubble bath, cleansers, loo rolls and toothpaste, it's time to get a nifty little shower curtain that will solve your storage problem. You can now source shower curtains that come complete with intuitive, transparent pockets. You could organise your curtain to contain all of your lotions, potions, and gels unclogging your shelf space, and enabling you to whip out the scented candles again and enjoy a long, relaxing soak in the tub.
The traditional cupboard has come a long way since the 1980s MDF mock pine look. With a high gloss look or concrete textured finishes, you can find a piece of cabinetry to fulfil any storage need. A glass display cabinet with lights can fit any room and will allow you to show off the ornaments that you want to exhibit as well as hide away all of the mediocre clutter that is necessary to keep but isn't so aesthetically pleasing.
If your clutter is still threatening to take over your home, think outside of the box to generate storage solutions. A hanging rack is a clever way to store pots and pans if drawer space is limited and you don't fancy your frying pans or hot plate permanently taking up space on your granite worktop. By utilising the entire space in any room, you will increase your potential storage area.
If you have space in your loft or up in the eaves of your home, you can also store items that only get utilised once in a while such as your ten foot mock Norwegian fir that comes out every Christmas or the fancy dress outfits that you roll out whenever any of your acquaintances are feeling daring enough to celebrate their significant birthdays in a humiliating way.
If you're one of those crafty types who loves nothing more than whipping out the hot glue gun, spray paint and drill, why not consider making your own storage solutions? You could solve the fact that your family has more pairs of shoes than all of the Kardashians put together by getting your hands on some plastic piping, cutting it to size, painting it and then creating little cubicles for each pair of shoes. This storage can be hidden away behind a faux cupboard or left on show as it takes on an architectural style of design. You could take an old wooden decorators ladder, turn it on its side, fix it to a wall and hey presto, you have a reclaimed and upcycled bookcase. Take a look at what you have in the garage and in the house, and you never know, a piece of clutter may actually morph its way into becoming a storage solution.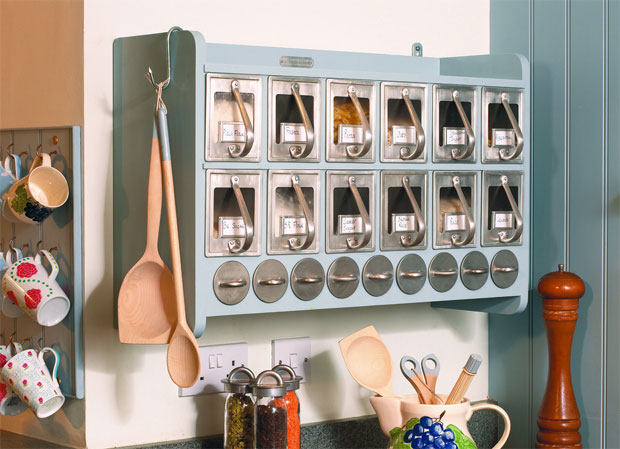 Image by Ella's Kitchen Company Ltd
It pays to reflect on the contents of your house once in a while. As you move through life, it's surprising just how much stuff and junk you accumulate that you either need to get rid of or store in some way. By thinking a little creatively, you can find storage solutions that are visually pleasing to look at as well as being effective at keeping your clutter at bay.
Contributed Article.