Iron & Velvet Discount Code + Review | Plastic Free Cleaning
|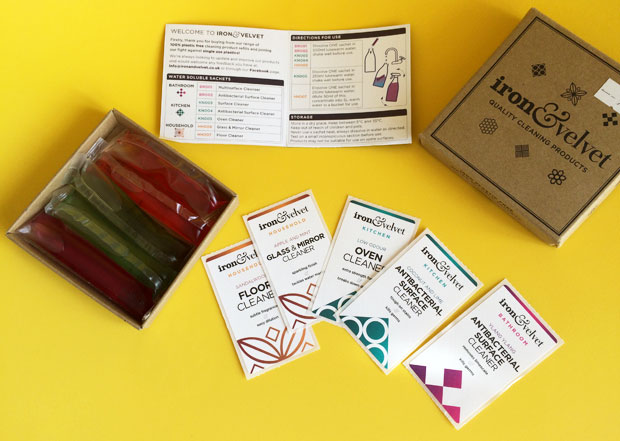 Iron & Velvet Discount Code + Review | Plastic Free Cleaning Products
Regular cleaning sprays and liquids are heavily diluted with water which makes them a waste of space and resources. Big plastic bottles are being transported and used unnecessarily as they are some brilliant plastic free cleaning products available as a zero waste alternative. And yes, they work just as well.
Iron & Velvet Discount Code:
Order yours online today from ironandvelvet.co.uk. Enjoy 10% off with my Iron & Velvet discount code "AMUMREVIEWS".

Iron & Velvet launched back in 2014 with an aim to create high quality, luxury cleaning products. Their range is now a 100% plastic free range of brilliant cleaning products for the home.
Their innovative refill sachets are water-soluble which is amazing! You simply put some water (temperature depends on the product) in any existing trigger spray bottle that you might have at home. Iron & Velvet also make beautiful glass bottles and glass spray bottles.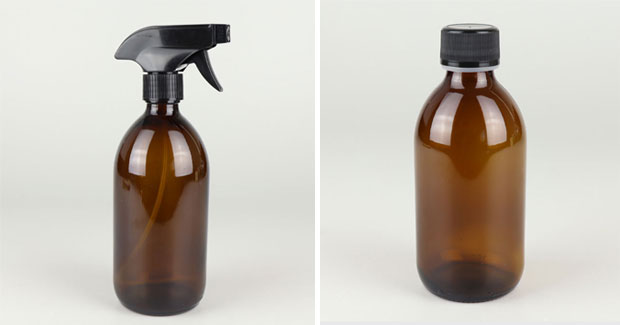 The products are developed using plant derived, sustainably sourced active ingredients as well as pure essential oils for the fragrances where possible. Everything is made in the West Midlands with a small team of highly skilled staff to ensure the best quality and the lowest carbon footprint possible.
To test the range, I ordered the Iron & Velvet Antibacterial Collection (there's also a Gentle Cleaning Collection) which has five different cleaning products. All the products are also available to buy separately in packs of five.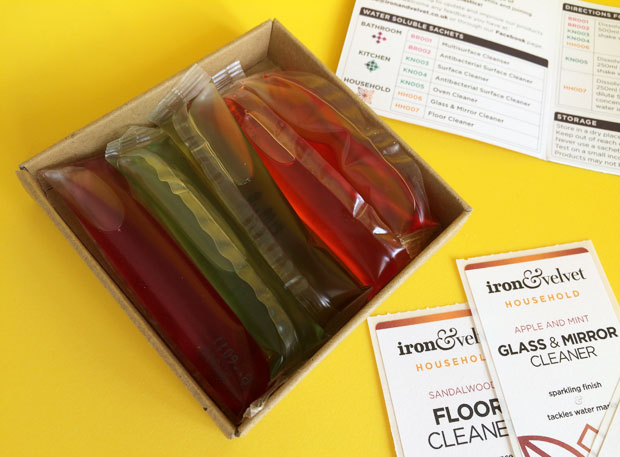 The products in the Iron & Velvet Antibacterial Collection are the following:
• Coconut & Lime, Antibacterial Kitchen surface cleaner
• Low odour, Oven cleaner
• Apple & Mint, Glass & Mirror cleaner
• Sandalwood, Floor cleaner
• Ylang Ylang, Antibacterial Bathroom surface cleaner
To mix up your cleaning products, simply add the correct amount of water of the right temperature for the product to an empty bottle, then add the sachet.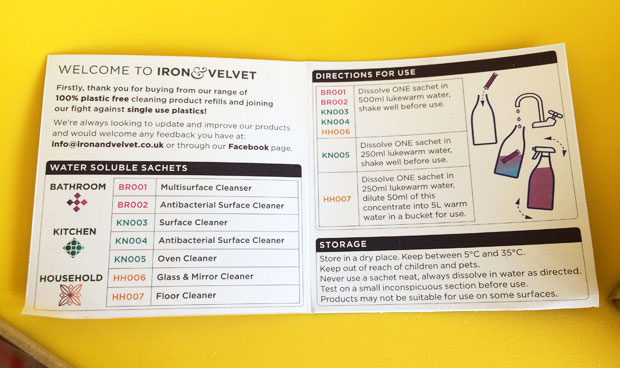 The instructions are included in the box. Let the sachet dissolve, give the bottle a little shake and you're ready to do some plastic free, zero waste cleaning. So easy and so satisfying.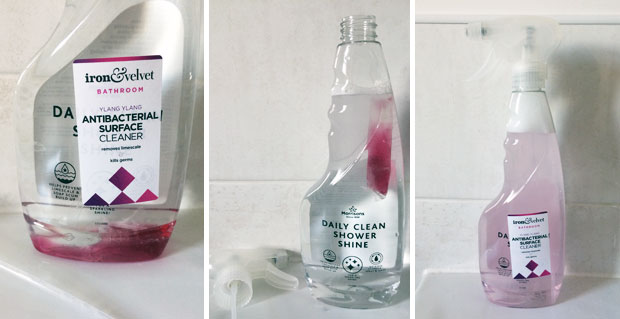 You get labels included in your pack too so that you can easily identify which product is which.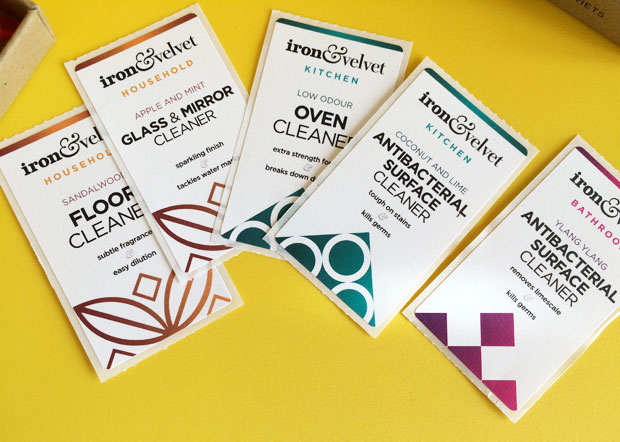 I've tried all the products in the set and love them. They all work very well and are very high quality cleaning products. They're a great price too for the quality. A pack of five sachets is just £10 too which is great value or, even better, just £9 with my discount code AMUMREVIEWS when buying from TheNappyGurus.com.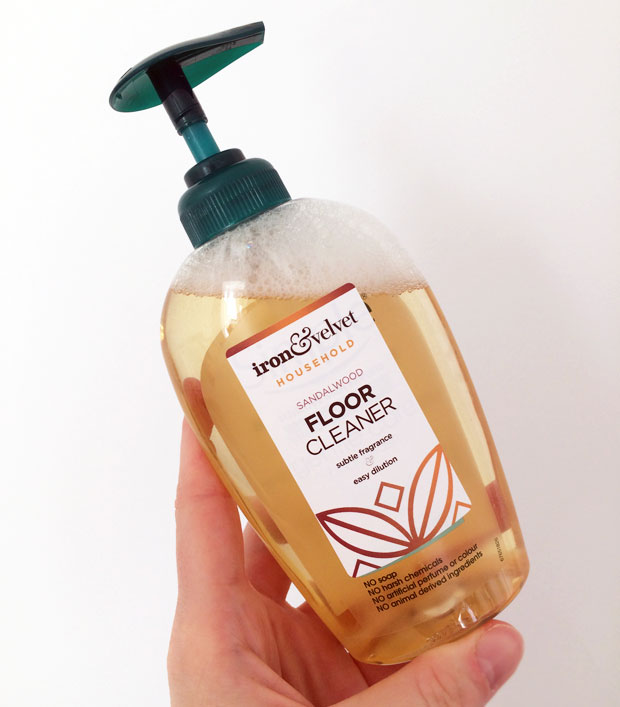 I love Iron & Velvet products and they will be my go to cleaning products brand now. I'm so happy that they work just as well or better than regular cleaning products but without creating any waste at all.