Join the Dopper Changemaker Challenge Junior 2020
|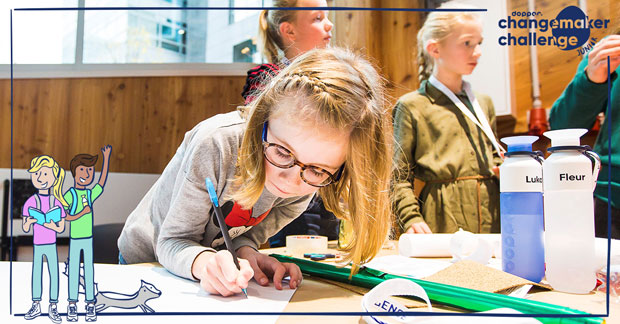 Join the Dopper Changemaker Challenge Junior 2020
Are you a parent of a child aged 8-12 who is passionate about the environment and full of brilliant ideas? Then read on to find out more about the Dopper Changemaker Challenge Junior and let them join to find the solution to plastic pollution.
The challenge has already been opened to teacher sign-ups since January but now (today, the 16th of March) it is now open to individuals too. Let your creative child know that they can now start submitting their entries on the Dopper website here. The deadline is the 15th of May and the finalist will be chose on the 6th of June.
The challenge is open to all children living in the UK who are aged between 8-12 years who share the same passion, to end plastic waste.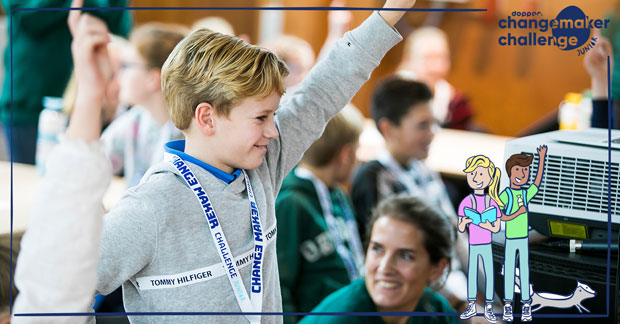 Here's some information to inspire your child:
Your idea can save the oceans! Every minute, a truckload of plastic enters our oceans and floats around in tiny bits, making animals and corals sick. It also ends up in our food! Dopper is a Dutch company that makes reusable water bottles (very cool and cleverly designed ones, in my opinion!) to ensure you never need to use a singe-use water bottle again.
Are you an ocean-saving hero? Dopper is working hard to save the oceans from single-use plastic and they need your help and your ideas! Share your ideas by taking part in the Dopper Changemaker Challenge Junior. It's a competition that lets you come up with, design and build your solution to the plastic problem. If you're 8-12 years old, you can sign up in a team of 2 or 3. Or, you can ask your teacher to sign up your whole class.
Last year, 15.000 Dutch children entered which is amazing! This year, there are competitions in the Netherlands, Belgium, United Kingdom, Nepal and Germany too. Because plastic pollution happens all around the world and Dopper needs as many fun, crazy and creative ideas to help rewrite the plastic story as possible.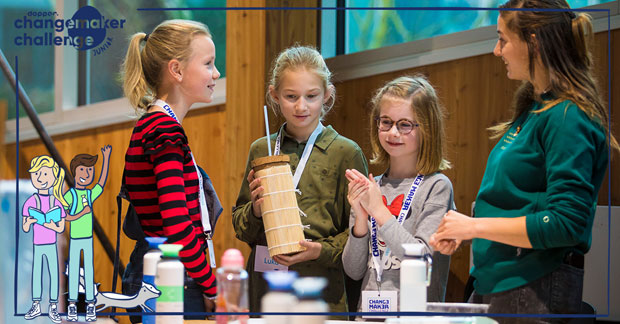 How do you enter?
Are you excited to get started? Once you've signed up (with help from your mum, dad or teacher) Dopper will send you a bunch of fun materials. They will help you come up with and design your solution. Step by step. Until you're happy and ready to upload it online.
The coolest and best ideas will be selected for the finals. If that's you, you will build an actual prototype and present it to expert judges. At the end of the competition, the judges will select a winning idea. That could be yours! If it is, your prototype could be implemented in real life. But even if it isn't, by taking part in the challenge, you're doing something very cool for the oceans. You are trying to stop plastic pollution which is brilliant. So, are you ready to save the oceans? Please join in, have fun and good luck!
Collaborative Post.