Katto Japanese Chef's Knife Review
|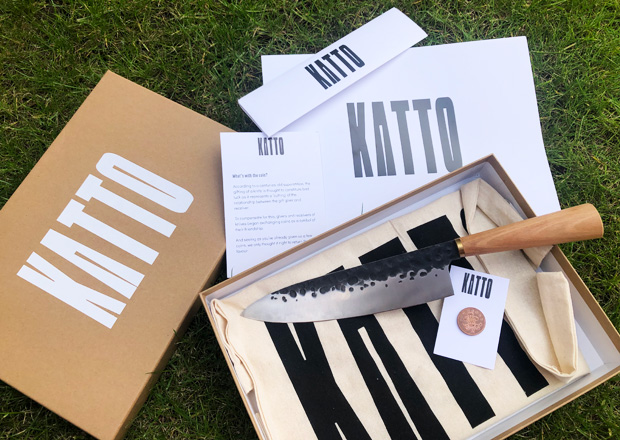 Katto Japanese Chef's Knife Review
A good chef's knife is an essential tool in any kitchen. A chef's knife is a great all-rounder knife to have available in your kitchen for lots of different uses. If you only have one knife, make it a chef's knife!
My husband and I enjoy cooking and have a new addition – a Katto Japanese chef's knife. I love all things Japanese, so this is a perfect fit for us. Katto sells knives that are handmade using Japanese steel and sustainable wood. There's range of different knives to choose from – chef's knife, Santoku knife, bread knife and utility knife as well as knife sets and accessories.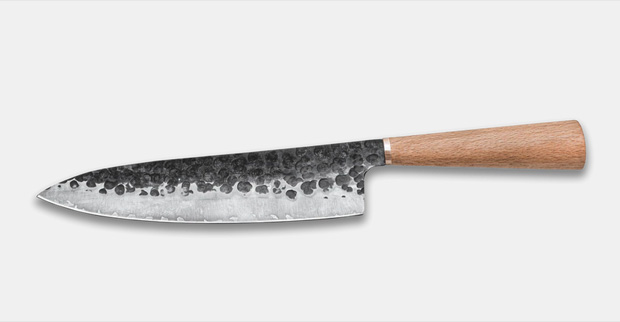 For the knife handles, you can choose between three different distinct styles – Henry (black walnut), Nala (beech) and Olivia (rosewood) to suit your taste and the interior design of your kitchen.
Because the knives from Katto are handmade, they are stronger, more balanced and more beautiful too. They're unique but all made to the same high standard, of course.
You can also personalise your Katto knives with monogramming to make it an even more special gift for a loved one.
The Katto Japanese chef's knife is ideal for so many different tasks – from vegetable chopping to carvery. It's got a broad, tack-sharp blade that is perfect for a wide range of chopping jobs.
The wooden handle (we have the Nala design) is very comfortable to hold, the knife has a great weight to it and the blade is sturdy and sharp. It feels like a great quality knife. I love the beautiful design on the blade too – the pattern looks gorgeous!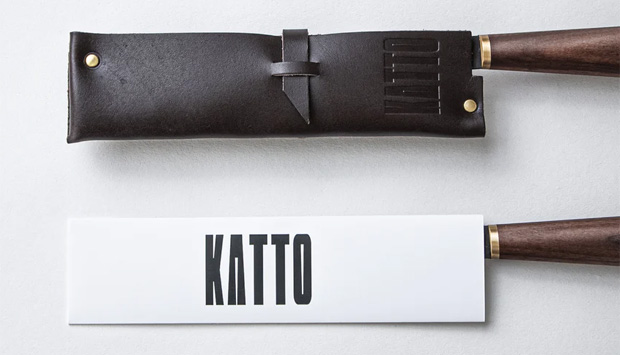 We love our new Katto knife and it's my go-to knife now when I'm preparing dinner for the family. I've kept the card scabbard to protect the knife when not in use. You can also get a leather scabbard for your knife which looks great and would make a nice addition when giving a Katto knife as a gift.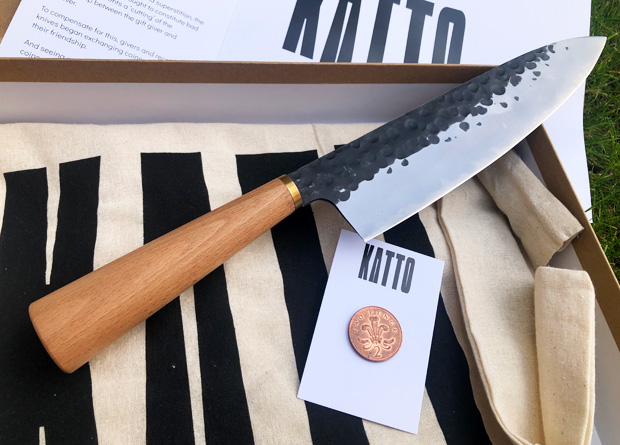 Katto also offers free next day delivery, 100 days return and free sharpening of Katto knives. Order yours here.
Oh, and what's with the coin? With your knife, you get a coin as, according to old superstition, gifting of a knife is thought to mean bad luck as it represents a cutting between the gift giver and the recipient. To compensate for this, givers and receivers of knives began exchanging coins as a symbol of their friendship.
This knife was gifted to us for this review. As always, all my reviews are 100% honest and all thoughts and opinions are my own.