Kickers School Shoes from Get The Label
|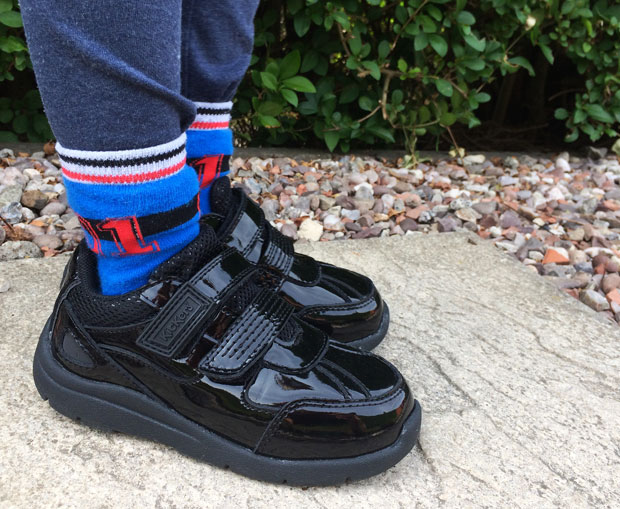 Kickers School Shoes from Get The Label
I know most kids have just broken up for the summer holidays but summer always seems to fly by faster than any other season and the summer holidays aren't that long. I used to have 10 weeks summer holidays growing up — but that was back in Sweden where children have long summer breaks from school and adults have mandatory holidays too.
Anyway, I like to be prepared and am already getting things organised for September when my eldest daughter will start proper school. We've got most of her uniform ready, a school bag, lunch bag and now we have some shiny new school shoes too.
Recently, I've seen many negative posts on social media about how expensive school shoes are and that many of them seem to fall to pieces very quickly so I was keen to find some really good ones for my kids.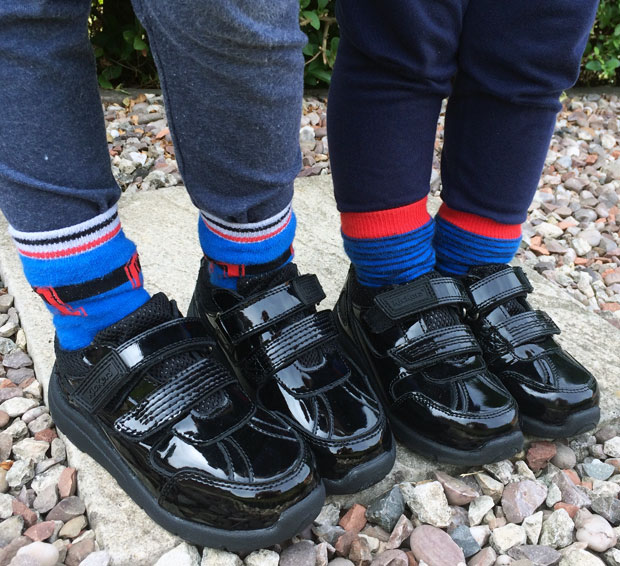 Get The Label has a great range of school shoes for little ones including classic Kickers and that's what I chose for my two girls. My two daughters love matching and my youngest needed some new good shoes for autumn too.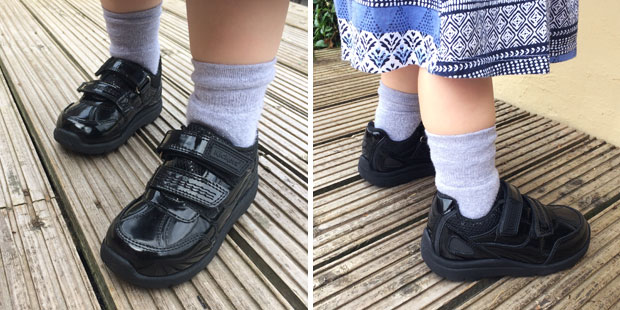 I went for the Kickers Infant Girls Moakie Reflex Patent Shoes (£27.99) for both girls and I'm so pleased to have found these! Most girls' school shoes are of the Mary-Jane type which looks cute but this style is not very practical for active children or cool or wet weather. I don't really care if clothes or shoes are labelled for boys or for girls but it's nice to see a sturdier shoe in the girls' range of school shoes.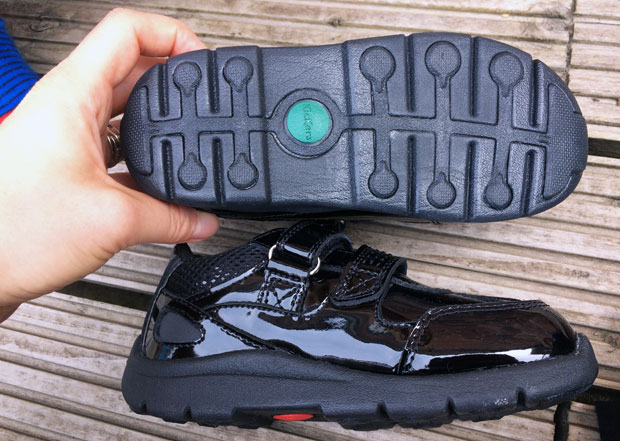 These patent shoes are really sturdy and seem great for kids who love to run around and play. They have a padded ankle and tongue for comfort and a cushioned rubber sole for ergonomic support. They seem really comfortable and both my girls love wearing their new Kickers!
The girls have tested them out and about and running around in the garden and they're really easy to move in. We'll be walking to and from school each day (quite a long walk too) so it's very important that my daughters' shoes are supportive and comfortable.
The shoes have a two strap hook and loop fastening which makes them easy and quick to take off and put on for kids on their own too. The inside of the shoes has a textile lining and the the upper is leather.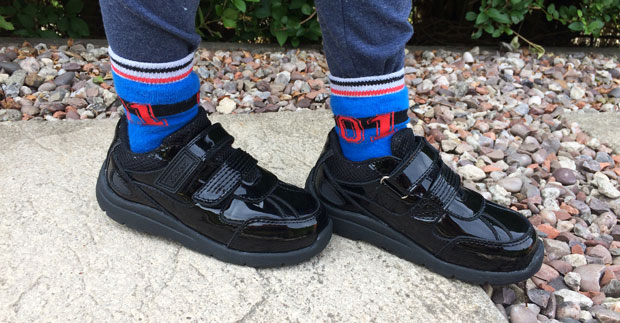 The high gloss patent finish leather looks great and is very weather-proof too. I'm sure there will be plenty of rainy school runs this autumn! I also like that the different sized shoes have different coloured insides — one pink and one red. This makes it really easy for my toddler to not take the wrong shoes.
We're really happy with these new school shoes from Get The Label — great sturdy, comfortable and good quality shoes at a very affordable price.


These shoes were provided to us for this review. As always, all my reviews are 100% honest and all thoughts and opinions are my own.