Kokoso Baby 100% Natural Coconut Oil Review
|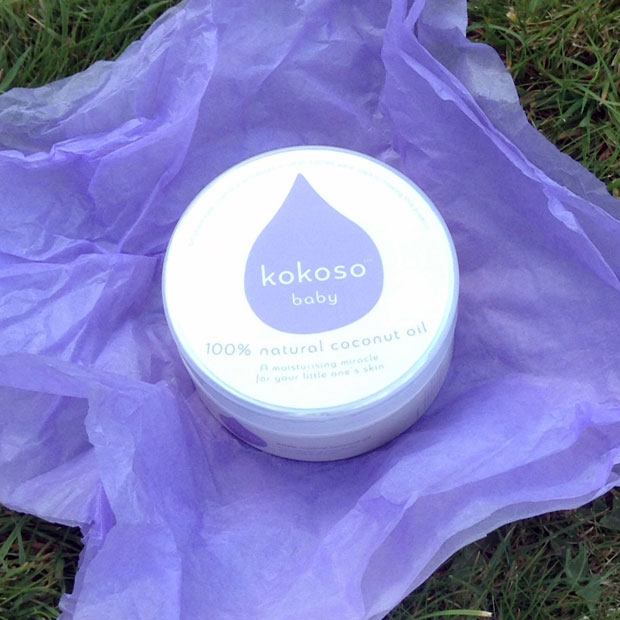 Kokoso Baby 100% Natural Coconut Oil Review
Coconut oil has been used as a skincare product for centuries but has only become popular in the media in the last few years. There are quite a few products on the market that contain coconut oil but the quality really varies.
Before coming across Kokoso Baby 100% Natural Coconut Oil, I had tried two other coconut oil products. One is Boots Ingredients Coconut Body Oil which is cheap, smells great and is nice to use but also contains 8 other ingredients (perfume being one of them!) and therefore is not as versatile a product (nor is it suitable for babies!) as the 100% pure stuff. The other one I've tried is KTC Coconut Oil that is sold in supermarkets for cooking. The KTC one has no coconutty smell and I think this is because it's refined. It just smells like grease or cooking oil so is not very pleasant to use.
Kokoso Baby 100% Natural Coconut Oil is very different, though! It's unprocessed and the very best quality coconut oil and that's it – no additives, chemicals or other nasties. One great ingredient that is so versatile: use it as a moisturizer, bath oil, dry skin remedy, massage oil, nappy rash cream or to cure cradle cap. Mummies can pinch a bit too!
The first thing I did after opening the tub was to smell it and taste it! Yes, taste it! It smells yummy and tastes yummy – like coconuts and nothing else. If you can eat a skincare product it's probably good for your baby!
I've tried this as a baby moisturizer and have also used it to treat a small rash that my daughter had on her cheek after having her face wiped after meals too often (weaning is messy!) and after just two applications of Kokoso and less than 24 hours the rash was gone. Amazing stuff!
A pot of Kokoso retails at £7.99 and is available here.
Read all about this wonderful product on kokoso.co.uk.
I was sent this product for free to try out. My reviews are always 100% honest.