Kelly Brook Audition Eau De Parfum Review
|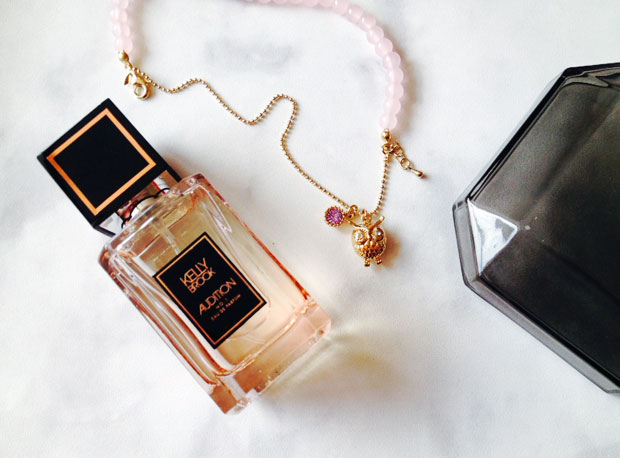 Kelly Brook Audition Eau De Parfum Review
Model, actress and business woman Kelly Brook has created this signature fragrance called Audition. It's packaged in a beautiful art deco bottle that will look good on any night stand or vanity table. It looks classy and feminine, yet modern and bold.
The fragrance itself has compositions of melon, bergamot, dewy fruits and watery apple — a very summery combination! The base notes of amber, vanilla, benzoin and musk make it a classic, timeless scent that is very womanly and sexy but the fresh, fruity compositions make it suitable for younger women too. The heart notes are wisteria, iris, heliotrope and patchouli making the perfume floral, vibrant and lively.
This is Kelly Brook's third fragrance — the first two are Kelly Brook Eau de Toilette from 2007 and Vivacious from 2008.
I really like Audition! It's glamourous and fun whilst being sexy and classy. It's light enough for summer use and daytime use, too. In the evening you can just use a bit more for a deeper scent.
You instantly feel confident and womanly after spritzing on a bit of this eue de parfum. The bottle is gorgeous, too! Retro and somehow androgynous with it's sharp angles and peachy, rosey tint.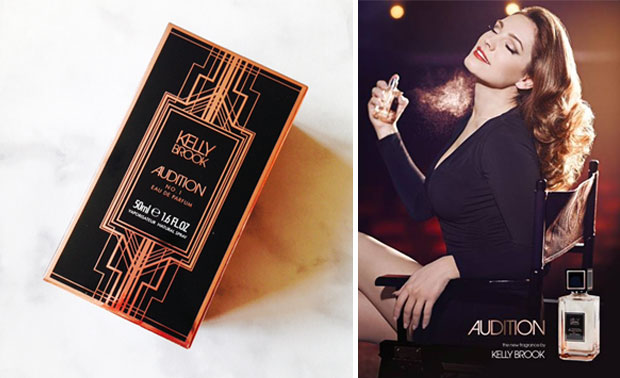 Audition by Kelly Brook is available in 50ml, 100ml and Gift Set. It's available from most shops that sell perfumes and Amazon.co.uk.
I was sent this perfume for this review. As always, all my reviews are 100% honest and all thoughts and opinions are my own.