The Konjac Sponge Co – Konjac Baby Face & Bath Sponge Review
|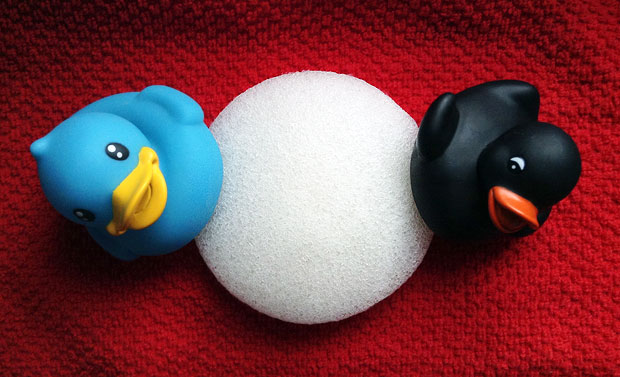 Konjac Baby Face & Bath Sponge Review
This is an extra gentle face and bath sponge for babies. It's ideal for cleansing their delicate and sensitive skin and you don't even need to use any soaps or washes (but you can if you wish).
The sponge is round and quite flat and fits perfectly in your hand. It's made from 100% pure and natural vegetable fibre, is pH balanced and completely free from colourings, chemicals and additives. It is therefore suitable even for newborn skin and for skin suffering from eczema or other skin conditions.
The vegetable fibre in this sponge is Konjac that grows on the volcanic plains of Jeju Island in South Korea and makes your sponge 100% biodegradable and sustainable (you can compost the sponge when it's time to get a new one). Konjac is alkaline and balances out the acidity of impurities and oils on our skin.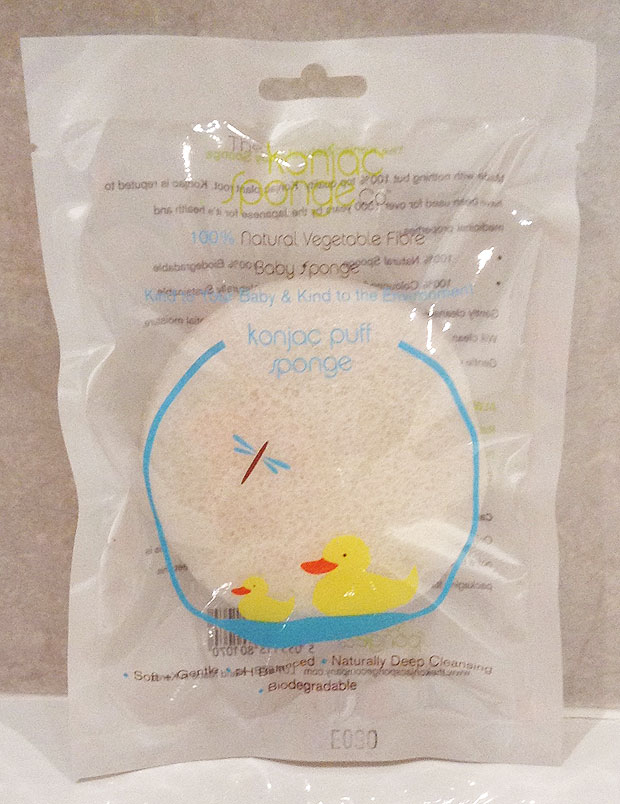 When you are ready to give your baby a wash, just hydrate the sponge in warm water and start using it to cleanse your baby's skin. You can add baby wash to the sponge if you wish but it's not necessary at all. I like to use a small amount of baby bubble bath in the bath and the sponge just absorbs some of it from the water. The sponge makes cleansers go longer so you can use a lot less than normal. It's really easy to wash my daughter's hair with this sponge and she doesn't mind at all — actually she seems to quite enjoy it!
The sponge goes so silky, soft and smooth when hydrated. It's a pleasure to slide it over your skin and it cleans really well too.
After use, you just rinse your sponge and squeeze the water out gently before allowing it to dry properly between uses. I dry our sponges on the radiator in the bathroom. When the sponge dries it goes hard and shrinks quite a bit. It goes back to its silky soft self as soon as you hydrate it again.
A Konjac Baby Sponge costs £7.99 and will last about 2-3 months or longer depending on how frequently you use it. Take good care of it and it will last longer! Ours still looks like new after over a month's use.
We are very happy with this sponge and my daughter loves using it in the bath!
Check out konjacspongecompany.com to buy or to see the full range of products. The Konjac Sponge Co's sponges can also be bought from Amazon.
I was sent a Konjac Sponge for this review. As always, all my reviews are 100% honest and all thoughts and opinions are my own.