Lara & Ollie Silicone Teething Bangles Review
|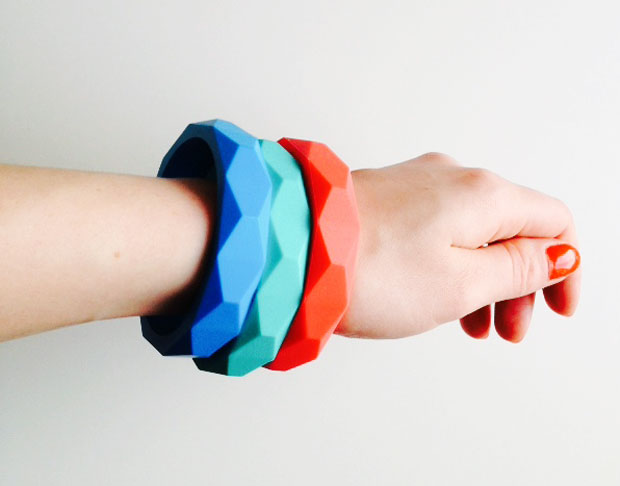 Lara & Ollie Silicone Teething Bangles Review
Lara & Ollie is a brand that makes necklaces and bracelets that are stylish for mums to wear but also safe for babies to grab and chew. Babies love jewellery and will rarely leave it alone so baby safe options are brilliant to express your style and to keep little ones entertained.
The business is run my two mums in South East London and the names Lara and Ollie are the names of their children. With experience of making jewellery for fun and having to put their favourite pieces away when they had babies, they decided to create their own line of teething jewellery with designs and colours that they loved.
Lots of positive feedback led to opening their own Etsy shop where you can now buy lots of stylish options to complement any outfit easily, quickly and safely.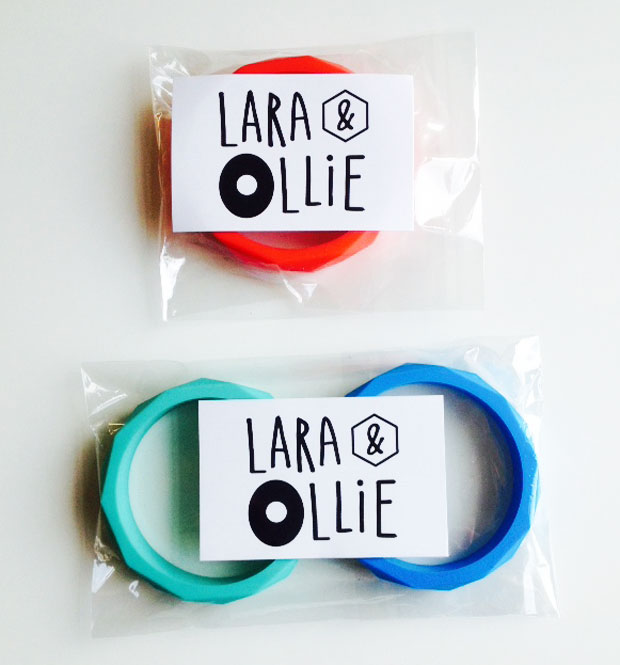 There are lots of necklaces to choose from but I went for these cool bangles. They are made of silicone and are a funky geometric shape that looks great and is fun for babies and toddlers to play with. You can choose from different colours and combine which three you like the most for £15.95.
The bangles are soft and flexible which mean they are easy to put on, very comfortable to wear and will not dig into your arm when carrying your little one. They are very versatile and of course safe. The quality is amazing and they've been put through very rigorous testing with real babies — they've been chewed and gnawed, put in baths, covered in food, paint, sand and mud and after a quick wipe or rinse in soapy water they are as good as new.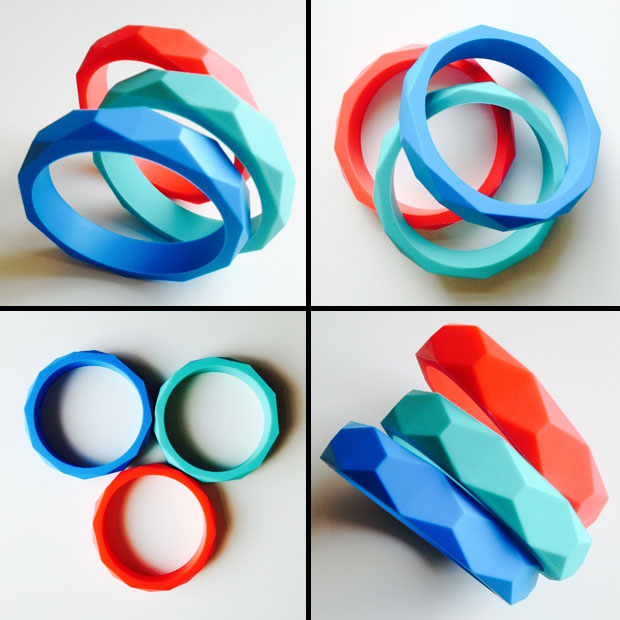 The high-quality food grade silicone is perfect for teething products as it's odourless, tasteless and will not support the growth of bacteria or mould. Lara & Ollie jewellery is completely non-toxic and free from BPA, PVC, phthalate, latex, cadmium, lead and heavy metals and has been approved by the FDA.
I love the look of these bangles! They fit my style perfectly and I love that there are so many colours to choose from. My daughter loves them too and will wear them, chew them or just play with them. They provide lots of fun and are a great distraction when she becomes restless. I don't even need a place to keep them when we are out since I can just put them on my wrist.
I highly recommend these stylish bangles from Lara & Ollie. Visit their Etsy shop here.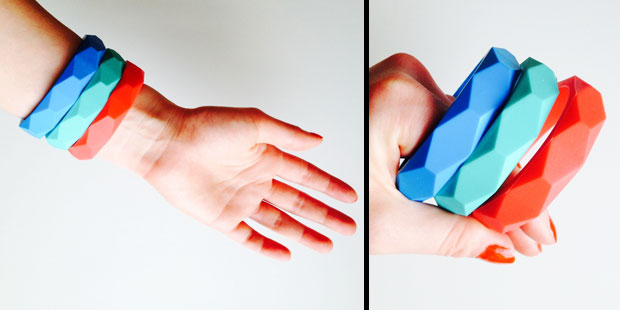 We were sent these bangles for this review. As always, all my reviews are 100% honest and all thoughts and opinions are my own.