Le Petit Ballon Wine Subscription May 2017 – Organic Wines
|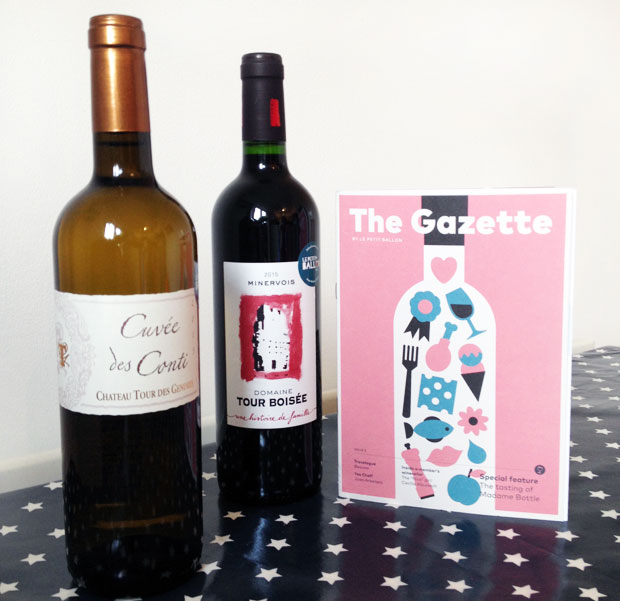 Le Petit Ballon Wine Subscription May 2017 – Organic Wines
We are continuing our wine adventure with Le Petit Ballon which is a wine subscription service. You can find my previous reviews of Le Petit Ballon boxes here.
The service works like this:
Each month you receive two bottles of wine carefully selected to match the profile that you've provided by taking a wine quiz when you sign up. The wines are chosen by expert Jean-Michel Deluc, former Sommelier Chef at The Ritz.
There's usually a theme for each month which is fun!
With your wine, you also get The Gazette magazine which is a little publication that tells you everything there is to know about wine without all the waffle!
For each bottle, you get an information card with information about the wine and access to tasting advice and tips in the form of posts and videos.
Your wine is delivered to your home which is very comfortable and can you imagine anything better arriving at your doorstep? No, me neither.
There are two monthly subscription options: Grape Expectations (£24.90) with two great value wines or Age of Raisin (£39.90) with two prestigious labels for connoisseurs
You can pause or cancel your subscription at any time.
You can also enjoy 20% off the range to stock up your wine cellar if you wish to buy more.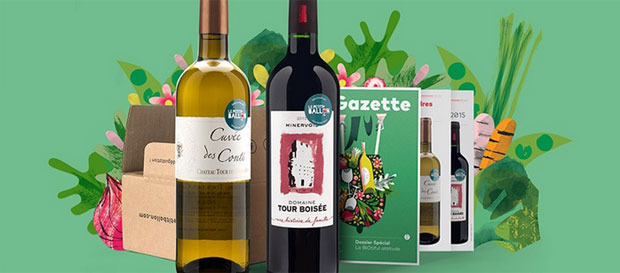 This month, May, was all about organic wines which is lovely. I don't always buy organic wine but I know a lot of people who do and it's great that Le Petit Ballon are highlighting their organic options.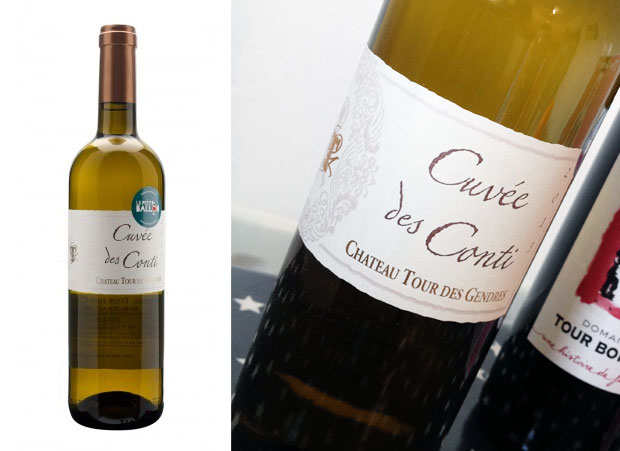 As always, the box contained two bottles of wine and this one had a white and a red wine as I've put in my preferences that I'd like either. The Cuvée des Conti 2015 is a beautiful golden coloured wine that is very fruity — a bit of citrus but also exotic fruits like mango and pineapple. The sweetness is lovely and not sickly at all. It's a very pleasant wine suitable for most occasions and foods but I think especially for summery events and meals. A BBQ or garden party with salads, buttery potatoes, goat's cheese or fish. The alcohol content is quite high for a white wine, 13,5%, but you can't taste it — it's still very rounded and sweet.  
Une Histoire de Famille 2015 is a crisp and complex red wine perfect for late summer evenings. The texture is juicy but light and the wine is full of fruit flavours. It's a bit sharp at first and then the smoothness comes out and you can taste other flavours too like chocolate, spiciness and even a bit of smokiness. The beautiful dark ruby wine would go really well with red or white meats, tomato based pasta dishes or a cheese board. Very nice!
I was sent a box to review for this post. As always, all my reviews are 100% honest and all thoughts and opinions are my own.