Learn to Read with the Read with Phonics App & Website
|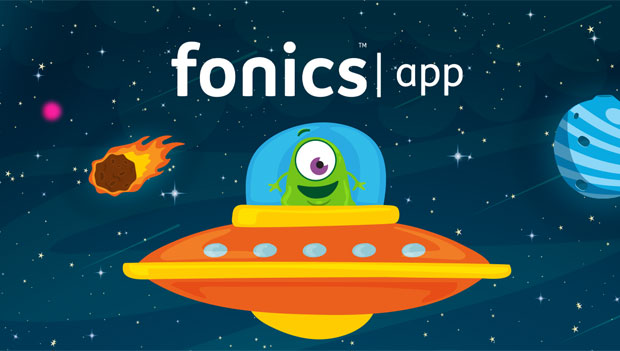 Learn to Read with the Read with Phonics App & Website
Sophie Cooper is a teacher and the founder of Read with Phonics which is an app and a website designed to help children learn to read.
The first step of developing this resource was to identify the best way to teach children how to read, to make it simple. Phonics is the way to go! Phonics teaches sounds and works like a code that you learn and then you can read 95% of the English language. You only have to learn 44 sounds which is much less than learning each and every word!
To get children excited about learning it's of course important to make it fun and most kids love playing games. If you enjoy doing something, you spend more time doing it and this is true for reading too. If you enjoy reading, you will do it more and get better at it.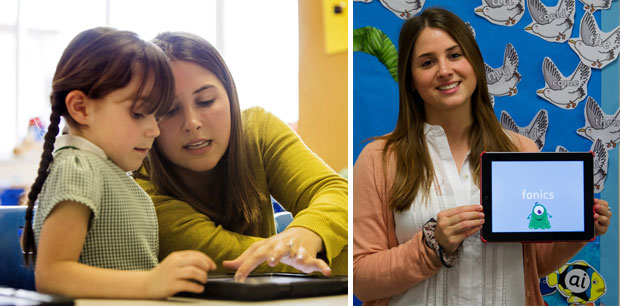 Sophie designed a series of games to teach each of the sounds.
"Initially children are taught the sound, then the letter or 'shape' that sound makes. Next up children are required to put this new sound they have learnt into different words and eventually are asked to read words with that sound in and match it to a picture to develop an understanding of what that word means. It is a simple structure but this is the foundation of every phonics lesson I teach, so I know it works!"
— Sophie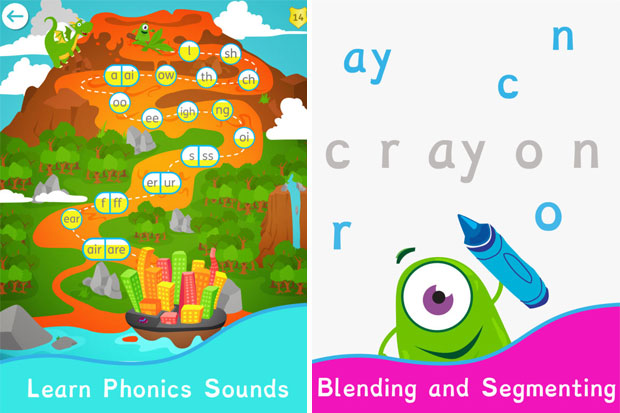 The Read with Phonics app is split into four worlds for children to explore — water world, forest world, lava land and jelly city. In the game, you are supported by a character called Albee the Alien and he's always there celebrating correct answers and providing encouragement. You start at 0 and gain points for each correct answer and improve your level as you go along and add points to your score. This is called positive scoring unlike being measured out of 100% and how far off the perfect score you are.
The games get progressively harder each time but teach kids all the phonics sounds in a fun and interactive way. There are 116 phonics games to play that teaches you how to read over 1,200 words.
"Children are able to learn at their own pace and in their own time, depending on their level and ability."
My eldest daughter is three years old and she's a bit young for this game I think but she's very interested in books and letters and I'm sure she'll be ready to start learning phonics soon. I'll definitely be using this app with her. She's already enjoying the song below!
It's a well-designed game that is visually appealing and fun for little ones. It's free from ads and you can play it offline which are both important aspects for me when choosing apps for my kids.
Another thing that I love is that you can use the app in school classrooms too and it's free then. If you're a school, you can apply here where you'll also find more resources. Over 2,000 schools worldwide already use it.
The normal price for the app is just £7.99 for all stages and that's a one off payment — you can use the app forever.

Find out more on ReadWithPhonics.com and download the app from here:
A free download of the app was provided to us for this review. As always, all my reviews are 100% honest and all thoughts and opinions are my own.