#LittleOneWears – Shadow Shifter Colour Changing Shirts
|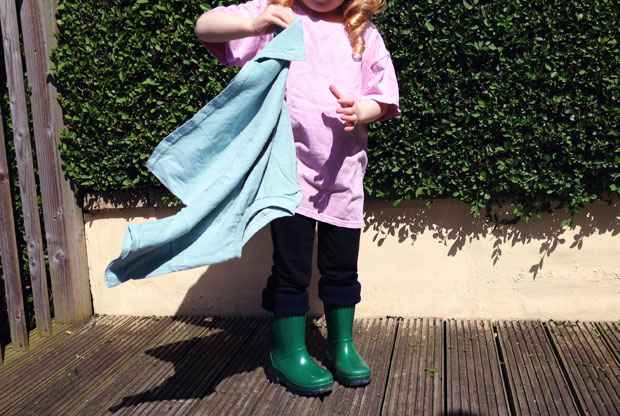 #LittleOneWears – Shadow Shifter Colour Changing Shirts
My 3-year-old has some new, very cool colour changing t-shirts! She's a lucky girl!
Karl Clayton from Preston, Lancashire, was fascinated by Hypercolor t-shirts from the 90's and decided to create a new and improved product and fixing all the problems with previous heat activated colour changing clothing. He created Shadow Shifter t-shirts.
"There were two major pitfalls with thermochromic technology: durability in laundry machines and the damaging effect of high heat on the color changing effect from such processes as screen printing or heat presses.

We solved both issues so that our products are machine washable and dryable at high temperatures and are fully safe for screen-printing and heat pressing. Copycat companies have tried many times to replicate our product. Only Dyemurex has this exclusive working dye and technology because we have dedicated 11 years of research and development into providing a damage resistant product."
He started developing his advanced thermochromic technologies in 2005 and Shadow Shifter is already well established in the US where Karl has been living for 20 years. The t-shirts for kids and adults are now available in Europe through Amazon.co.uk.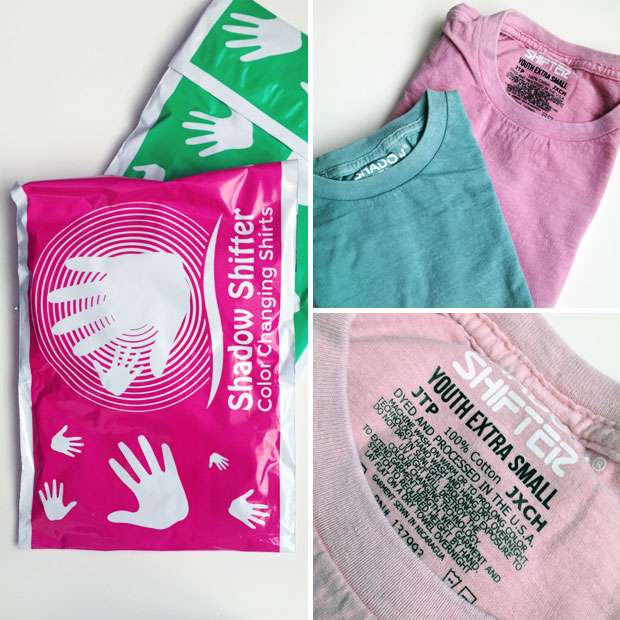 Shadow Shifter t-shirts come in a range of fun colours and lots of sizes. They're made from 100% cotton which is very important to me as my daughter has sensitive skin.
"Shadow Shifters react to body heat, touch, water, and the environment. In addition to being extra-responsive, Shadow Shifters have long-lasting dye that can withstand machine washings and can be screen-printed without risking any damage to the product."
Because they're not just sun activated but react to body heat too, they can be used outdoors or indoors which is great. We've put them to the test and we love them!
We have a green to bright yellow one and a pink to light blue one, both in Size XS for kids which is the equivalent of 4-6 Years. My daughter turned three in January so these are naturally a bit large for her. They still fit her but in an oversized and relaxed kind of way which is perfect for hot days.
The t-shirts are super soft and seem really comfortable. When you've just put them on, they're one solid colour and as you heat up, the magic happens…
We warmed up by playing football and running around in the garden and soon the colour started changing.
You can see the bright neon yellow-green appearing here but it got even more intense and noticeable when we got inside.
Such a cool effect — especially on kids' clothes! My daughter loves her new t-shirts. I can see them becoming a huge hit with kids here in the UK too!
I think they look great on her and the colour changing aspect is of course very interesting and fun. I'm also really happy with the quality and softness of the fabric!
Get your Shadow Shifter t-shirts from Amazon.co.uk.

We were sent two t-shirts for this review. As always, all my reviews are 100% honest and all thoughts and opinions are my own.