Make 2017 Your Year of Adventures – Escape This January
|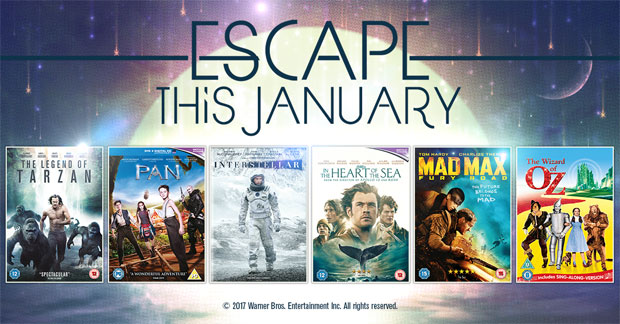 Make 2017 Your Year of Adventures – Escape This January
My husband and I love watching films but since Baby No. 2 arrived in May, we've not been watching anywhere near as many films as we used to. We've been too tired! We've only been to the cinema for us twice since our first daughter was born three years ago and we used to go a few times a month before then.
Watching films at home at the weekends is something we used to do a lot and I want to get back into that habit now because we've missed lots of new films that sound really good and it's just a really nice way to spend time together, relax, have fun and sometimes escape on adventures by watching exciting films! Watching good films is definitely one of the best ways to spend time during the winter.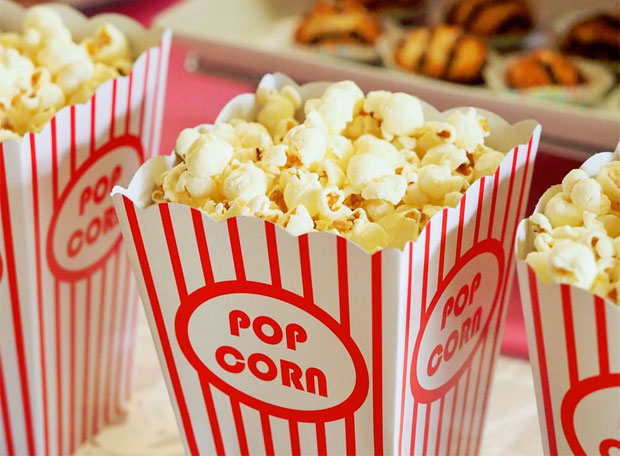 I've been challenged to escape this January and make 2017 my year of adventures so over the next few weeks, we'll be watching some adventure films! Some are new and some are classics — here's our adventure watch list: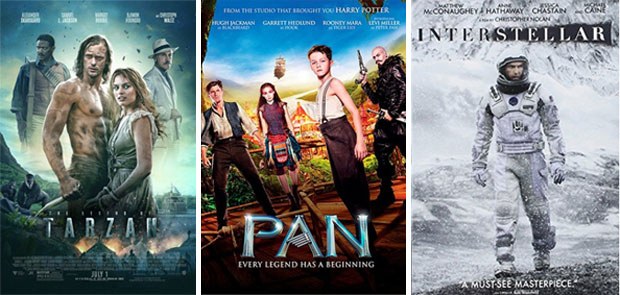 "It has been years since the man once known as Tarzan (Skarsgård) left the jungles of Africa behind for a gentrified life as John Clayton, Lord Greystoke, with his beloved wife, Jane (Robbie), at his side.  Now, he has been invited back to the Congo to serve as a trade emissary of Parliament, unaware that he is a pawn in a deadly convergence of greed and revenge, masterminded by the King of Belgium's envoy, Leon Rom (Waltz).  But those behind the murderous plot have no idea what they are about to unleash."
2. Pan
"Peter (Levi Miller) is a mischievous 12-year-old boy with an irrepressible rebellious streak, but in the bleak London orphanage where he has lived his whole life those qualities do not exactly fly. Then one incredible night, Peter is whisked away from the orphanage and spirited off to a fantastical world of pirates, warriors and fairies called Neverland. There, he finds amazing adventures and fights life-or-death battles while trying to uncover the secret of his mother, who left him at the orphanage so long ago, and his rightful place in this magical land. Teamed with the warrior Tiger Lily (Rooney Mara) and a new friend named James Hook (Garrett Hedlund), Peter must defeat the ruthless pirate Blackbeard (Hugh Jackman) to save Neverland and discover his true destiny—to become the hero who will forever be known as Peter Pan."
3. Interstellar
"Sci-fi feature written and directed by Christopher Nolan, director of 'The Dark Knight' trilogy. On a resource-depleted Earth in the near future, the discovery of a wormhole which can transport users through time and space unites scientists and explorers in the most important mission in human history. Among the potential travellers is a widowed engineer (Matthew McConaughey) who must decide whether to remain with his two children or to test the limits of human space travel, to see if there is a future for humanity out among the stars or whether the end of the Earth spells the end for humanity. Academy Award-winner Hans Zimmer returns to partner Nolan and score the film. The cast members include Jessica Chastain, Michael Caine and Anne Hathaway. The film was nominated for five Academy Awards and won for Best Visual Effects."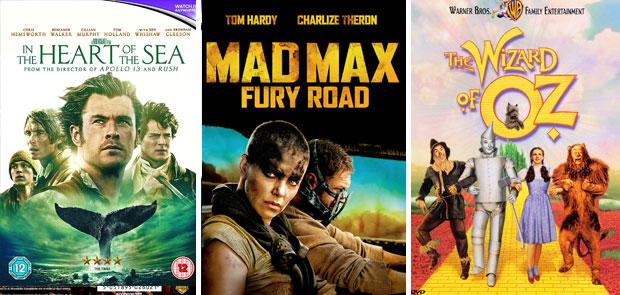 "In the winter of 1820, the New England whaling ship Essex was assaulted by something no one could believe: a whale of mammoth size and will, and an almost human sense of vengeance. The real-life maritime disaster would inspire Herman Melville's Moby-Dick. But that told only half the story. "In the Heart of the Sea" reveals the encounter's harrowing aftermath, as the ship's surviving crew is pushed to their limits and forced to do the unthinkable to stay alive. Braving storms, starvation, panic and despair, the men will call into question their deepest beliefs, from the value of their lives to the morality of their trade, as their captain searches for direction on the open sea and his first mate still seeks to bring the great whale down."
"Haunted by his turbulent past, Mad Max believes the best way to survive is to wander alone. Nevertheless, he becomes swept up with a group fleeing across the Wasteland in a War Rig driven by an elite Imperator, Furiosa. They are escaping a Citadel tyrannized by the Immortan Joe, from whom something irreplaceable has been taken. Enraged, the Warlord marshals all his gangs and pursues the rebels ruthlessly in the high-octane Road War that follows. "
"Classic musical adaptation of the L. Frank Baum novel starring Judy Garland, Ray Bolger, Bert Lahr and Jack Haley. A tornado whisks Dorothy (Garland) and her house from Kansas to Munchkin City, squashing the Wicked Witch of the East upon landing. The Wicked Witch of the West (Margaret Hamilton) vows revenge, while Dorothy sets off on the yellow brick road to see the Wizard of Oz (Frank Morgan), hoping he can tell her how to get home. On the way she makes friends with a scarecrow (Bolger), a tin man (Haley) and a cowardly lion (Lahr) – all of whom have specific reasons for wanting to meet the magical Wizard. With the Wicked Witch out to get her, will Dorothy ever get home again?"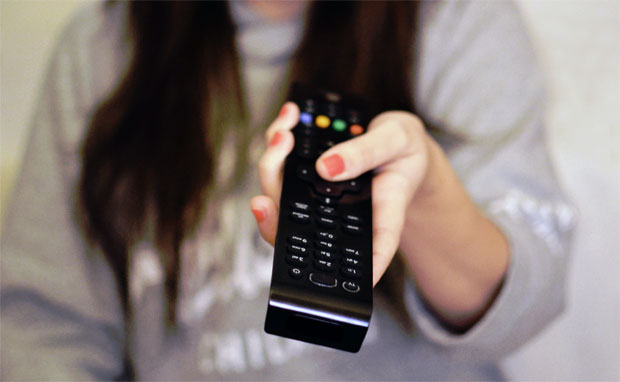 I love making movie nights extra special by:
Baking something yummy to enjoy whilst watching the films.
Making sure you're all comfortable with the best cushions, foot stools and blankets.
Serving proper popcorn made on the stove!
Inviting friends or family and making a night of it, enjoying a couple of films together.
Making sure the surround sound works!
Serving and enjoying some tasty drinks

—

hot chocolate or cocktails!
We'll be busy having movie nights over the next few weeks. You can find these films and a few more adventure movies collected here to make 2017 your year of adventures too.
I was sent this bundle of DVDs for this post.