Making Stairs Swankier Than Ever, the Easy Way
|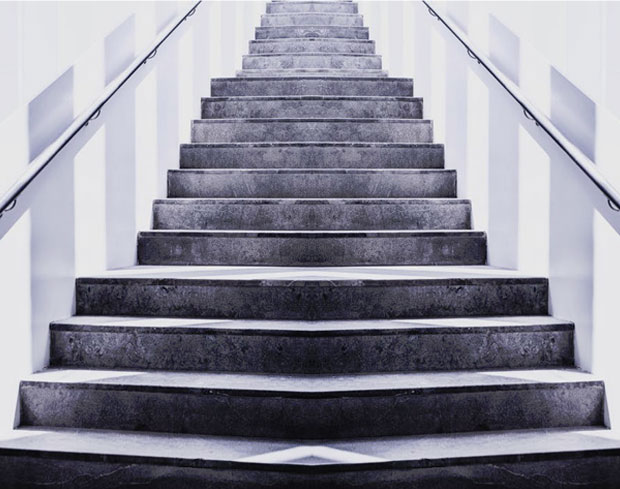 Making Stairs Swankier Than Ever, the Easy Way
The best way to update a modest staircase is to highlight its importance in the interior decoration of the house. The eternal elegance and versatility of a remarkable staircase are unmatched. Stairs are a prominent and significant architectural feature, and a different yet cool makeover of the staircase can make our home presentable. Attractive, unique and contemporary staircase patterns are the most feasible and viable elements that enhance its character in a modern interior. The numbers of ways in which we can easily decorate our fashionable stairs to enrich our interior designs and make our room look expensive and antique are as follows.
Make the steps look colorful: A touch of fabric in the design is a great idea to decorate a fantastic tower of stairs. Black chalkboard paint ensures an illusionary effect of a runner and gives an elegant appearance. A yellow handrail is enough to break the monotonous environment of the room. Even steel rails that extend from the ceiling to the floor exude the vitality and functionality of the railing with openness and clarity. Transparent glass stairs with stone railings show a difference, but they look magnificent together. Modern and chic stairs can make its presence appreciated even from a distance.
A modern and exceptional railing: Staircase pattern with pleasing railings and steps adorn a beautiful home decor. Carved wood patterns in the railings make the staircase design look personal and unexampled. Geometric ornaments create a supreme focal point for the renovation of the room. Opaque balustrade panels can surely make the steps stand out. Rustic railing adds character to the staircase, and it is an invaluable alternative to the monotonous standard stairs. A rainbow pattern or even a railing with neon colors is a great idea if we want the stairs to pop out. It works best with the spiral staircases.
A natural view of the silk plants: Artificial plants are a blessed imitation of our exquisite nature. They are readily available in a range of sizes and colors with plastic construction mostly. The faux plants are easy to maintain as they require no special condition to survive. They have a good flexibility and can turn a house into a better place with their beauty.
Designing stairs with artificial boxwood trees add beauty and versatility to the home, through its artistic and calming greenery. When we blend our interior with the natural theme defined by earthy tones of artificial plants, a stone or a grey staircase adds a lovely touch. A staircase with hedge bushes on each step looks strikingly beautiful when matched with a wooden railing.
If we combine the planter bed, at the foot of the staircase, with white pebbles, it looks incredible with a single tree at the center. It is a fine idea to create a garden with evergreen artificial boxwood hedges. The concrete stairs appear impressive when paired with beaming natural beauty of the interior.
Silk plants create a spectacular feature in the home and when a wooden staircase pairs with the artificial counterparts of the real nature it almost leads us to a tree house through the stairs.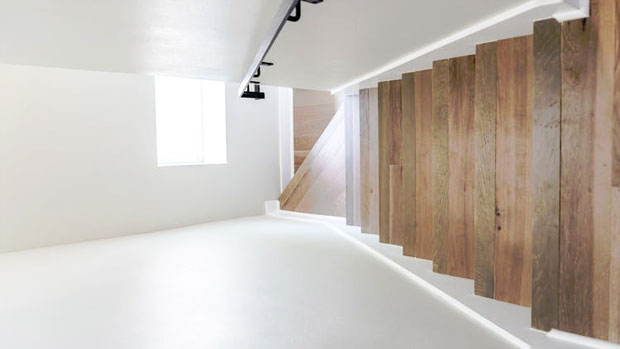 A good place for storage: The most fashionable idea of using the stairs for the storage purpose is to have open shelves. Nowadays, the chic box shelves are in vogue too. They can provide a place for books and art pieces. We can also try turning the stairs into low bank of drawers. They are the best way to store sizable household essentials like the family's shoes or tools.
Lighting up the staircase: A dark staircase is often highly dangerous. Small LED lights on each step can make the staircase look brighter and consume little electricity. A down lighting pattern can provide effective lighting and maintain a clear atmosphere. We can even arrange some step lightings in an ascending or descending path. Also, path lighting illuminates the pathway and defines the character of the staircase. Post or railing lights brighten up the ground beneath them and are an amazing idea of beautifying the house. Recessed lights cast light onto the area beneath it when placed onto the steps. You could even add neon lights for a cool effect, if you're feeling extra daring. Not only do these add light effectively to a dark space, but they also look really cool and add a nice modern touch to your home. There are plenty of designs to choose from on sites like Neon Mama, so you can find something that suits you and your home perfectly.
Stair wall designs: A dull staircase looks divine with a sprinkle of shading. Painting the walls with alternative and contrasting shades gives it an additional taller appearance. Different patterns of wallpapers with some additional pop of colors provide a geometric and visual contrast to tall and elegant staircases. A mirror on the wall would decorate the staircase by reflecting lights and depth to the stair steps. Colorful wall hangings on the wall on every four or five steps would also give it a stylish look.
Other ideas for a beautiful staircase: Open staircases look radiant with minimalistic and modern designs and can help open up the place. Patterned tiles are exotic and their variability gives an eclectic appearance. Worn staircases look new when we replace portions like balusters or handrail or even the skirt board. Even the cozy and intimate nature of the place under the stairs makes it an amazing reading spot. The floors of the stairs appear soft and easy with gorgeous carpets and are safer for children.
The staircases are often the first impression of our lovely home to our friends and family so it makes sense when we want our steps to stand out. Hope these examples have provided you with some inspiration for your home!
Guest Article. Contains sponsored links.