Mindfun Tees Review – Colouring T-Shirts Sets
|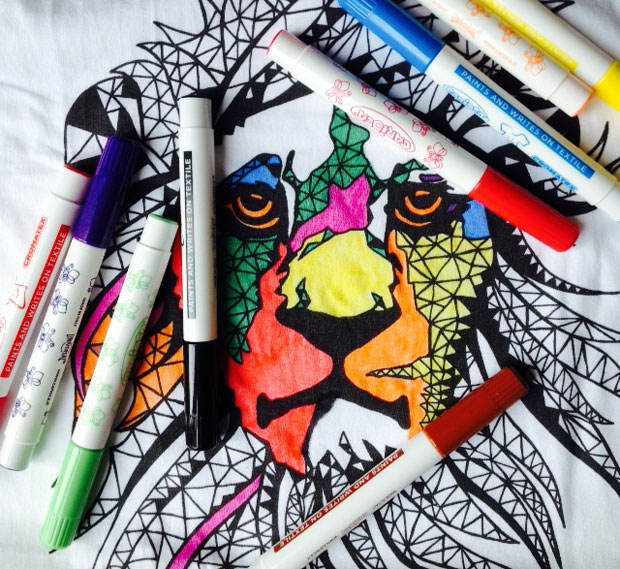 Mindfun Tees Review – Colouring T-Shirts Sets
Mindfun Tees is a new brand created by the 8ball Group and it combines fashion and colouring in one product. They have a lovely range of t-shirts with prints that you colour in yourself with pens that come with the t-shirts when you buy them.
This is a great way to relax and calm your mind as you colour and create a piece of wearable art that you can enjoy for a long time.
The range of designs include many beautiful patterns and animals and there are designs for children and adults, in unisex or fitted designs. You can choose how many fabric pens you'd like (6 or 9) or choose to have no pens at all if you already have some at home. The kids' designs are less intricate which makes them perfect for kids to do themselves on a rainy day.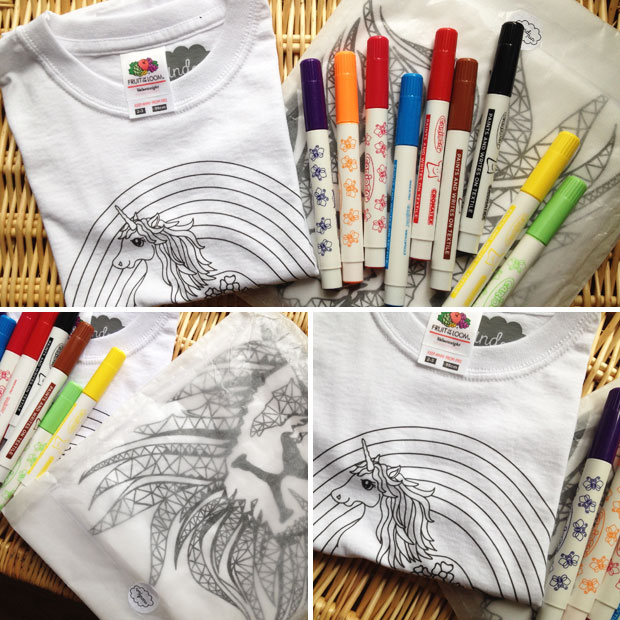 The adults' t-shirts are much more detailed and provides many hours of relaxing colouring. Perfect with a glass of wine after a stressful day!
For my daughter, I got the Rainbow Unicorn design as she's obsessed with rainbows! I helped colour it in, since she's only 2 and a half and hasn't quite understood the art of colouring yet.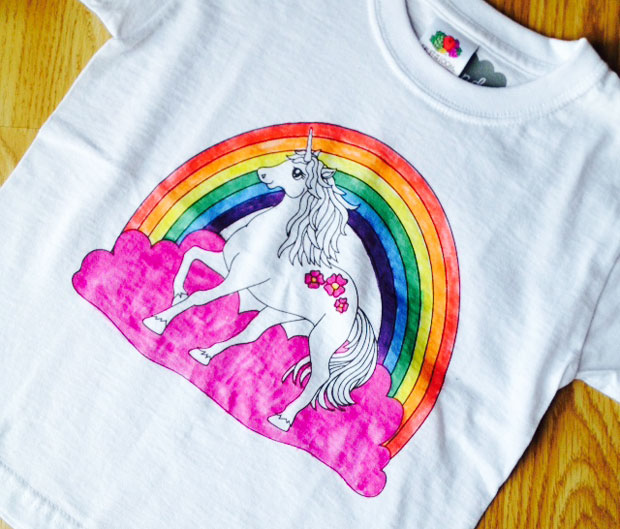 For me, I got the beautiful King of Pride t-shirt in the fitted design. I got a size Medium with fits me quite snugly. I'm usually a Small-Medium in tops so would suggest maybe going up a size in these tops just in case.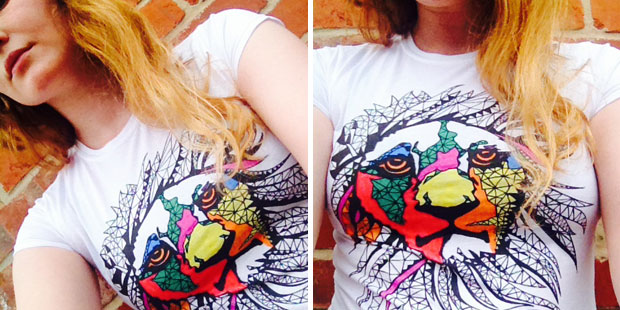 I love how you can create a really unique and personal design by using different colours and colouring all areas or just choose some. You can even start with some areas and add to it every now and then to change the look of your t-shirt. With your t-shirt, you get instructions with tips for colouring and setting the colour with ironing.
The prices range from £19.99 to £23.99 for adult tops depending on the number of pens you want which is very reasonable in my opinion since you get a unique t-shirt and the entertainment of creating your design. Without pens, my t-shirt  would cost £13.99 and my daughter's one £11.99. The fabric is thick and soft and washes very well.
We were sent two t-shirts and some pens to try out for this review. As always, all my reviews are 100% honest and all thoughts and opinions are my own.