Moj Moj Squishy Toys Review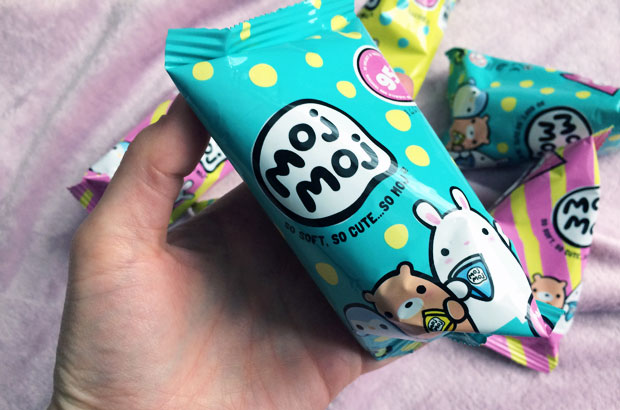 Moj Moj Squishy Toys Review
Moj Moj Squishy Toys are a new type of collectible toy. There's a large range of soft and squishy, rare and ultra-rare characters to collect and trade. They're sold in mystery packs of two (RRP £3.99) which kids love and the 95+ characters have different themes.
With your Moj Mojs, you also get a small poster showing all the available Moj Mojs so that you can tick off the ones you have and see which ones you'd like to have.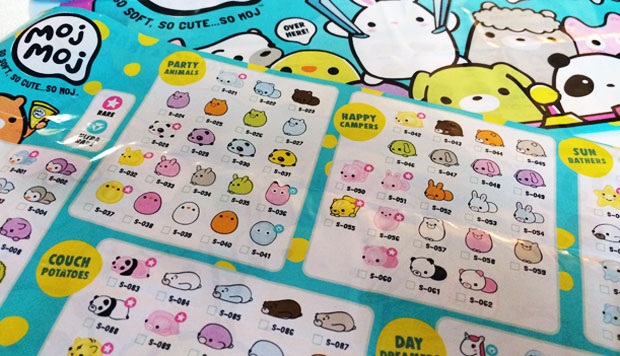 My girls a big fans of Tsum Tsums and I thought these looked a bit similar. We have a few packs and the girls really like these too! They love the fact that they're squishy and colourful!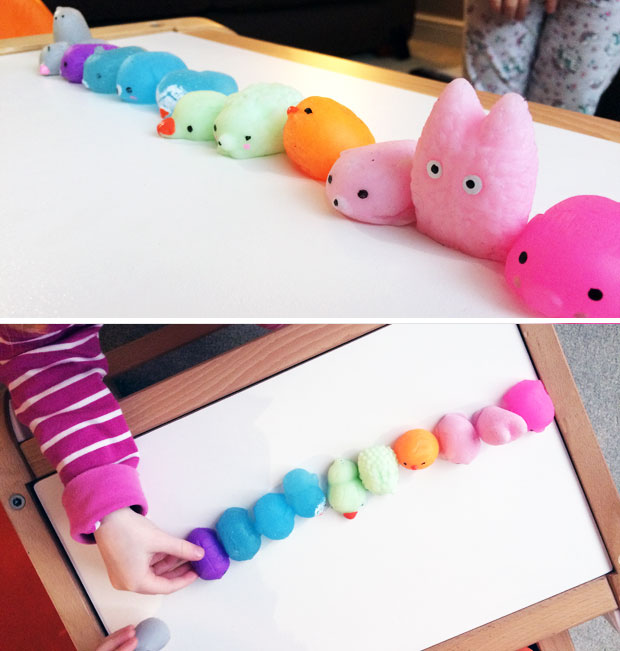 The soft, stretchy material makes them a lot less durable than Tsum Tsums though as the paint work gets damaged quickly when the kids squish and stretch the Moj Mojs. The jelly-like material is also very prone to getting fluff stuck to it.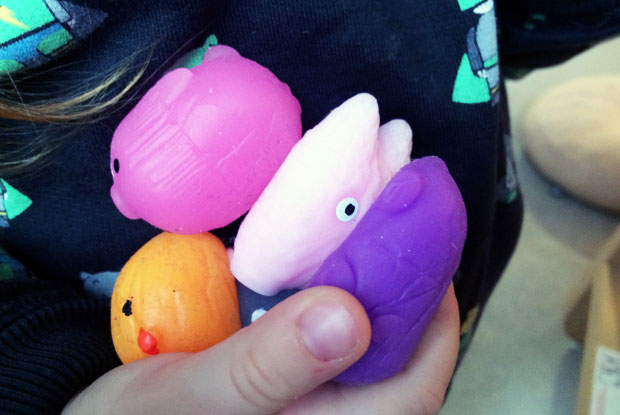 The kids still enjoy playing with their new Moj Mojs but I'm not sure how long they're going to last and would love to see an improvement in material choices for this reason. They are really cute and fun so it's a shame when the eyes start to come off etc.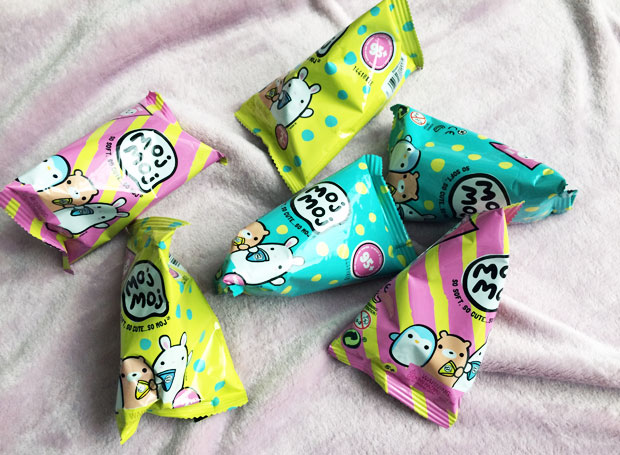 Moj Moj Squishy Toys are available from toy shops like Smyths and Amazon.co.uk.
Samples were provided for this review. As always, all my reviews are 100% honest and all thoughts and opinions are my own.